Tracy Beatty's Final Words Before Texas Execution
A man who killed his mother and buried her body in her backyard was executed in Texas on Wednesday.
Tracy Beatty, 61, was sentenced to death for the 2003 killing of his mother, Carolyn Click, after they argued in her East Texas home.
Beatty received a lethal injection at the state penitentiary in Huntsville despite his lawyers' appeals that he shouldn't be put to death because of a history of mental illness.
He was pronounced dead at 6:39 p.m. CT after a fatal dose of pentobarbital began flowing through needles inserted into veins in his wrists.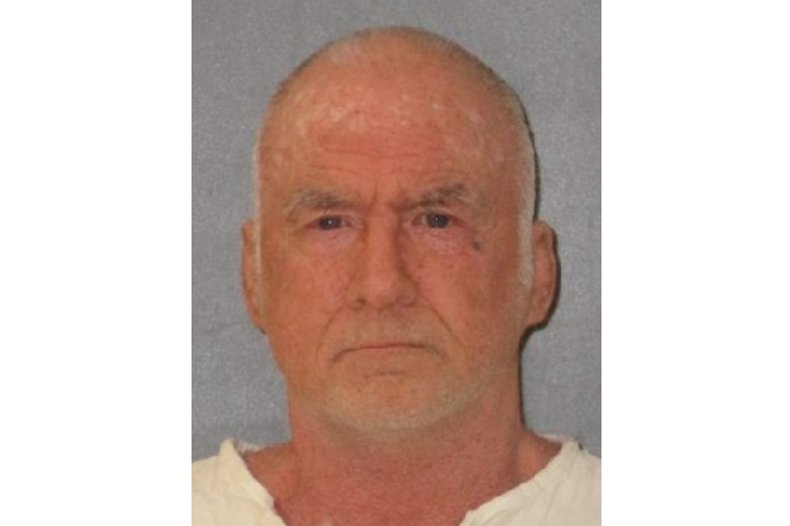 Immediately before the procedure started, a prison chaplain placed his right hand on Beatty's chest and said a brief prayer, The Associated Press reported.
Asked by the warden if he had a final statement, Beatty choked up and sobbed as he began speaking to his wife who was looking through a window a few feet from him.
"Yes, I just want to thank (pause) I don't want to leave you baby, see you when you get there. I love you," he said, according to a transcript provided to Newsweek by the Texas Department of Criminal Justice.
Beatty also offered thanks to some fellow death row inmates.
"Thank you to all my brothers back on the unit for all the encouragement to help get my life right,' he said. "Sunny, Blue I love you brothers. See you on the other side."
As the powerful sedative took effect, he took two deep breaths, mumbled something unintelligible, and began to snore. A physician pronounced him dead 17 minutes later.
His execution took place after the U.S. Supreme Court declined to block it earlier on Wednesday. That came after the Texas Board of Pardons and Paroles unanimously declined to commute Beatty's death sentence on Monday.
In the petition to the Supreme Court, Beatty's attorneys had requested that prison officials allow him to be uncuffed during mental health evaluations by experts, arguing that having his hands free was crucial to evaluating his mental health and making an informed decision about his intellectual disability.
The Texas Department of Criminal Justice put in place an informal policy in 2021 that would allow an inmate to be unshackled during an expert evaluation if a court granted permission.
One expert who examined Beatty said he is "clearly psychotic and has a complex paranoid delusional belief system" and that he lives in a "complex delusional world" where he believes there is a "vast conspiracy of correctional officers who ... 'torture' him via a device in his ear so he can hear their menacing voices," Beatty's attorneys wrote.
Beatty's attorney and the Texas Department of Criminal Justice have been contacted for comment.
Beatty was the fourth inmate to be put to death this year in Texas and the 13th in the United States. Texas executed Carl Wayne Buntion in April, Kosoul Chanthakoummane in August and John Ramirez in October.
Update 11/10/22, 6:35 a.m. ET: This article has been updated to include a full transcript of Beatty's last statement and a photo.