Kentucky Clerk Kim Davis, Who Once Denied Gay Marriages, Will Pursue Christian Ministry After Losing Election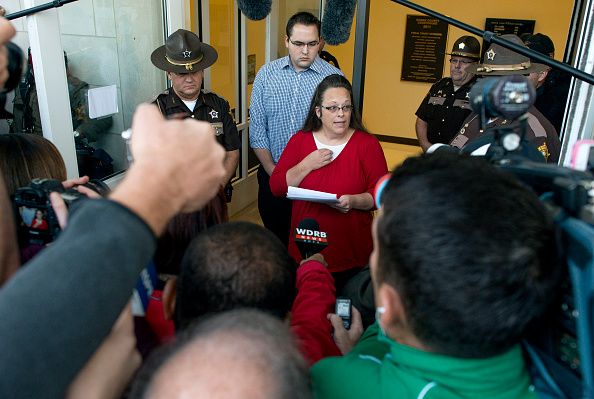 Kim Davis, the former Kentucky county clerk, will pursue Christian ministry after losing to Democrat Elwood Caudill Jr in the race for Rowan County Clerk on Tuesday, according to her attorney.
Mat Staver, the founder of and chairman of Liberty Counsel, a tax-exempt organization that provides litigation to evangelical Christians, said during a radio interview on Crosstalk, a Christian information radio show on Thursday, that he believes Davis is going to go into ministry following the election loss.
"Frankly, I think what she's going to do and where she's been wanting to go, is into some form of ministry," Staver said during the talk show. "That's where the Lord is leading her this time."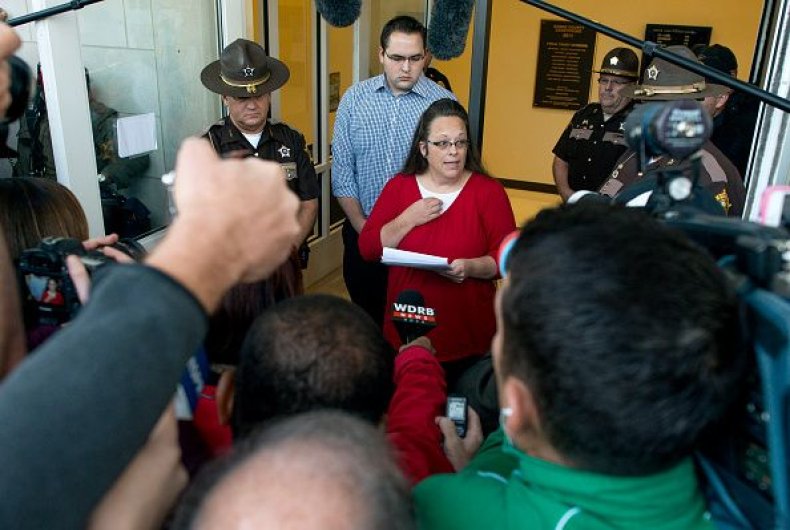 Staver, who has represented Davis when she refused to issue marriage licenses to same-sex couples, said that her opponent, Caudill Jr., "barely beat her" and does not believe he has the knowledge of running the clerk's office.
"But frankly, to be honest, he doesn't have a clue about how to run the clerk's office. And it's a lot more than just issuing marriage licenses," Staver said during the interview. "In Kentucky, you have to be self-funding, self-supporting. And you have to run it kind of almost like a business, so that you have a zero-based budget, essentially. And you have to create your budget. So that's not gonna be easy for somebody coming in who's never done a single piece of paper or administration within the clerk's office, and she has decades of experience."
Davis lost to Caudill on Tuesday by 700 votes, the Kentucky Herald-Leader reported. Caudill received 4,210 votes, with Davis finishing the race with 3,566 with all of the 19 precincts accounted for, according to the publication.
"I believe that as a community we must continue to work together toward a more prosperous and cohesive Rowan County," said Caudill following his victory. "Tonight was awesome."
In 2015, Davis spent five days in jail after refusing to issue same-sex licenses. Despite having a judge ordering her to issue the licenses, she cited religious beliefs. She served her time in jail for contempt but went back to her job upon being released. Davis announced she was running for re-election in November, the Associated Press reported.