Kim Davis, Who Hates Same-Sex Marriage, Is Running for Re-Election in Kentucky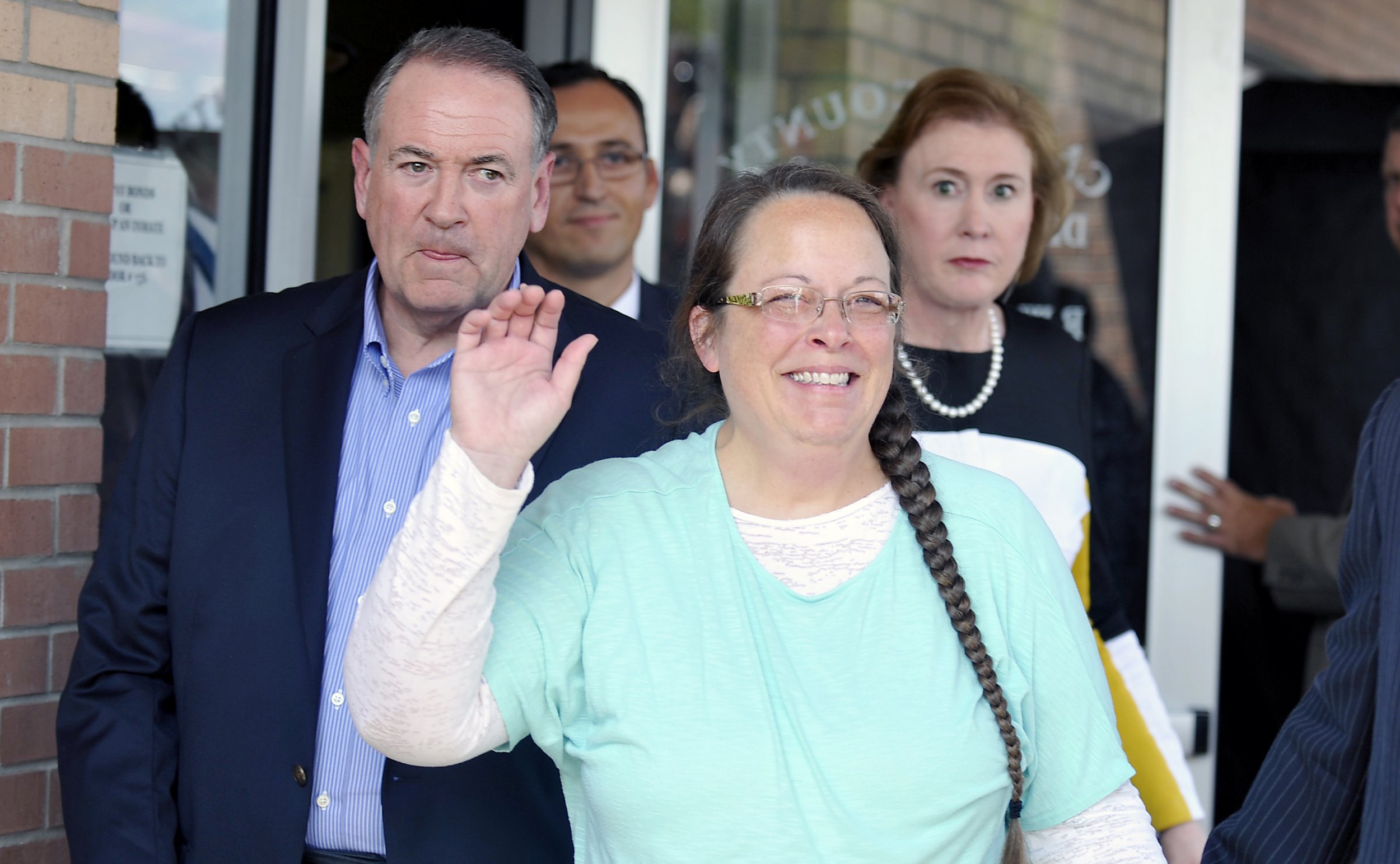 The Kentucky county clerk who was jailed for refusing to issue same-sex marriage licenses is set to seek re-election in 2018, and the man who sued her is considering running against her.
Kim Davis, a member of the Apostolic Church who made headlines in 2015 after declining to issue marriage licenses to gay couples for religious reasons, will be seeking a second term, her attorney told the Associated Press.
Mat Staver of Liberty Counsel, the law firm that has represented the clerk, told the AP: "She loves her job and she loves the people."
"I'm sure [the election] will probably have more attention because of who she is, but you know she doesn't have any major concerns about it," he added.
Davis spent five days in jail after five couples sued her for failing to issue marriage licenses. Ordered by a judge to issue the licenses, Davis refused and thus was held in contempt of court and ordered to jail.
Her deputy clerks began giving out same-sex marriage licenses following her refusal to sign them, but because those licenses were not signed, the Rowan County attorney had to rule that the licenses were valid.
The state legislature then changed the rules so that country clerks did not have to sign the licenses.
Even though Davis spent several days behind bars over her refusal to issue the marriage licenses, she was not fired, did not resign and will now run for re-election.
After it was announced that Davis—who was elected as a Democrat but became a Republican after the scandal broke—would be running again, one of the men who sued her said he was considering throwing his hat into the ring.
David Ermold, who along with his husband, David Moore, was refused a marriage license from Davis, may run against her, and he told the AP he believes he could win.