The Most Popular Activist in Kenya Has Conceded Defeat in the Election, and People Are Mourning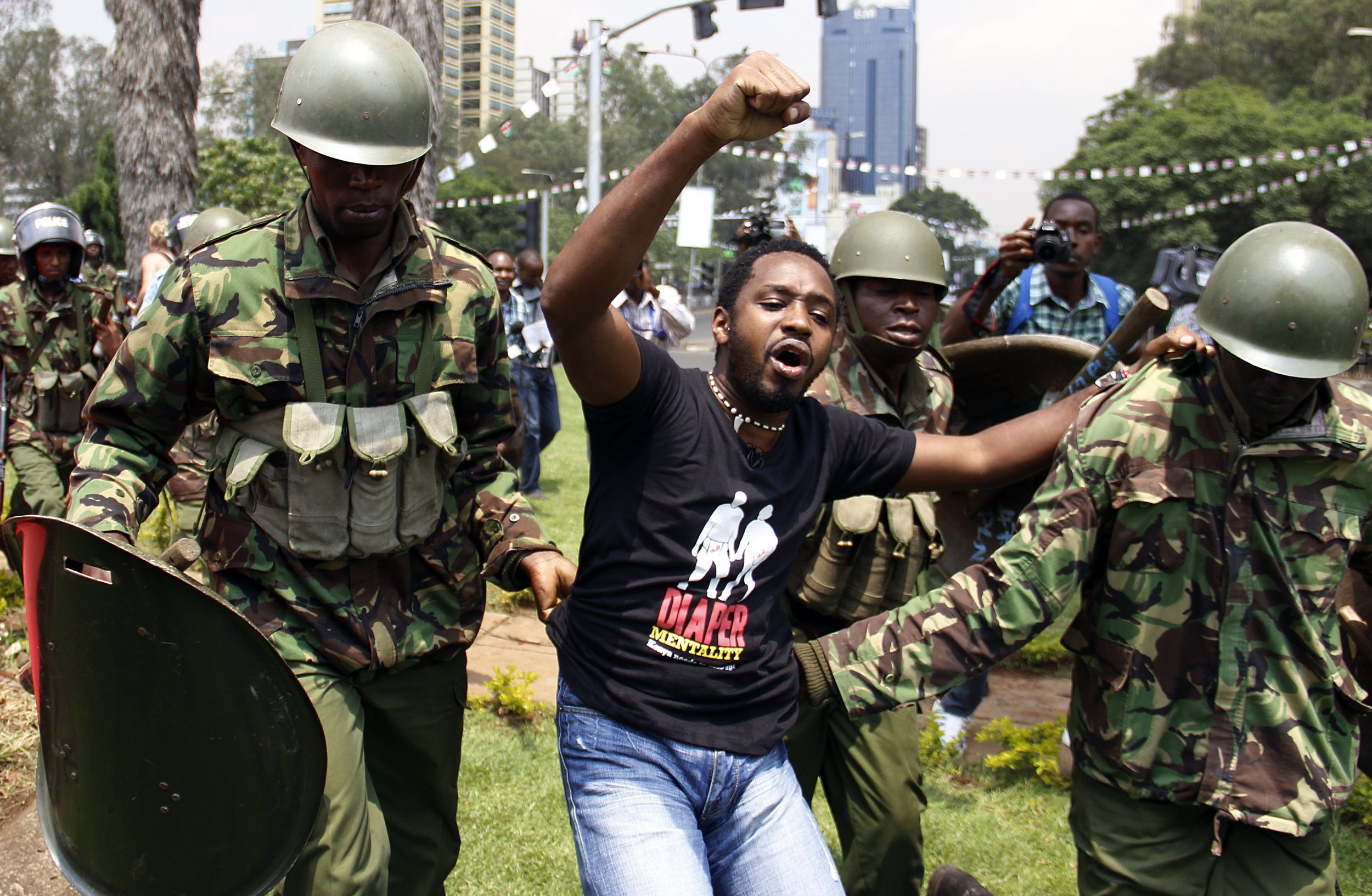 Boniface Mwangi pitched his electoral campaign as a break with Kenyan politics as usual.
The activist and photojournalist claimed to offer a change from the endemic corruption among Kenyan politicians and raised over $67,000 from grassroots supporters to fund his campaign, much of which was run online. Mwangi is one of the most popular social media personalities in Kenya, with 725,000 Twitter followers and more than a quarter of a million Facebook followers.
But Wednesday morning, Mwangi was forced to concede defeat in the race for the Starehe constituency in the Kenyan capital Nairobi after the governing party candidate—who happens to be one of Kenya's most famous musicians—took a commanding lead in the polls.
Read more: How Kenya can break its cycle of corruption
"Our campaign proved that our country is yearning for change and our people are ready for a different kind of politics," said Mwangi in a concession message posted on Facebook early Wednesday. "It gives me hope that in 2022, matters of tribe and political party allegiance will no longer be a big deal, as long as you run on issues."
"The people of Starehe have spoken and I respect their decision," Mwangi added.
On social media, some Kenyans mourned Mwangi's loss but praised the activist for running a positive campaign.
With 96 percent of the votes counted on Wednesday morning, Mwangi was in third place in the Starehe MP race with 13 percent of the vote, behind both the candidate of the main opposition Orange Democratic Movement (ODM) and the Jubilee Party candidate, Charles Njagua. Njagua, who is better known by his musical alias of Jaguar, was on 52 percent of the vote, with ODM candidate Steve Ndwiga on 32 percent.
A photojournalist who made his name covering the post-election violence in Kenya after the 2007 polls—which left more than 1,000 people dead—Mwangi has long been a fierce critic of the state of Kenyan politics.
Kenya was ranked 145 out of 176 countries in Transparency International's 2016 corruption perceptions index, and graft is widely acknowledged to have deep roots in the political system. Kenyan MPs can draw salaries of 1.32 million Kenyan shillings ($12,700) per month, making them among the best paid in the world. The United States suspended $21 million in health aid to Kenya in May due to "ongoing concern about reports of corruption." The cut was likely tied to a 2016 scandal, in which a leaked audit report showed that more than 5 billion Kenyan shillings ($48.4 million) of the health ministry's budget had been squandered or stolen.
Mwangi told The New Yorker in March that he wanted to effect change from the inside of government. "The things I said outside Parliament...I want to say them inside," he said.