Kenya Foils Biological Attack by ISIS-Linked Network: Police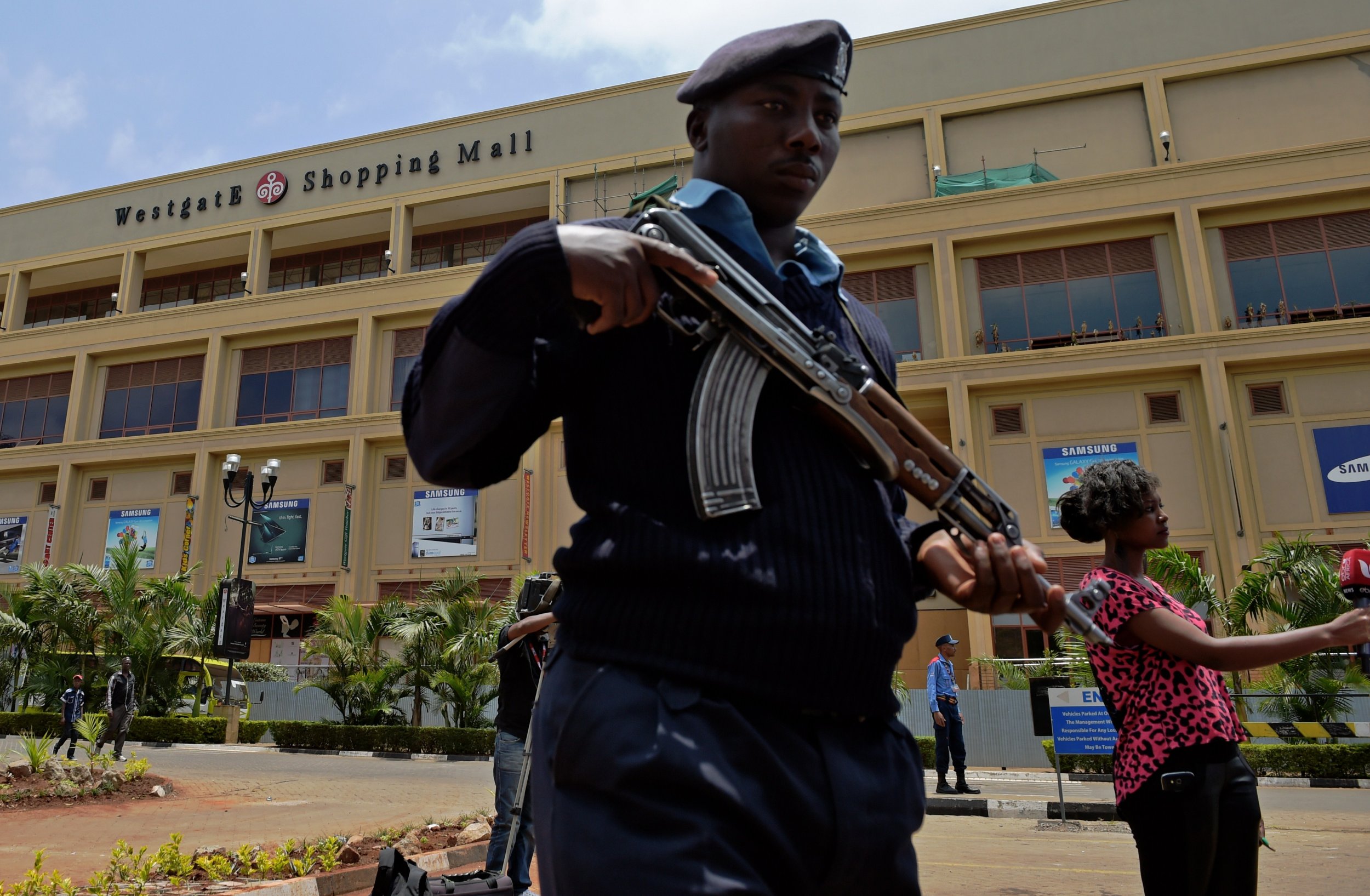 Kenyan police claim to have foiled a plot by an extremist network affiliated to the Islamic State militant group (ISIS) to carry out large-scale attacks in the East African country.
Kenya's Inspector General Joseph Boinnet said that three members of the network have been arrested by Kenyan and Ugandan authorities, while two remain on the run, in a statement issued on Tuesday. Kenyan police are offering rewards of 2 million Kenyan shillings ($20,000) each for information relating to the two suspects on the loose.
Somali militant group Al-Shabab declared war on Kenya following the deployment of Kenyan troops in Somalia in 2011, and has carried out several mass-scale attacks in the country. These include an assault on the Westgate mall in the capital Nairobi in September 2013, in which 67 people were killed, and an attack on Garissa University College in eastern Kenya in April 2015, where some 148 people were killed.
The police statement made no mention of Al-Shabab—which is aligned with Al-Qaeda—however, referring instead to an "East African terror group network" with "links to ISIL," using another acronym for ISIS.
Kenyan police arrested Mohammed Abdi Ali on Friday, according to the statement. Ali is a medical intern at Wote Hospital in Kenya's southeastern Makueni County. The network Ali is part of has reportedly been responsible for recruiting Kenyan youths and facilitating the movement of Kenyans to Libya and Syria, according to the police statement. Ali's medical connections included people with access to anthrax, and the suspect was allegedly planning a biological attack in the country. A Kenyan court has granted the police an additional 30 days to investigate Ali.
Also arrested was Ali's wife, Nuseiba Mohammed Haji, a student at Kampala International University in neighboring Uganda. Haji and her friend Fatuma Mohammed Hanshi were both arrested in Uganda while trying to evade capture, according to the statement. Two of Ali's accomplices, Ahmed Hish and Farah Dagan, both of whom are medical interns in Kitale in western Kenya, have gone into hiding and are wanted by Kenyan police.