Can Somalia Hold Elections in 2016?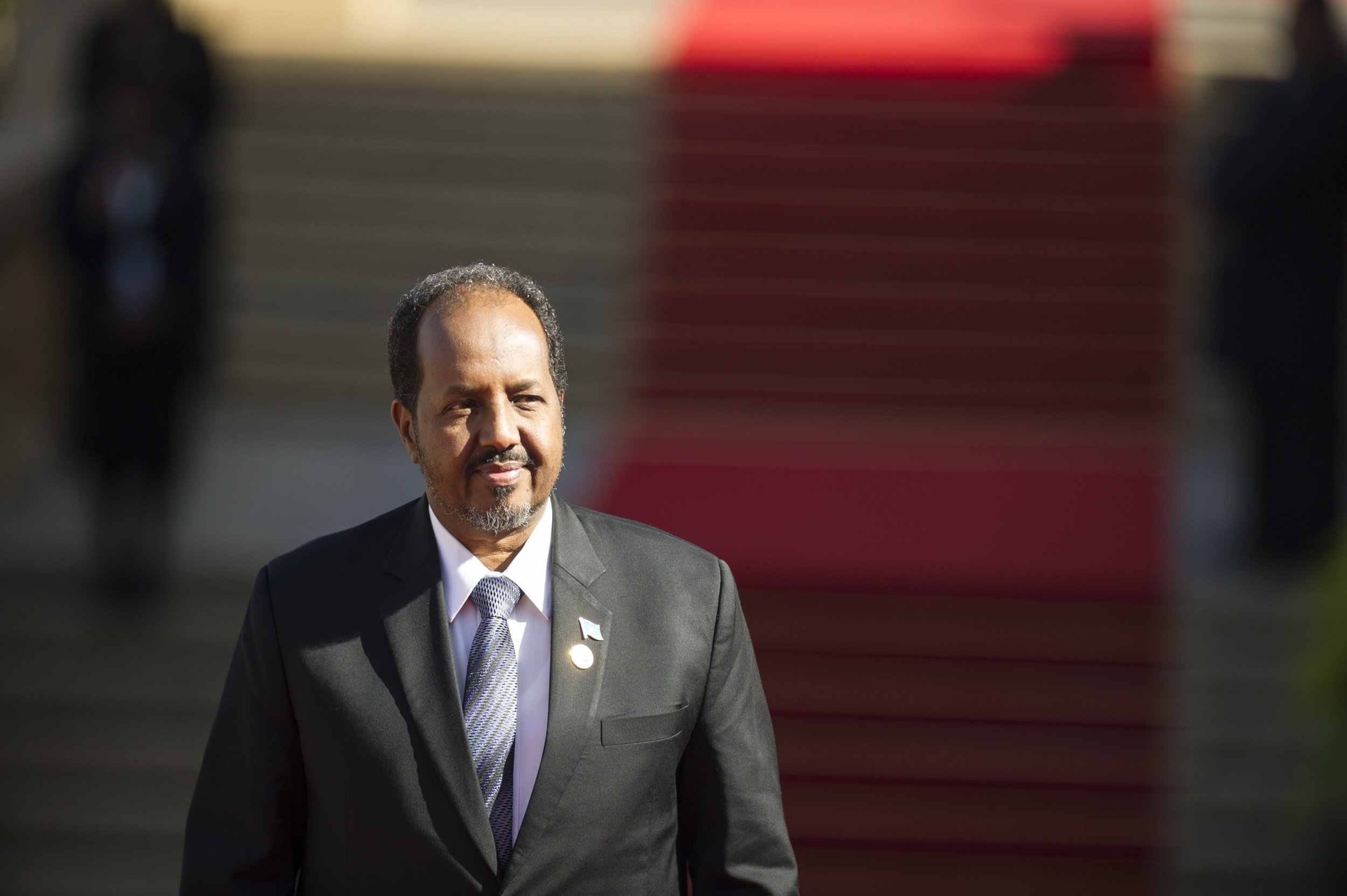 Somalia has got a plan to hold elections in 2016.
The troubled Horn of Africa state is still emerging from decades of civil war and continues to be ravaged by an Islamist insurgency led by the Al-Qaeda affiliated militant group Al-Shabab. But despite such challenges, the country's leadership are determined to stick to an internationally-backed timetable of holding elections later in 2016, since the current government's mandate expires in August.
Members of the Somali National Leadership Forum (NLF)—who include Somali President Hassan Sheikh Mohamud and Prime Minister Omar Abdirashid Ali Sharmarke, as well as the presidents of Somalia's autonomous regions—concluded a three-day meeting in the capital Mogadishu on Tuesday. The forum claimed to have hammered out a plan for holding elections before the end of the year, but there are still sizeable challenges to be overcome.
If they are to be held in 2016, elections in Somalia will look nothing like what most Western observers are used to. According to the NLF's communique published on April 12, voting in Somalia will not follow the one-person, one-vote system utilized by the U.K. and the U.S. among others. Instead, there will be an electorate of just 13,750—Somalia's total population is 10.5 million—for choosing the 275 members of the lower house of parliament. The electorate will largely be determined by 135 traditional elders, who hold positions of authority and function in political-judicial roles within their particular clans.
Somalia's parliament is ostensibly bicameral, but the upper house has not yet been established. That is another task that must be completed before elections can take place and one that could hold particular challenges. The NLF communique states that 30 percent of seats be reserved for women in each member state (Somalia operates a federal system and is composed of 18 administrative regions). Such a lofty goal could prove difficult to achieve in a country ranked as the fifth most dangerous country in which to be a woman in a 2011 Thomson Reuters Foundation poll.
"There's a substantial amount of bureaucracy to take place beforehand," says Ahmed Soliman, Somalia expert at international affairs thinktank Chatham House. "There's still really no timeline for these processes to take place before the government's mandate runs out, so there's a lot of work to be done."
Besides such administrative tasks, Somalia's security situation is also complicating the prospect of elections. The militant group has ramped up its activities in 2016, carrying out almost daily car bombings and suicide attacks, many of which have targeted government officials or buildings. As recently as Monday, the group coordinated a suicide car bomb near to the officer of the mayor of Mogadishu that killed at least five people, while the group also claimed a car bomb that killed ex-defense minister Muhayadin Mohamed in February.
Soliman says that the militant group tends to increase its attacks at politically or culturally significant times—such as during the Islamic holy month of Ramadan. "I'm sure that Al-Shabab will respond to these elections in a similar way," says Soliman. "Tactically speaking, that's probably the exact thing that they will do."
Further complicating the implementation of elections is the fact that Somalia is home to several self-governing regions—Puntland, Galmudug, South West State and Jubaland—and one that views itself as totally independent—Somaliland in the northwest. The presidents of Puntland, Galmudug, South West State and Jubaland attended the NLF meeting and so appear to back the plans proposed in the communique, but the actual implementation may vary on a region-by-region basis. Despite a lack of international recognition, Somaliland maintains its independence and is planning to hold its own general elections in 2017. Representatives of the breakaway territory, however, are still sent to the Mogadishu parliament, meaning that the election of Somaliland members will also have to be coordinated if full elections are to go ahead in 2016.
In a July 2015 interview with Voice of America, President Mohamud predicted that one-person, one-vote elections in Somalia would not be possible in 2016. "It's the pinnacle of democracy that everyone who is eligible votes to elect, but there is a big gap between there and where we stand," said Mohamud. While any form of elections constitute progress in Somalia—which has only had a permanent government since 2012 after 21 years of political chaos—it is perhaps best to view the prospective 2016 polls as a stepping stone, rather than the final hurdle.