Somalia: Al-Shabab Car Bomb Kills Five in Mogadishu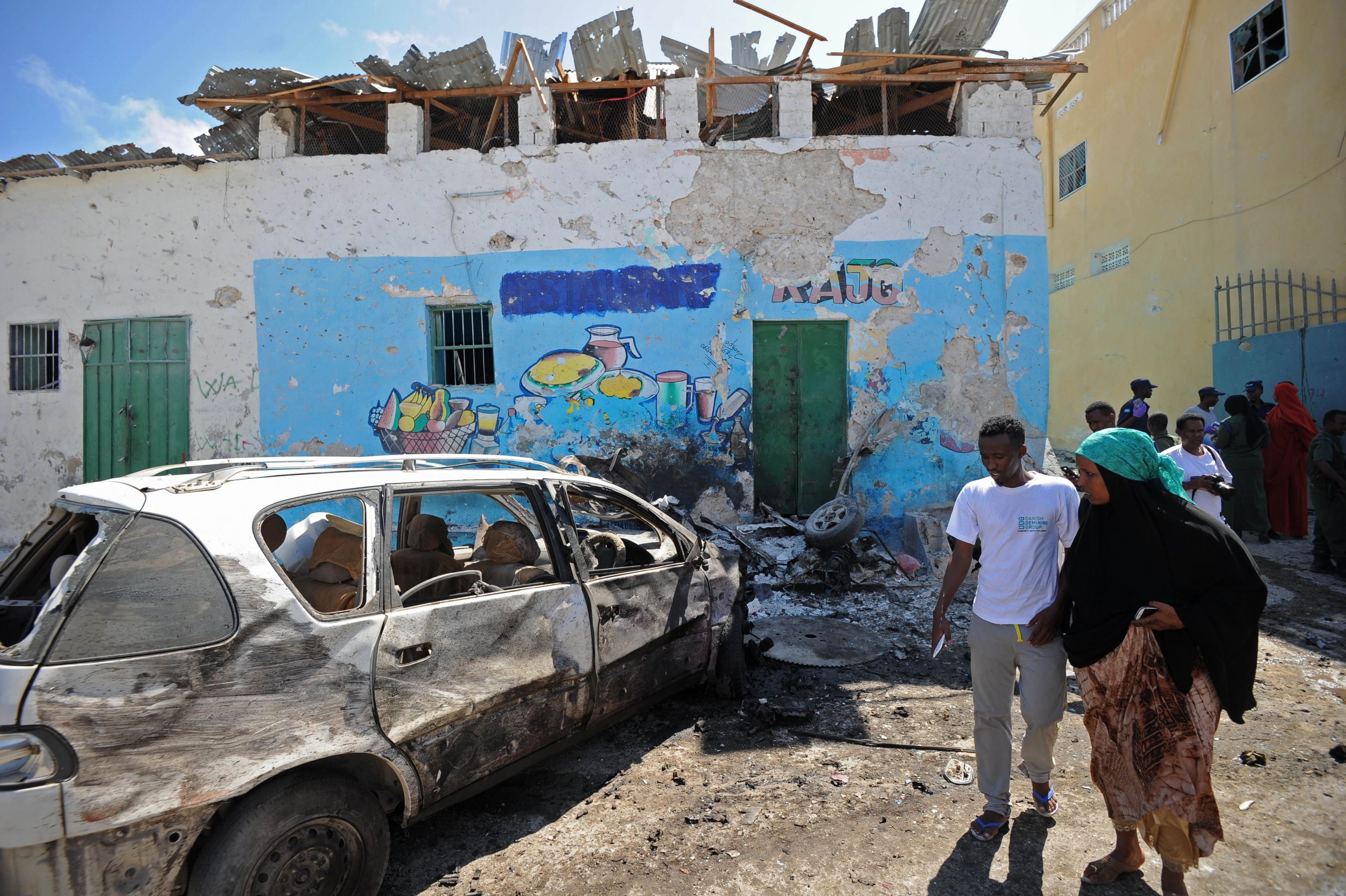 A suicide car bomb claimed by Al-Shabab has killed at least five people in the Somali capital of Mogadishu.
A member of the Al-Qaeda affiliated militant group detonated a car laden with explosives outside a busy restaurant near to a local government building in Mogadishu on Monday, the BBC reported, citing a spokesman from the office of the mayor of Mogadishu. A further seven people were reportedly wounded in the attack. The attack took place in the Hamarweyne district of Mogadishu, a busy commercial area filled with shoppers at the time of the blast, according to AP.
Al-Shabab is waging an insurgency against the Western-backed government in Somalia and frequently attacks military and civilian targets, as well as interests of the African Union, which stations some 22,000 troops in the troubled Horn of Africa state.
The African Union Mission in Somalia (AMISOM) tweeted its condemnation of Monday's attack, while pictures circulated on social media of plumes of smoke rising from the site of the attack:
The bombing came on the same day an Al-Shabab journalist convicted of plotting the murder of five other reporters, named as Hassan Harafi, was executed by firing squad at Mogadishu's police academy.