How Somalia Could Suffer From the Crisis in Burundi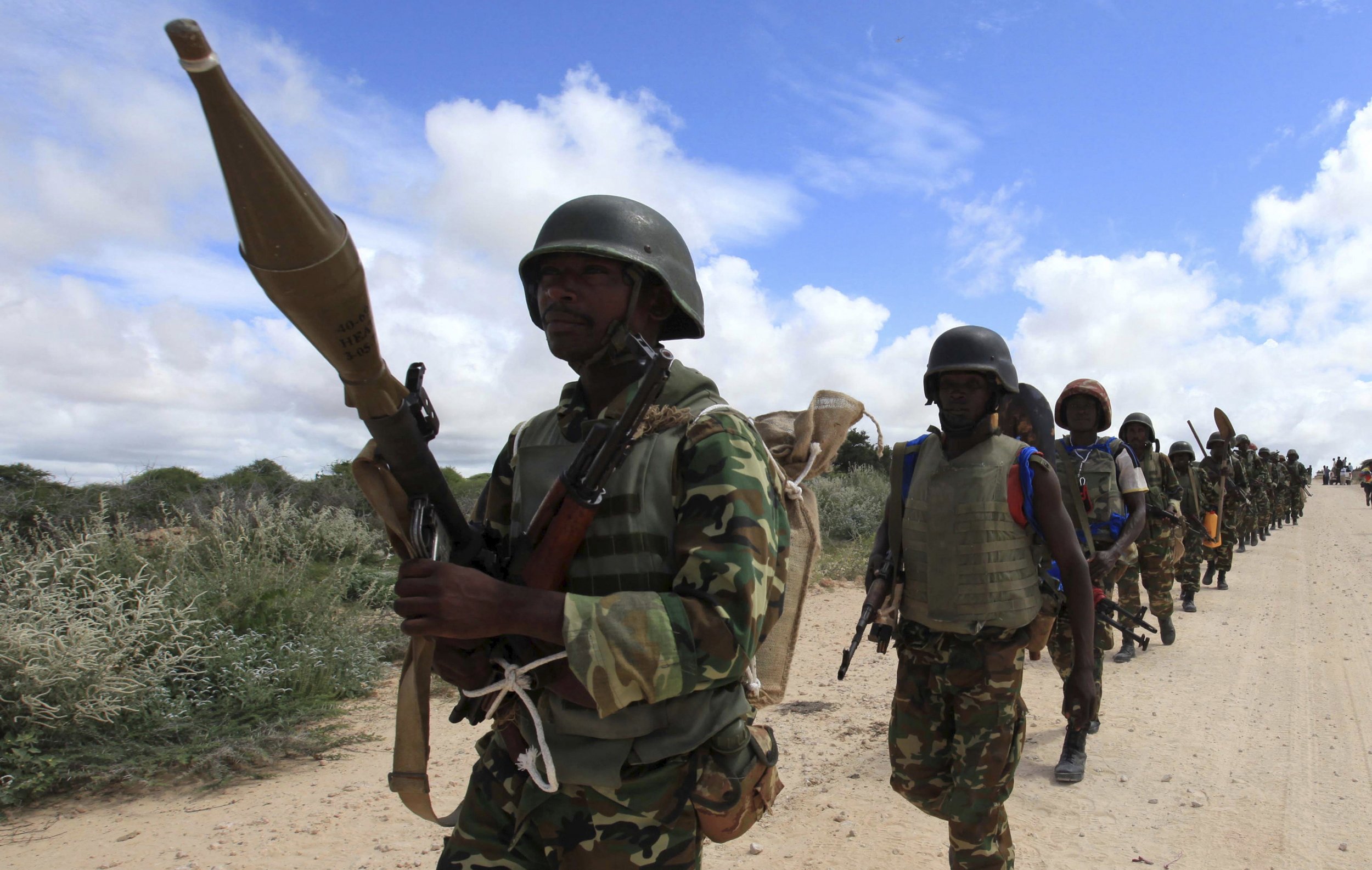 Burundi's capital Bujumbura lies more than 2,000 kilometers overland from the Somali capital Mogadishu.
But the violence that has engulfed Burundi since President Pierre Nkurunziza announced in April 2015 that he was running for a third presidential term could soon have a negative impact on peace and stability in the troubled Horn of Africa state.
After suspending direct aid to Burundi earlier in March, the European Union is now reportedly considering pulling its funding from a lucrative peacekeeping contingent of Burundian soldiers stationed in Somalia that makes up almost a quarter of an African Union force fighting the militant group Al-Shabab.
EU diplomats told Reuters that financial support to Burundi for supplying the peacekeepers "cannot continue as it is" and that an extreme but possible option would be to completely suspend its funding, leaving the AU scrambling to find another donor to support the troops.
The AU's mission in Somalia—known as AMISOM—consists of more than 22,000 uniformed personnel. Behind Uganda, Burundi is the largest contributor of troops, with more than 5,400 Burundians involved in the mission. As part of the EU's support for the force, each contributing government receives $1,000 per month per soldier to cover wages and other logistical expenses—in Burundi's case, $200 goes to the government while soldiers receive $800. The funding is worth roughly $13 million per year and a combined $52 million for its soldiers, many of whose families depend on the additional funding to make ends meet.
The death toll from the violence in Burundi now stands at 474, the United Nations said earlier in March, as tit-for-tat killings continue between pro-government forces and soldiers on one side, and opposition activists on the other. Negotiations between the government in Bujumbura and opposition parties broke down in January, with the government side citing the presence of opposition officials involved in plotting a failed coup that took place in May 2015.
The European Council—which represents the 28 EU nations—decided to suspend direct aid to the East African country, estimated to be worth 432 million euros ($484 million) between 2014-2020, after saying it was not convinced by the Burundian government's commitment to end the violence, which has displaced more than 250,000 people from Burundi.
Cutting funding for Burundi's contribution to AMISOM, however, could have detrimental impacts upon security in Somalia. That country is in the middle of a full-blown war against Al-Shabab, an affiliate of Al-Qaeda that has carried out multiple attacks in 2016. These include a deadly raid on an AU base at El Adde, near the Kenyan border, where Al-Shabab militants may have killed up to 200 Kenyan soldiers, according to Somali President Hassan Sheikh Mohamud.
"The EU and other international partners have to tread carefully here because AMISOM is a very important player in trying to stabilize southern Somalia," says Ahmed Salim, senior consultant at political risk analysts Teneo Intelligence.
More likely than a complete suspension of funding would be a decision by the EU to cut the government's share of the pie, according to Salim. Prior to the suspension of direct aid, the EU was estimated to fund about half of Burundi's annual budget. Salim predicts that, should the peacekeeping funds be pulled, those likely to suffer would be civil service employees and others working in the public sector, such as teachers. "The last people that are going to be affected are soldiers because they're the ones who protect him from any insurgency within the government," he says.
Nkurunziza has shown some recent signs of willingness to find a solution to the crisis in Burundi. Following a meeting with U.N. Secretary-General Ban Ki-moon in February, the Burundian president said he would release 2,000 prisoners and restart peace talks with opposition parties. According to Salim, however, Nkurunziza is unlikely to budge from his position whatever the EU throws at him.
"I would describe this whole process as a war of attrition," says Salim. "He'll feel the pinch over the next 6-8 months but I don't see him succumbing to pressure from the EU or forming some sort of coalition government."