Al-Shabab Claims Car Bomb that Killed Somalia's Former Defense Minister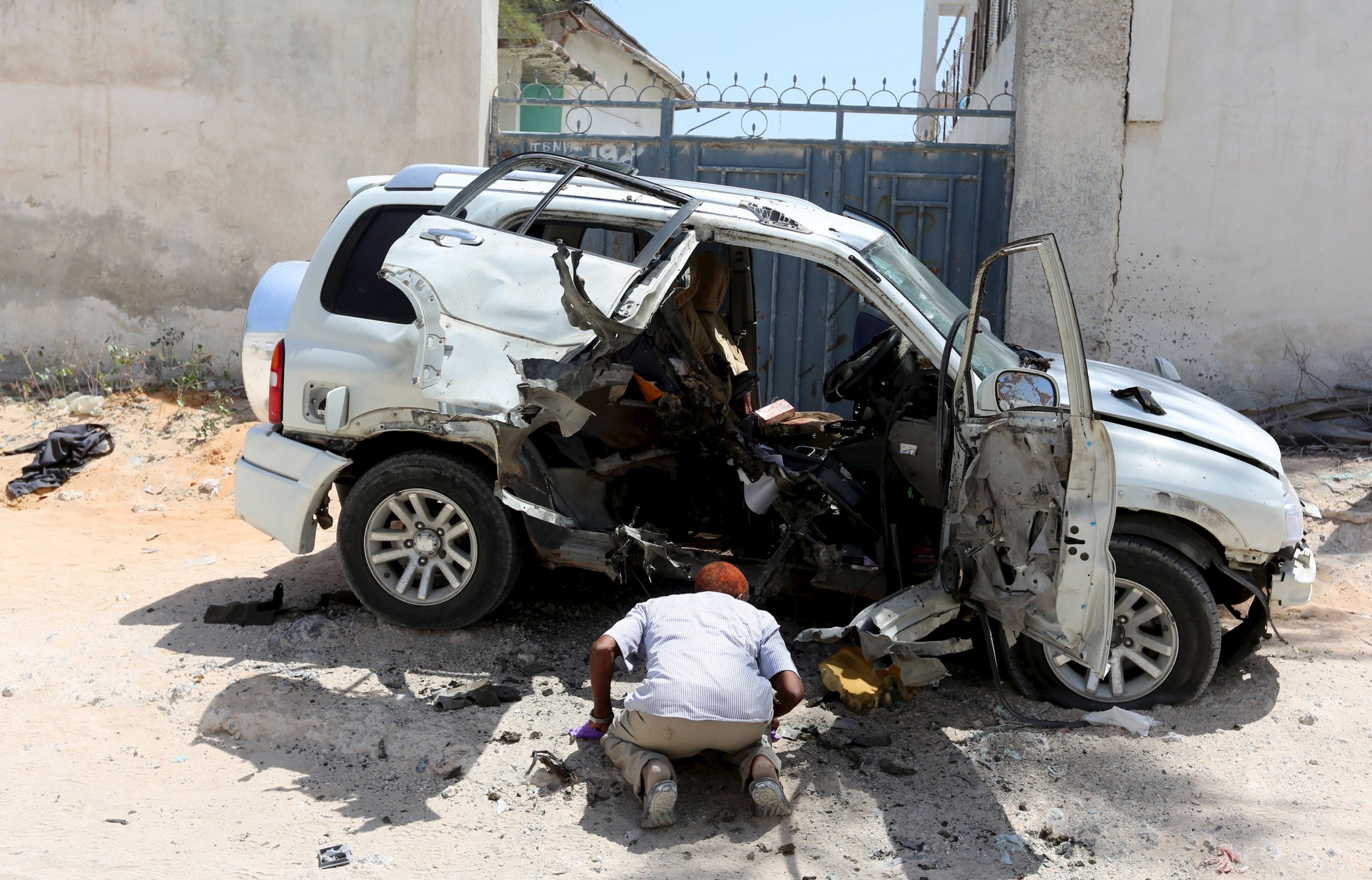 Al-Shabab says it was behind the car bomb that killed Somalia's former defense minister in the capital Mogadishu on Monday.
Muhayadin Mohamed, who served as defense minister in 2008 in Somalia's transitional federal government, was killed when the bomb exploded on Monday, blowing out the passenger-side doors of the car he was traveling in. Sheikh Abdiasis Abu Musab, Al-Shabab's military operations spokesman, told Reuters that the Al-Qaeda affiliated group was behind Mohamed's killing.
A second person in the car survived without any serious injuries, a police official confirmed to Reuters. Mohamed was also an adviser to the speaker in the Somali parliament, Mohamed Osman Jawari.
The transitional federal government in which Mohamed served was backed by the United Nations and worked with African Union (AU) peacekeepers to remove Al-Shabab from the capital and other major cities. Al-Shabab left Mogadishu in 2011 but continues to carry out attacks on the capital. The group claimed responsibility for an attack in January when gunmen killed 20 people at a restaurant on the Lido beach in Mogadishu.
The Somali militant group has also carried out attacks against the interests of countries sending troops to the AU mission in Somalia (AMISOM). Al-Shabab fighters claimed to have killed more than 100 Kenyan soldiers in an attack on the AU base at El Adde, in the Gedo region of Somalia, in January, though the Kenyan military has refused to provide a definitive death toll.
Al-Shabab also claimed the attack on Garissa University College in Kenya in April 2015, in which 148 students and staff were killed, and the Westgate mall attack in Nairobi in September 2013, when at least 67 people died. They have also carried out attacks in Uganda. AMISOM has more than 22,000 uniformed personnel in Somalia, which the majority coming from Uganda, Burundi, Ethiopia and Kenya.