Kenya Bans Opposition Protests After Five Deaths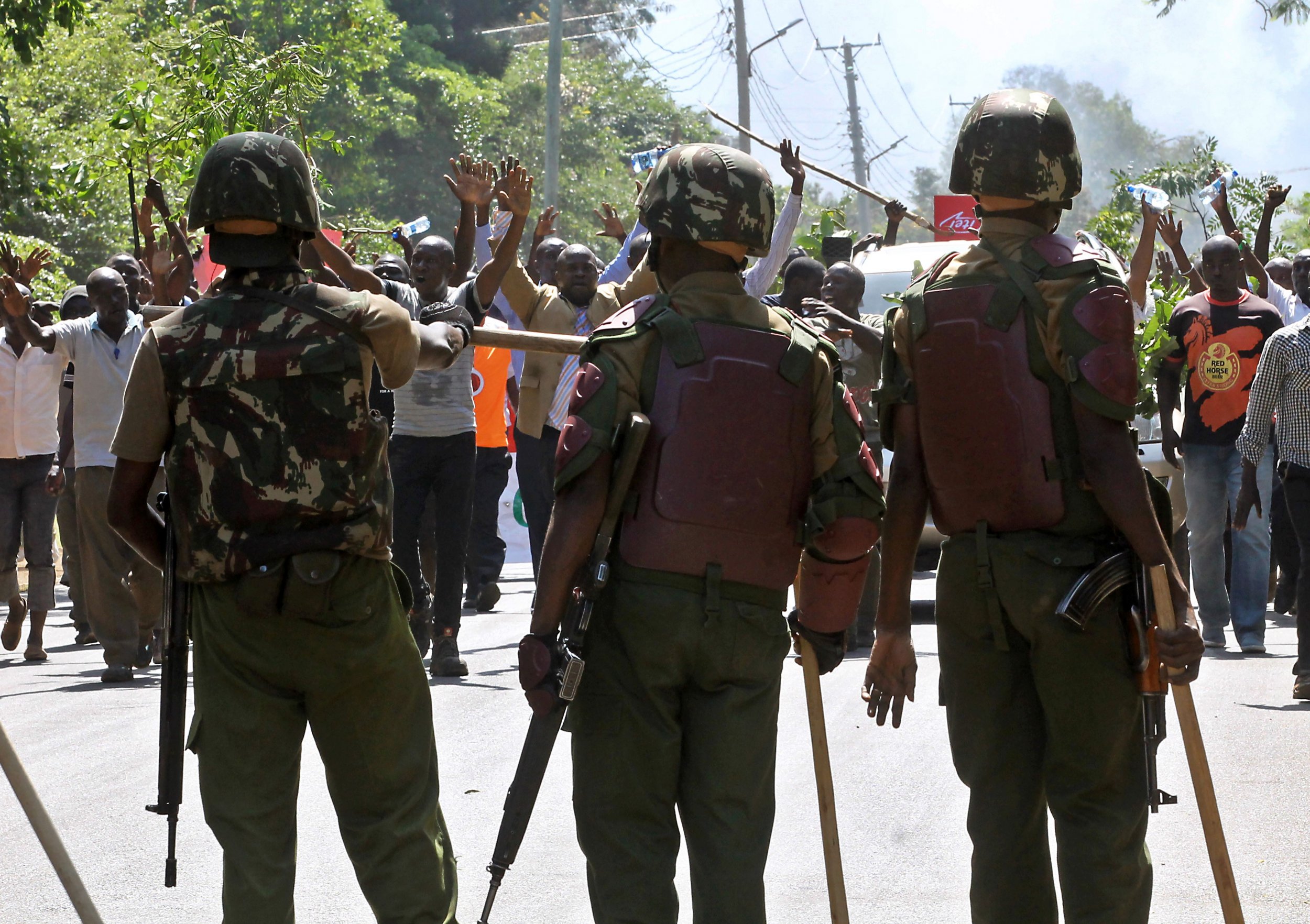 Kenya's government has banned opposition protests against the country's electoral commission after at least five people were killed since May.
Supporters of the opposition Coalition for Reform and Democracy (CORD), led by Raila Odinga, have been turning out every Monday for several weeks to protest against the Independent Electoral and Boundaries Commission (IEBC), which monitors elections in Kenya. CORD says that the IEBC is biased in favor of President Uhuru Kenyatta and wants it to be revamped ahead of the next general election in August 2017.
Two people were killed during opposition rallies in the western city of Kisumu on Monday after protesters clashed with security forces. Three others also died in similar protests in Siaya and Kisumu in May.
In a statement issued on Tuesday, Kenyan Interior Minister Joseph Nkaisserry announced the prohibition of "all unlawful demonstrations" throughout the country. The minister said that the government had only given CORD permission to hold peaceful and unarmed protests. "During these demonstrations, it has become apparent that the demonstrators have failed to comply with the constitution and the law," said Nkaisserry. Demonstrators armed with stones, machetes and other crude weapons, barricading of roads using burning tyres, and destruction of private and public property worth millions of [Kenyan] shillings have been witnessed during these demonstrations."
Nkaisserry's statement said that the latest rallies resulted in at least 50 people being injured and many shops and supermarkets being damaged or looted.
CORD spokesman Dennis Onyango told Reuters that the proposed ban meant "nothing" to the opposition and that "protests, picketing and petitions will go on as they are protected by the constitution." Kenya's constitution protects the right for each person "peaceably and unarmed, to assemble, to demonstrate, to picket, and to present petitions to public authorities."
"Kenya is...governed by the constitution. If the government has suspended the constitution, it is yet to make that public," said Onyango.
The protests have elicited a firm response from Kenyan security services, with Nairobi police chief Japheth Koome warning people not to demonstrate "if you value your life." Kenya's parliament has also approved a petition calling for an investigation into police brutality. Images from protests in May showed Kenyan police officers beating civilians, including a protester who lay prone on the ground.
Kenya has a history of violence around election time. Following the 2007 elections, some 1,500 people were killed and hundreds of thousands of Kenyans were displaced after a political dispute between then-Kenyan President Mwai Kibaki and Odinga morphed into violent street clashes. While elections in 2013 were far more peaceful, at least 13 people were killed on polling day by secessionists in the coastal city of Mombasa.