Kenyan Police on High Alert over Potential Terrorist Attacks Around Mombasa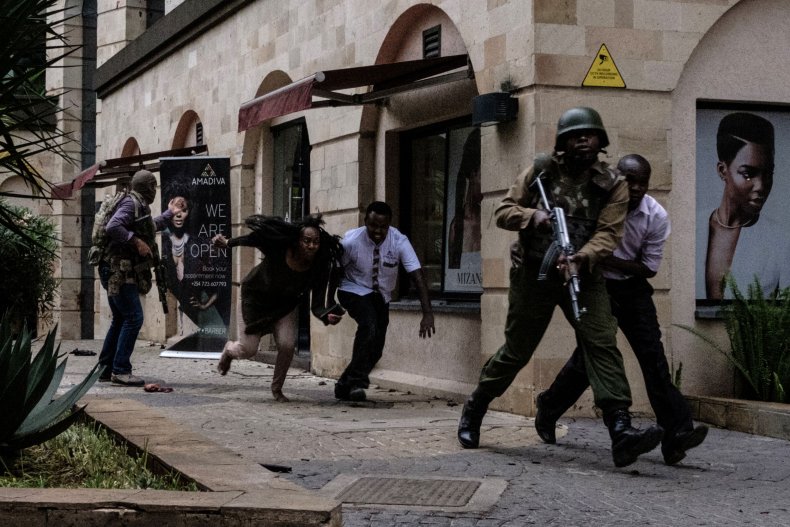 Kenyan police are on high alert after recovering intelligence suggesting that several operatives had been sent into the country by al-Shabaab, a Somali jihadist group affiliated with al-Qaeda.
Police believe seven operatives have been sent into Kenya to carry out attacks on several key counties. Both Kwale and Kilifi counties are located along the country's coast on the Indian Ocean and both border Mombasa, Kenya's second-largest city by population, to the southwest and north.
Police told media that they believe the al-Shabaab militants intend to carry out attacks on several important institutions in the two counties and Mombasa, including Moi International Airport, Kenya Ports Authority and the Standard Gauge Railway terminus.
"It is likely that the operatives may use the opportunity to target social places including hotels and beaches along the Kenyan Coast," a September 28 letter obtained by Kenyan newspaper The Daily Nation that was addressed to police commanders read.
Police believe that the terrorists are likely to use United Nations-branded vehicles in carrying out the attacks to avoid suspicion.
For now, Kwale County police commander Alexander Munyao cautioned officers in a letter obtained by the Nation to be vigilant and wary of any government vehicles. He also told police to stand guard at "colleges, churches, hotels, beaches and supermarkets."
The alert comes just after an attack on American and European Union military personnel by al-Shabaab in neighboring Somalia. On Monday, the terrorist group used car bombs to attack Baledogle Airfield, a Somali military base where the U.S. military was helping to train native forces.
According to the Telegraph, Al-Shabaab, which means "the youth" in Arabic was formed in Somalia in 2006 and began as the military wing of the Islamic Courts Union, a fundamentalist group of religious courts that united in opposition to the country's secular parliament.
The group once controlled most of southern Somalia but has since lost much of its territory and clout. Even so, it has successfully carried out other deadly attacks in the capital of Mogadishu and at a luxury hotel over the past year.
The United States Department of State's Bureau of Consular Affairs issued a travel advisory for American citizen visiting Kenya on April 9, 2019. The official travel advisory suggests travelers "[e]xercise increased caution in Kenya due to crime, terrorism and kidnapping."
The State Department also updated its travel advisory for Somalia on April 9, and advised Americans to avoid traveling to the country altogether "due to crime, terrorism, kidnapping and piracy."
The U.S. government had not updated its Kenyan or Somali travel advisory to reflect the recent attacks by al-Shabaab as of 11 a.m. Monday morning.