Ketanji Brown Jackson Agrees With Brett Kavanaugh on Roe v. Wade
Ketanji Brown Jackson has found common ground with two of Donald Trump's Supreme Court nominees on the Roe v. Wade and Planned Parenthood v. Casey decisions.
California Democrat Dianne Feinstein was the first senator to question Jackson, President Joe Biden's nominee for a Court vacancy, on her views on the two landmark abortion cases during the second day of her confirmation hearings.
"I do agree with both Justice Kavanaugh and Justice Barrett on this issue," Jackson said Tuesday after Feinstein read aloud what the two justices said at their own confirmation hearings in 2018 and 2020, respectively. "Roe and Casey are the settled law of the Supreme Court concerning the right to terminate a woman's pregnancy."
The future of abortion rights is front and center as the Court reviews a Mississippi abortion law that would effectively ban the procedure after 15 weeks of pregnancy. Lower courts have all agreed that Mississippi's 15-week ban is unconstitutional, but four of the Supreme Court's conservative justices appeared inclined to back the law during oral arguments in December.
Meanwhile, a growing number of Republican-controlled states are passing similar or even more restrictive laws in anticipation of changes to Roe.
In 2018, Brett Kavanaugh told the Senate Judiciary Committee that he believed Roe was settled law and emphasized that the 1973 decision had been "reaffirmed" on multiple occasions.
Amy Coney Barrett told Feinstein in 2020 that she was committed to obeying "all rules of stare decisis"—the principle of generally deferring to past decisions or precedents when making a ruling—when asked about efforts to overrule Casey, a 1992 case that upheld Roe. But Barrett notably didn't say that Roe is a "super-precedent" or settled law.
Jackson said Monday the two abortion decisions have "established a framework that the Court has reaffirmed."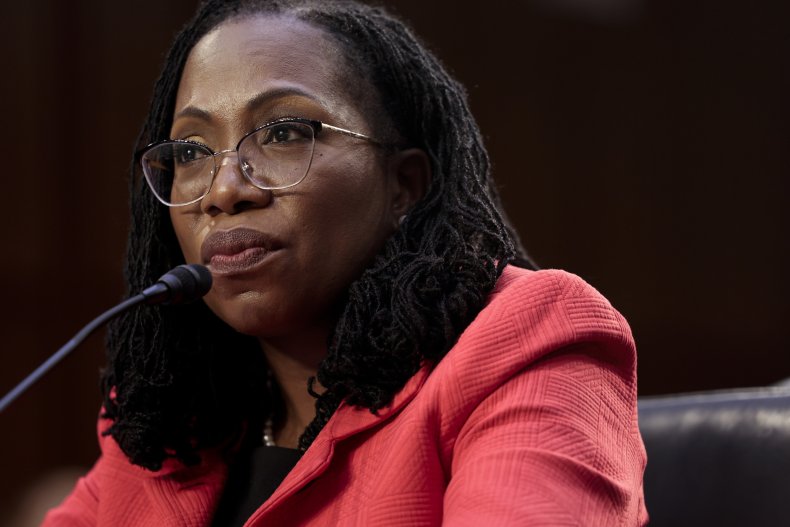 While Jackson faces questions about her views on Roe, her potential confirmation will not change the ideological makeup of the Court. She has been tapped to fill the seat being vacated by Associate Justice Stephen Breyer, a liberal justice who was appointed by former President Bill Clinton.
Even if Jackson is confirmed, the Court will still have a 6-to-3 conservative majority. And Jackson won't be on the bench when it issues a ruling in the Mississippi case at the end of this term.
During the December arguments in the Mississippi case, Kavanaugh said the Constitution "is neither pro-life nor pro-choice on the question of abortion" while also laying out several examples of when the Supreme Court has overturned precedents.
Barrett said during the oral arguments that stare decisis has benefits but that the legal principle is "not an inexorable command and that there are some circumstances in which overruling it is possible."