How To Solve a Jan. 6 Problem Like Kevin McCarthy?
Kevin McCarthy's refusal to voluntarily assist the House Select Committee investigating the January 6 attack poses a tricky question: should the House panel subpoena a sitting member of congress?
The House Minority leader, the lower chamber's top Republican, joined two other GOP congressmen—Jim Jordan and Scott Perry—on Wednesday in refusing the committee's request for interviews about their conversations with Donald Trump, and for documents.
There have been vociferous calls for the panel to launch an almost unprecedented move to subpoena a sitting congressman, with The Washington Post publishing an editorial headlined simply "Subpoena Kevin McCarthy" the following day.
Despite issuing subpoenas for Trump's adviser, such as Steve Bannon and Roger Stone, so far the committee—consisting of seven Democrats and two Republicans—has been reluctant to do so for his political allies. But they have not ruled it out.
Yet doing so sets up a "political nightmare" for Democrats, Neama Rahmani, a former federal prosecutor, told Newsweek over the phone on Tuesday.
It would set a "bad precedent" for President Joe Biden and Attorney General Merrick Garland to "prosecute political opponents," he warned.
"If you're going to pursue legal remedies, you want to make sure that the public has trust in our criminal justice system here in the United States, and they don't think that it's being misused for political purposes," Rahmani said.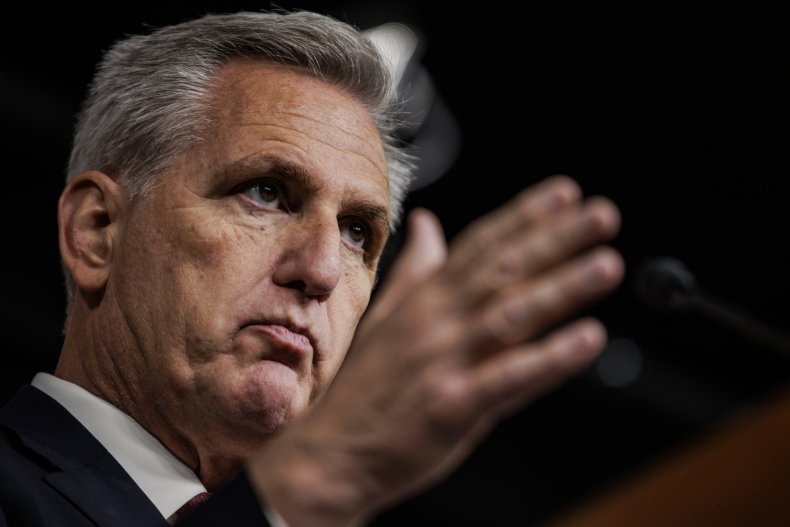 He noted that lawmakers generally only get subpoenaed for alleged ethical violations—such as Bob Packwood in 1993—and argued that taking such a step for McCarthy, Jordan or Perry would only inflame tensions for an already divisive investigation.
WaPo's editorial disagreed.
"Subpoenaing Mr. McCarthy is more than justified; indeed, the minority leader is such an important witness, it would be a poor investigation if the committee failed to compel his testimony," it said.
"Subpoenaing the minority leader would be unprecedented, but his behavior amounts to a dereliction of his oath to support and defend the Constitution against all enemies, foreign and domestic."
McCarthy, who already said he spoke with Trump on January 6, has said he has "nothing else to add," accusing the House probe of carrying out an "abuse of power."
Liz Cheney, vice chair of the January 6 committee, has accused McCarthy of "trying to cover up" what happened around the time of the riot.
Chairman Bennie G. Thompson also told NBC's Meet the Press on January 2 that the panel will have "no reluctance" to subpoena any sitting member of congress if they have the authority to do so—something that is not immediately clear.
However, even if a subpoena is issued for McCarthy, it is unclear what he would say, or whether he would plead the Fifth.
Rahmani: "The panel has subpoenaed more than 50 people and organizations and has tonnes of documents.
"There are other ways to kind of get this information without having to fight with the Minority Leader of the House."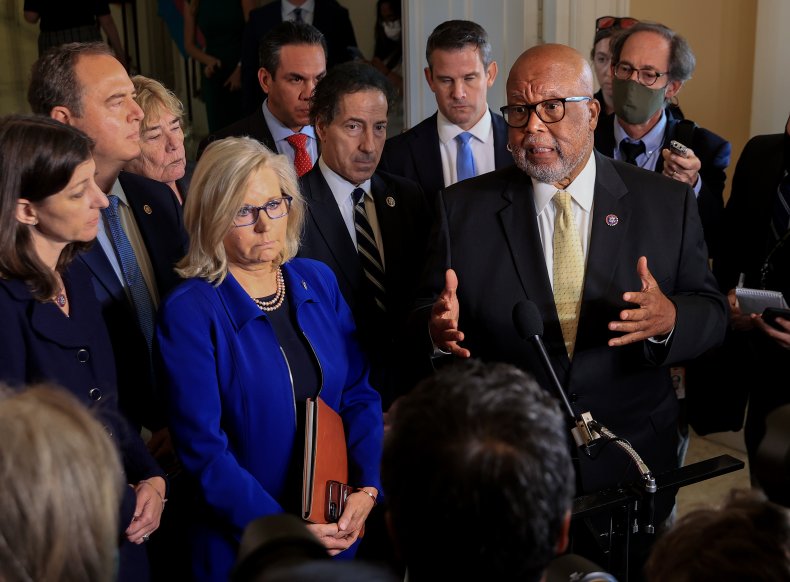 Furthermore, the GOP could refuse to comply and might mount legal challenges, potentially dragging it on into November's Midterms—elections that could result in McCarthy replacing Nancy Pelosi as House speaker if Republicans retake control.
How might a court tussle play out?
The party would likely argue that those the lawmakers at the center of the January 6 investigation are protected under the Speech and Debate Clause, which states that members of Congress "shall not be questioned in any other place" for their words in either House.
But Rahmani argued that clause does not apply because, he noted, alleged discussions on how to stop certification of Biden's 2020 election victory does not fall under official government business.
The GOP may also suggest any subpoenas are politically motivated.
In a letter detailing his refusal to volunteer information to the Committee, Jordan said Americans "are tired of Democrats' nonstop investigations and partisan witch hunts."
However, Thomas Hungar, who served as House counsel from 2016 to 2019, told Time magazine last Tuesday, partisanship or prejudice could be hard to prove.
"If the committee has a legitimate legislative purpose, the fact that there are claims of political motivation have generally not been deemed a sufficient basis for resisting compliance with a subpoena," Hunger said.
Another unlikely scenario if McCarthy refuses any subpoenas is that the committee chair will direct the Sergeant of Arms to arrest and bring McCarthy to Congress.
However, the last time something like that occurred was in 1927 when a Senate committee subpoenaed the attorney general's brother, Mally Daugherty, after he had refused to testify about a bribery scheme known as the Teapot Dome scandal.
Bringing criminal charges to lawmakers who refuse any potential subpoena is unlikely.
And Rahmani questioned what the "end goal" of the committee investigation is if the panel does not intend on prosecuting those who allegedly orchestrated or incited the January 6 attack.
"If folks aren't being prosecuted," he said, "is it just for the committee to prepare a scathing report that lays fault with the former president, members of his administration and maybe some Republican members of Congress?
"Doesn't everyone already know that?"