An employee at a KFC restaurant in Manatee County, Florida was shot Thursday after a dispute over a food order.
According to Florida news station WFLA, the Manatee County Sheriff's Office said that on Thursday evening, two men pulled up to the store's drive-thru window and complained about their order. Two employees went out to the parking lot, where the argument continued. One of the employees was shot, the report said.
Deputies told WFLA that the two men who initiated the argument at the drive-thru window fled the scene in a white vehicle and headed north. The victim, who has not been identified, was driven to a local hospital, and is expected to recover from their injuries, WFLA reported.
The investigation of the shooting is ongoing.
Newsweek reached out to the Manatee County Sheriff's Office for details and updates about the incident and their investigation but did not receive a response before publication on Friday afternoon.
The shooting is the latest of several violent incidents at fast-food restaurants around the U.S.
Last week, police in Cincinnati, Ohio said they were searching for two women who allegedly assaulted a Wendy's employee, fracturing her leg.
A video of the incident showed the women punching and attacking the employee. The assault begins in the back of the restaurant but then continued into the lobby.
In another incident in January, a McDonald's drive-thru worker was shot after a woman got angry with the employee. Police say that while the employee was taking a smoke break, the woman allegedly hit the employee in the head with a gun before opening fire. Police say the woman was angry over her french fries order.
In December, a woman opened fire at a Taco Bell drive-thru window in Illinois after getting into an argument over her order, causing staff to duck for cover, according to police
"A female customer at the drive-thru was reportedly unhappy with the service at the business and had a verbal argument with an employee at the drive-thru window," police said at the time.
"The female customer displayed a handgun and fired a shot through the drive-thru window. The female customer then drove around the business firing several more shots into the business."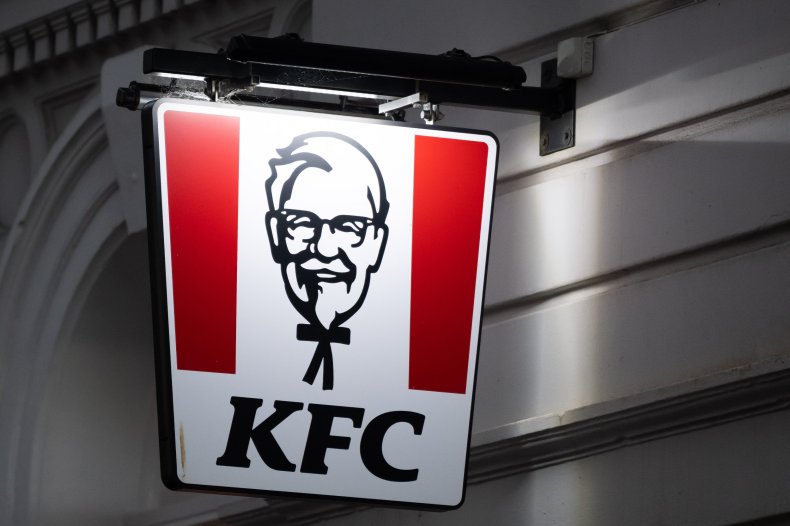 Only one employee suffered minor injuries following the incident. Amy Gale was charged with one count of aggravated battery with a firearm and three counts of aggravated discharge of a firearm in connection with the incident.
On February 5, in Clinton, Mississippi, police say a 23-year-old man was accidentally shot and killed during an argument over a Chick-fil-A drive-thru order.