Khloe Kardashian On What It's Really Like Being A Mom and Raising Baby Son
Khloé Kardashian is now a mother of two!
The youngest daughter of Kris Jenner and Rob Kardashian has welcomed a son via surrogacy with ex-boyfriend Tristan Thompson.
Khloé Kardashian's representative confirmed the news in July 2022 in a statement that read: "We can confirm True will have a sibling who was conceived in November. Khloe is incredibly grateful to the extraordinary surrogate for such a beautiful blessing."
At the moment, Khloé Kardashian has not revealed the name of her newborn son or his exact birth date, but spoke of her joy at being a mother to two in a recent interview with Elle.
Khloé Kardashian told the magazine she "loves everything" about being a mother, "even the hard parts."
She shared: "[My kids] challenge me as a person, and being able to shape little people into really incredible big people is an honor and a gift. We have to take those roles seriously, especially in today's day and age, with how much accessibility children have and the information they're exposed to so young. It's super scary, but I take my job very seriously. I love it so much."
Khloé Kardashian and Thompson have one daughter together, True, who was born in 2018 and Khloé Kardashian had made no secret of her desire to have more children in the future.
In episodes of Keeping Up With the Kardashians, she told Thompson: "True's getting older and I feel like it's now time to have another kid. I'm gonna need you" she also shared she had struggled to conceive via IVF and revealed on Keeping Up With the Kardashians she received the news there was an 80 percent chance of her miscarrying if she fell pregnant.
Then during the Keeping Up With the Kardashians reunion in June 2021, Khloé Kardashian shared she was going down the surrogacy route but had struggled to find one.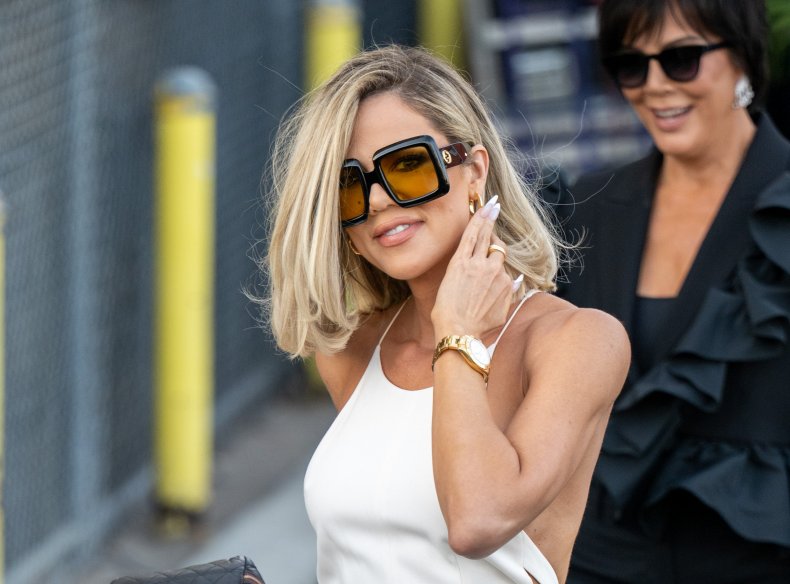 Khloé Kardashian and Thompson's relationship has not always been plain-sailing. They have been dating on and off since 2016 and despite co-parenting well, as seen in The Kardashians on Hulu, she finally called it quits earlier this year after learning he had fathered a child with personal trainer Maralee Nicholas while he was with Khloé Kardashian.
In December 2021, one month after Khloé Kardashian's surrogacy was confirmed, the truth of Thompson's infidelity came to light. Nichols sued the athlete for child support as well as for reimbursement of medical expenses and pregnancy-related costs.
In total, Thompson is also a father to son Prince, 5, with his ex Jordan Craig, daughter True, 4, with Khloé Kardashian, and son Theo, 8 months, with Nichols.
At the time the paternity scandal broke, Thompson issued a public apology to Khloé Kardashian on Instagram, writing: "I take full responsibility for my actions."
He added: "Now that paternity has been established I look forward to amicably raising our son. I sincerely apologize to everyone I've hurt or disappointed throughout this ordeal both publicly and privately.
"Khloé, you don't deserve this. You don't deserve the heartache and humiliation I caused you. You don't deserve the way I have treated you over the years," the statement continued. "My actions certainly have not lined up with the way I view you. I have the utmost respect and love for you. Regardless of what you may think."
In the most recent trailer for The Kardashians Season 2 on Hulu, Khloé Kardashian reflects on Thompson's infidelities.
She said: "Going through what I went through was incredibly hard. I just feel that I'm a fish in a fish bowl."
She also shared her excitement about having a second child, stating: "It's going to be really exciting and I am ready."
The Kardashians Season 2 will premiere on September 22 on Hulu.