Khodorkovsky: Revolution in Russia is Inevitable, Our Goal is to Make it Peaceful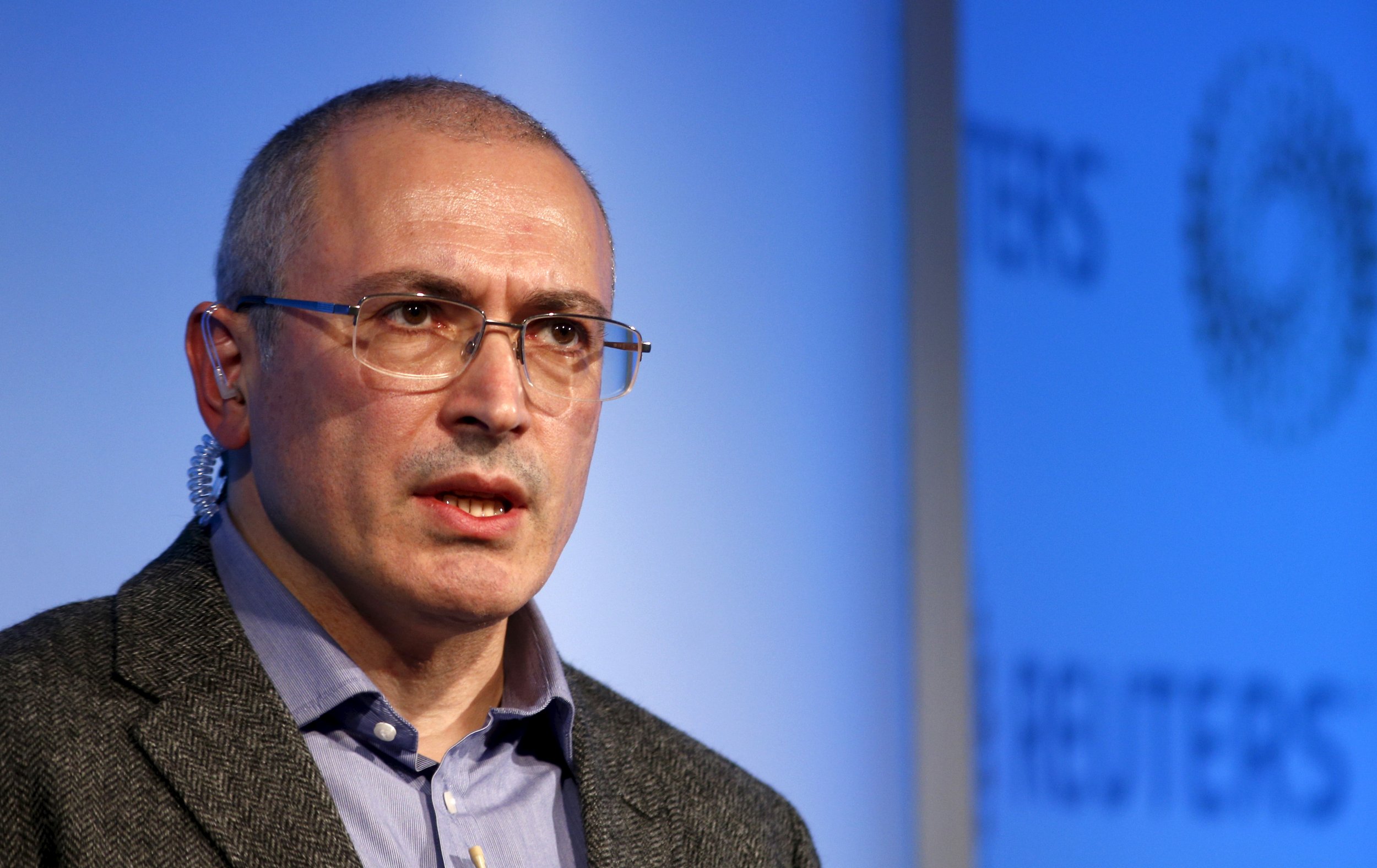 A revolution to topple the Russian government is inevitable, said former oligarch and longtime Kremlin critic Mikhail Khodorkovsky in London on Wednesday.
The former head of now defunct oil giant Yukos, Khodorkovsky was a political rival to Russian President Vladimir Putin and backed several opposition figures during the early years of Putin's presidency.
In 2003, he was jailed for embezzlement in a case widely considered to be politically motivated; six years later, a second trial ended with him convicted of tax evasion and embezzlement. Putin pardoned him in 2013, during the lead up to the Winter Games in Sochi. Since then he has not returned to Russia and now supports opposition efforts from his home in Switzerland.
Khodorkovsky spoke to the press on Wednesday to address the summons he had received from the Russian investigative committee calling him in for questioning. The authorities have given him until Friday to return to Moscow and speak to investigators about a case, but didn't say which one.
In the past, the Russian government has linked Khodorkovsky with the 1998 murder of Vladimir Petukhov, mayor of the oil town Nefteyugansk. The case was supposedly close, with Alexei Pichugin, head of security at Yukos, sentenced to life for the murder. But in 2014, Russia said it was reopening the case because of new evidence.
Speaking a day after receiving the summons, Khodorkovsky said he has no plans of complying with the Kremlin's "show".
"I know perfectly well that this new chase after me was started on Putin's order," Khodorkovsky said, claiming that the latest proceedings are Russia's way of diverting attention from the real issue: a 2014 ruling by a court in The Hague that made the Russian government liable for $50 billion in damages to former Yukos employees who lost out in the messy dissolution of the company in the 1990s.
Khodorkovsky added that he believes Russia has decided to target him at a time when Putin's rule is under more pressure than it was when he was released.
"When I left prison and was went abroad, the situation was beneficial for them: huge oil reserves, super-high oil prices, camaraderie with the Ukrainian government, effective forgiveness from the West for the war in Georgia, 30 rubles to the dollar and no protests," Khodorkovsky said.
"It has been two years and what do we see now? The oil reserve fund will be finished by 2017 and now the dollar is exchanging for 69 rubles," the former oil tycoon said. "With Ukraine there is a military conflict. Thousands killed. With Turkey, a conflict somewhere between a trade dispute and full-scale war."
The Russian people, Khodorkovsky said, have had enough: "Revolution in Russia is unavoidable. The remains of the [oil] reserves and the threat of repression are only postponing the inevitable." His role, he said, is to help the activists who are ready to lead the "political experiment" and restore democracy.
"Revolution is a good word," he said. "It can and ought to be peaceful. It is our shared goal to make it peaceful."
When asked whether or not he is worried about the family he left behind in Russia, the former oil tycoon said he sees no reason to be concerned—as long as the government abides by the present laws. "My father decides for himself which country he lives in and takes on all the risks," he said. "As do the people who work for our organization [the non-profit Open Russia], who also understand the risks."
When asked if he would apply for political asylum in the West, Khodorkovsky said he is "looking at several options" but right now feels safe in Switzerland.
The Russian exile also addressed questions about his pardon: is staying out of politics a condition for his freedom? Khodorkovsky didn't answer the question directly, but said that politics is "not one of [his] interests." He has come back to activism, he said, to represent Kremlin critics who are being stifled in Russia and to give voice to opponents who are being silenced.
The Kremlin did not immediately respond to Newsweek's request for comment.