Kremlin Foe Khodorkovsky Called For Questioning in Old Murder Case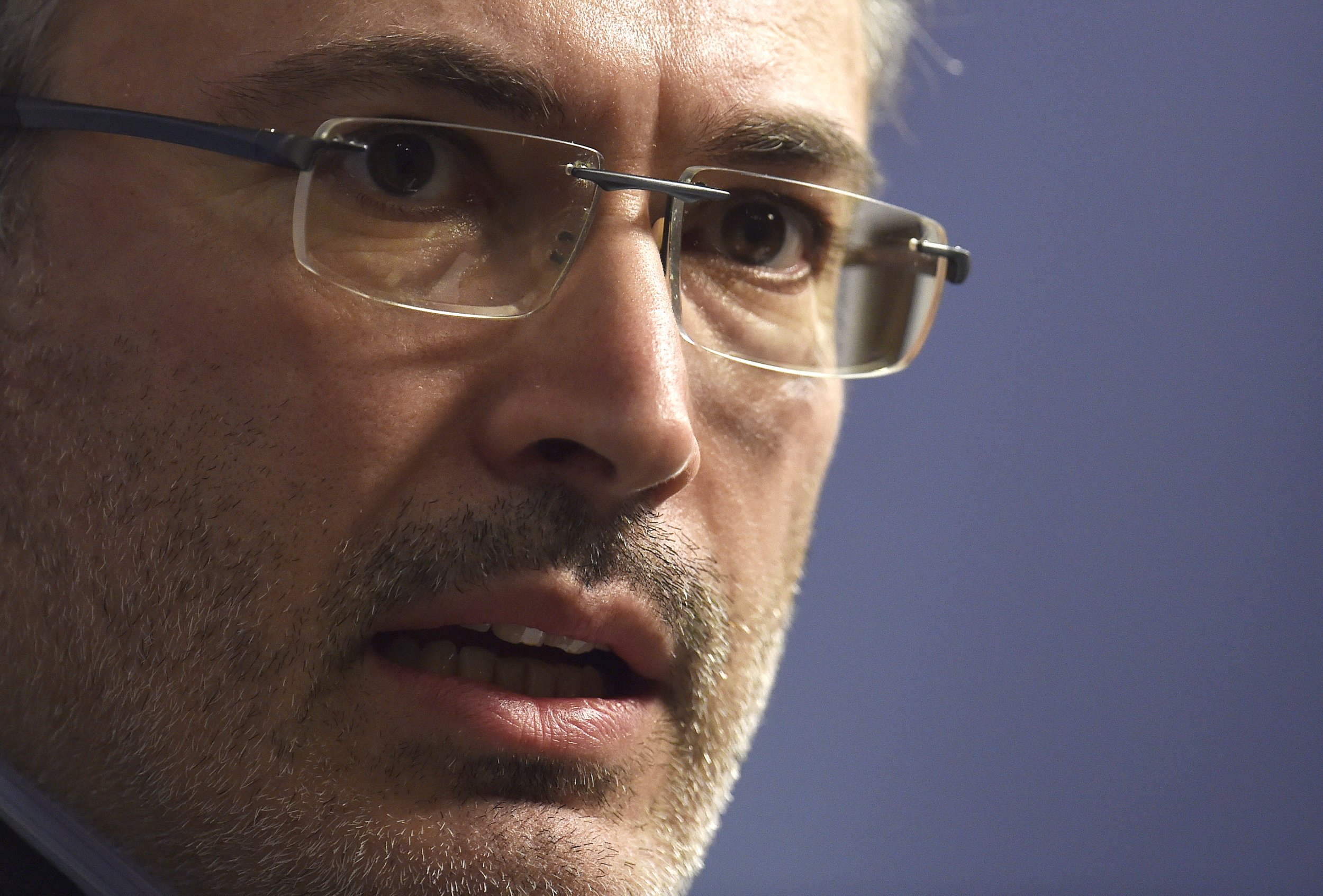 Former oil tycoon Mikhail Khodorkovsky said on Tuesday that Russian investigators have called on him to return to Moscow and face questioning, reportedly in relation to a murder that happened 17 years ago.
Khodorkovsky was once head of oil giant Yukos and a political rival to Russian President Vladimir Putin—they had several public confrontations during the early days of Putin's presidency. In 2003, Khodorkovsky was jailed for embezzlement in a case widely considered to be politically motivated; six years later, a second trial ended with him convicted of tax evasion and embezzlement.
After over a decade in prison, Khodorkovsky was pardoned by Putin and moved to Switzerland. While not getting directly involved in Russian politics, he still supports opposition efforts from the sidelines.
On Tuesday, Khodorkovsky posted an image of the summons he received at his father's Moscow address. The letter refers to him as "the accused" and asks him to put himself before Russia's Federal Investigative Committee, a powerful law enforcement agency answerable to Putin, by December 11.
Although the summons does not specify the charges against Khodorkovsky, Vladimir Kara-Murza, coordinator for Khodorkovsky's nonprofit Open Russia foundation, said on Facebook that he thinks it's connected to the case against Alexei Pichugin. The former Yukos security chief was sentenced to life in prison in 2007 for the murder of Vladimir Petukhov, mayor of the oil town Nefteyugansk, in 1998.
In June, Russian investigators announced they were reopening the case of Petukhov's killing because of new evidence and named Khodorkovsky as a prime suspect.
On Tuesday, independent news agency Interfax reported that an informed source speaking on condition of anonymity said Russia has put Khodorkovsky on its wanted list. Khodorkovsky's spokeswoman Kyle Piispanen said the former oligarch's office knows nothing about the list and would not comment on an unofficial announcement from an anonymous source.
Piispanen told Interfax that Khodorkovsky will not be putting himself forward for questioning. "Will he take part in this farce?" she said. "He already wasted 10 years with them."