Kids Can Now Play Alone Outside Without State Punishing Parents
Colorado Governor Jared Polis signed a bill into law Wednesday that clarifies that it isn't considered neglect for a parent to let their children play outdoors by themselves.
The newly-minted law ensures that it isn't an offense if a "reasonable and prudent" parent or guardian allows their child to engage in certain independent activities if they find they are mature enough, according to multiple outlets. These activities include traveling to school and stores, or playing outdoors and staying home alone.
In a statement to Newsweek about the new policy, a spokesperson for Polis said the governor "was proud to sign this bipartisan bill into law, which clarifies that reasonable independent actions like walking to school or letting a child play in a neighborhood playground are not considered child abuse and neglect."
"Parents have different legitimate parenting styles to balance promoting independence with safety concerns and in Colorado, we respect parents and families and their reasonable choices," the spokesperson added.
Representative Mary Young, a Greeley Democrat, who sponsored the legislation, said accusations of parental neglect and supervision have increased in Colorado, while substantiated cases have fallen during an initial committee hearing. She said that in 2019, 82 percent of 3,854 allegations of lack of supervision in the state weren't substantiated.
In February,the Colorado Sun detailed one incident in which a mother in the state got a visit from a police officer after her then-7-year-old daughter went on a run in her neighborhood alone. The girl, Brinley Sheffield, now 12, said she had seen a car following her when she was out on her jog.
"My first thought was that they found the person that followed me and they were going to put them in jail," Sheffield told legislators, according to the Sun. "But then I realized that the officer was there because of me. I started to cry because I was scared. I thought I was going to get in big trouble."
The officer didn't ultimately report Sheffield's parents to child protective services.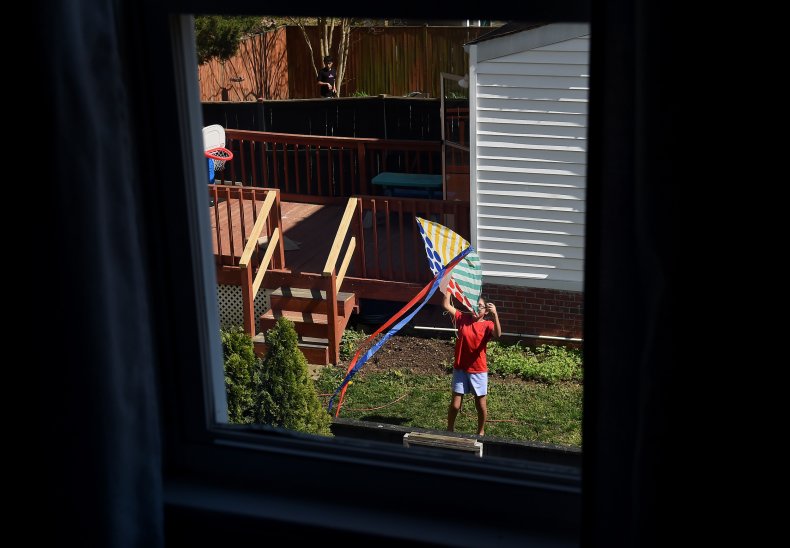 April Hawley, of Christian Home Educators of Colorado, told legislators that sometimes families who homeschool their children get police calls because when their kids are playing outdoors during the day, the Sun reported.
"Once a family is in the system they are guilty until proven innocent, the very opposite of what our judicial system affords us in the name of liberty," Hawley said. "Parents have a fundamental right and responsibility to make decisions concerning the care, custody and control of their children."
Late last year, Polis made news for reducing the prison sentence of Rogel Aguilera-Mederos, a 26-year-old truck driver who killed four people in a 2019 crash. The man's family and supporters around the country had petitioned to commute his sentence.
Last month, Polis said Republicans' push for anti-LGBTQ laws is "un-American" and an "overreach."
Updated 03/31/2022, 6:12 p.m. ET: This story has been updated with comments from a spokesperson for Governor Jared Polis.