Kieran Trippier: Tottenham Hotspur Has Learned from Last Season's Mistakes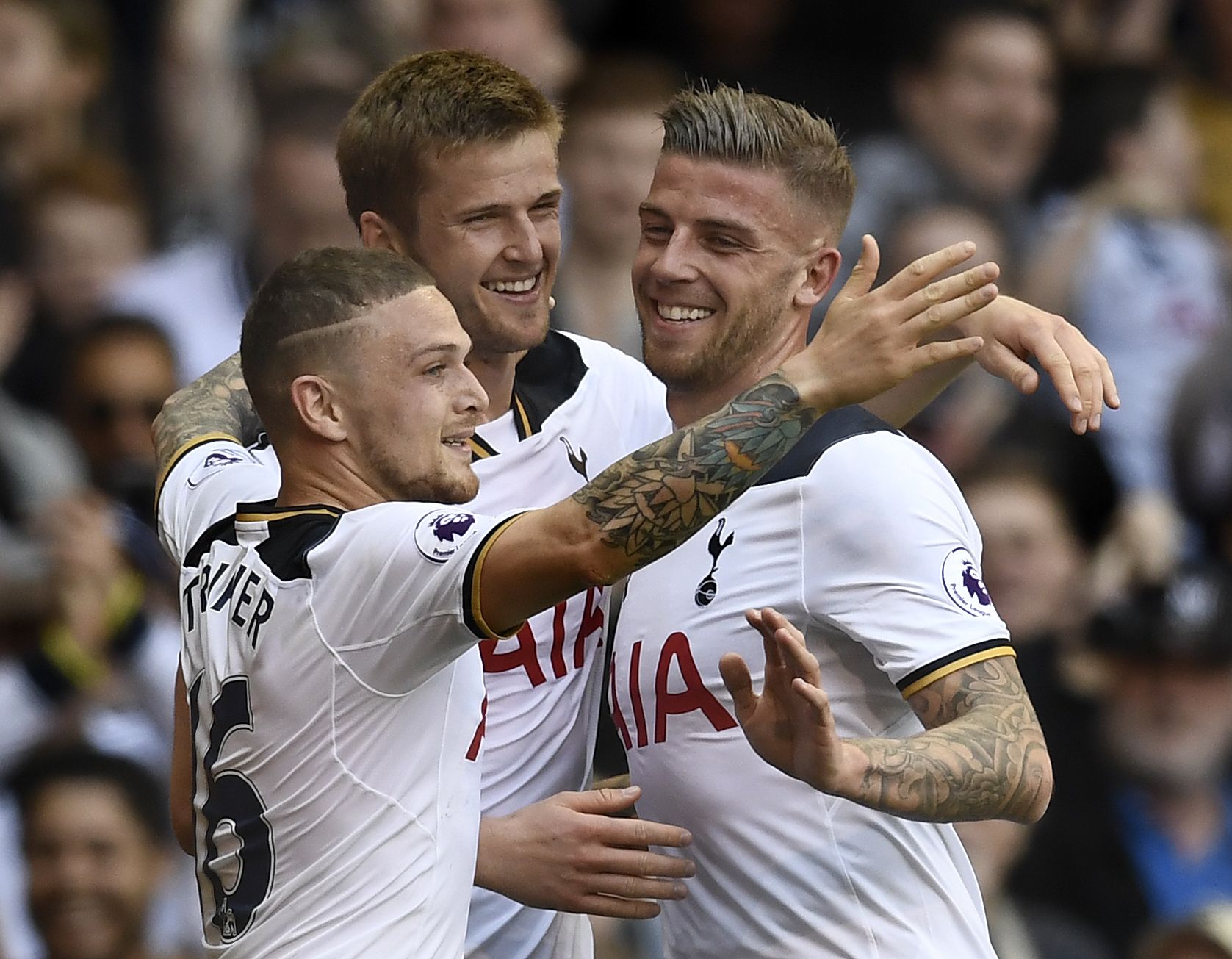 Tottenham Hotspur has learned from the errors of last season as it attempts to hunt down Premier League leader Chelsea, according to defender Kieran Trippier.
Trippier, 26, deputized for Tottenham's regular starting right back, Kyle Walker, in the 4-0 win over Watford at White Hart Lane on Saturday and set up Heung-Min Son for the South Korean's second goal.
Now seven points behind Chelsea with seven league games remaining, Tottenham hopes for three slip-ups from the champion-elect, while Antonio Conte's team faces perhaps its most difficult remaining test against Manchester United at Old Trafford on Sunday.
However, the end of the 2015-16 season saw Spurs stumble. Draws against Liverpool and West Bromwich Albion in April allowed Leicester City to power ahead to a shocking title triumph, while no win in Tottenham's final four games let bitter rival Arsenal take second place.
"Last season was difficult and we've learned from the mistakes we made," Trippier told Newsweek. "We have grown from it. This season we have done a lot better. We need to focus on our own performances and not worry about anyone else."
The former Burnley defender has found himself stuck behind the fine form of England international Kyle Walker this season, making just seven league appearances so far, four as a substitute. But, he says, the friendly rivalry with his teammate has improved them both.
"We bounce off each other and, most importantly, we get on," Trippier says of Walker. "We played for England at a younger age together, and we have known each other for a long time. All I can do is try and keep doing my best in training and games."
Tottenham can close the gap at the top of the Premier League to four points when it faces Bournemouth at White Hart Lane on Saturday lunchtime.