Killer Kross Gets New Ring Name in NXT After Making On-Screen Debut
The April 15 episode of NXT ended with the on-screen debut of Killer Kross, one of the promotion's most touted acquisitions, and the former Impact star has a new ring name.
Following his brief appearance on the final segment of Wednesday night's NXT, the official WWE Shop Instagram page uploaded an image of the new wrestler with his first piece of merchandise, but what's catching fans' attention is his new name.
Killer Kross will now be known as Karrion Kross in NXT. His merchandise can also be found on the WWE Shop.
For those wondering, carrion means the decaying flesh of dead animals. To keep the alliteration WWE swapped the "c" for a "k", Mortal Kombat style.
Kross made his on-screen debut in NXT after attacking former NXT Champion Tomasso Ciampa. In the closing segment of this week's show, Ciampa was filming his apology and recognition of his former tag team partner Johnny Gargano after last week's brutal and long match when he was suddenly attacked from behind by a mysterious wrestler. After the beatdown, Kross is seen reveling in his dirty work.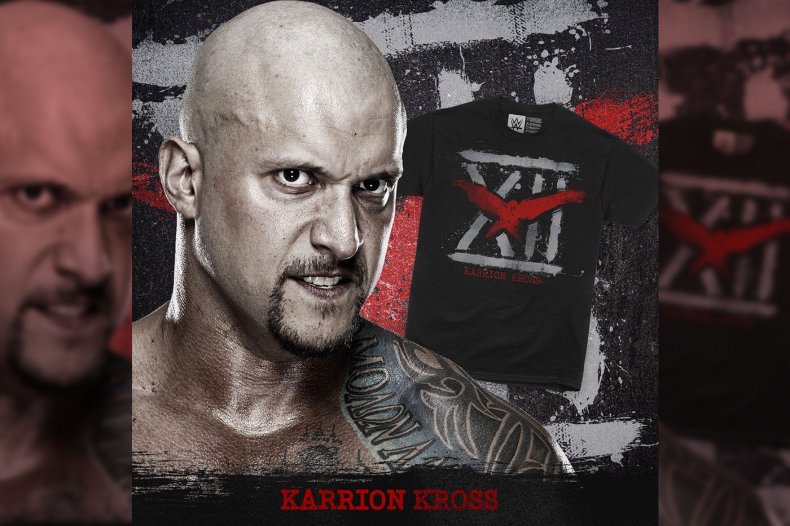 A female figure is also shown in the last shots of the beatdown likely indicating that Kross' real-life -- and on-screen -- girlfriend Scarlett Bordeaux will be joining him in this new storyline.
Bordeaux joined WWE in 2019 following a public dispute with Impact Wrestling. The promotion would grant her release in June and she would try out and join the Performance center in November.
Kross would be granted his release from Impact Wrestling after his own public dispute in December 2019 and WWE announced him as part of the new Performance Center class in February 2020.
Interestingly enough, Timothy Thatcher who was also a part of the same Performance Center class as Kross made his NXT debut partnering up with NXT Tag Team Champion Matt Riddle against The Undisputed Era on the same night.
Last week, after Gargano's victory against Ciampa, he and wife Candice LeRae left the parking lot and passed by a car with two mysterious figures in them. Many fans believed this was Kross and Bordeaux, but their faces were not in focus to tell but the final moments of this week's episode confirms that.
What do you think of Karrion Kross' debut on NXT? Who do you think will come out on top in his seemingly upcoming feud with Ciampa? Let us know in the comments section.