Killer of Russian Ambassador Protected Erdogan Eight Times Since Failed Coup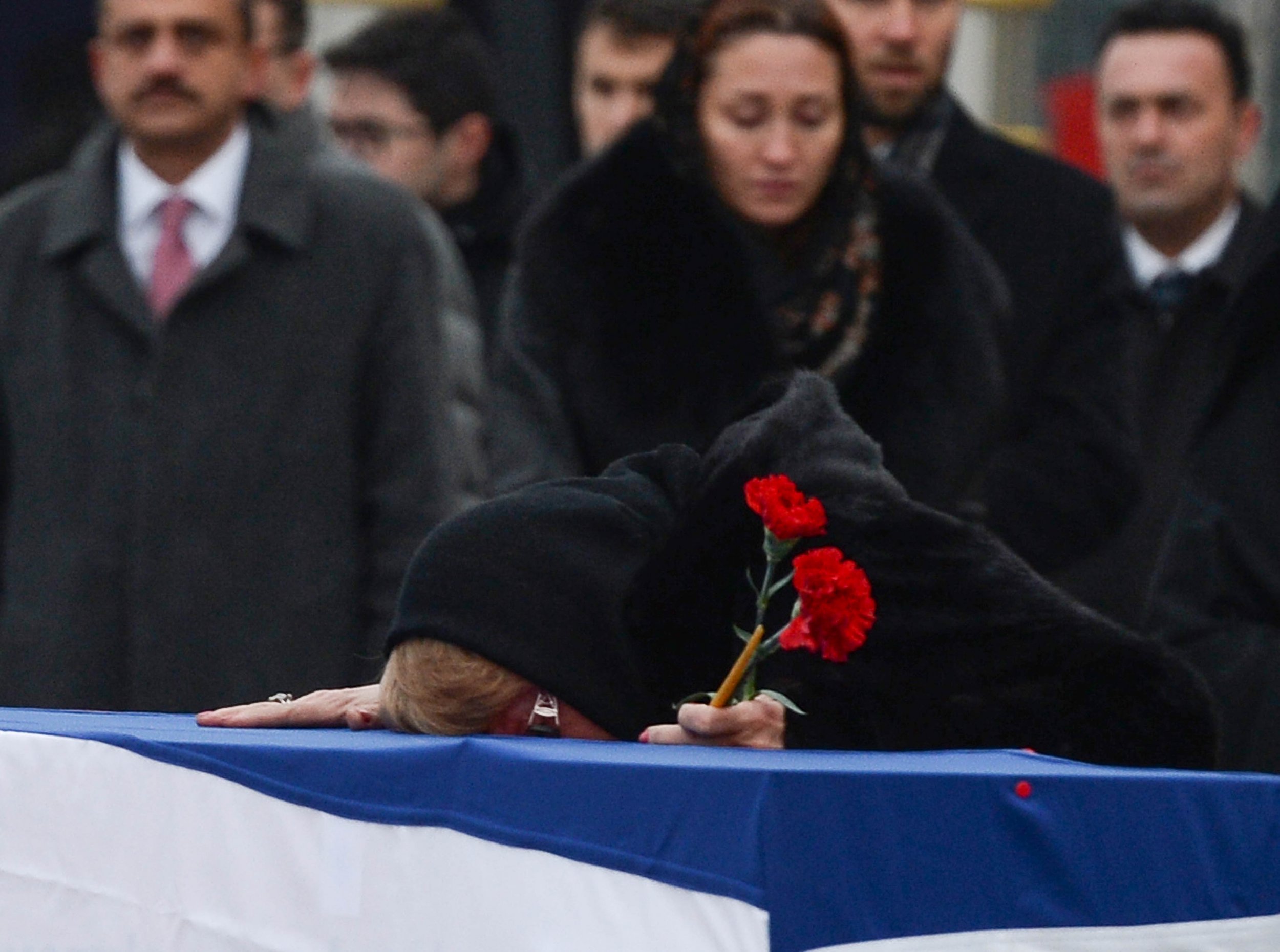 The Turkish policeman who killed Russia's ambassador to Ankara Monday had worked in the security detail of Turkish President Recep Tayyip Erdogan at least eight times since July's failed military coup, according to media reports.
Mevlut Mert Altintas, 22, walked into the Cagdas Sanat Merkezi art gallery as Andrei Karlov delivered a speech, firing nine shots at Russia's ambassador to Turkey and killing him in front of onlookers. Police then shot and killed the gunman.
Whether the gunman was acting on behalf of another organization at odds with the Turkish state remains unclear. Speculation has mounted in Turkey as to whether Altintas had been radicalized by jihadists, the movement of U.S.-based Islamic cleric Fethullah Gulen or by Russia's military operation on the northern Syrian city of Aleppo, acting alone in anger.
But Abdulkadir Selvi, a prominent Turkish journalist with close contacts to the Turkish elite and writer for Turkish newspaper Hurriyet, said Wednesday that Altintas possessed a dangerous level of access to the Turkish leadership, including Erdogan.
"There are interesting connections of Altintas. The assassin police officer was on duty for eight programs of President Erdoğan in Ankara after July 15," Selvi wrote, referring to the date of the failed military coup that Erdogan holds Gulen responsible for. Selvi said that Altintas was in the unit that provided domestic security.
"He was in the unit that provided domestic security after the presidential guards. God forbid, he could have also acted there," he continued.
The revelation, if confirmed, will cause concern in Ankara that someone who plotted to kill a top foreign diplomat was so close to the Turkish leader.
Both Russia and Turkey have said they have suspicions that the gunman had not acted independently, but possibly with others. Russian President Vladimir Putin's spokesman Dmitry Peskov said Wednesday that Moscow was not rushing to "any theories before the investigators establish who were behind the assassination of our ambassador."
But Turkish Foreign Minister Mevlut Cavusoglu told his U.S. counterpart John Kerry by phone that both countries "know" that the movement of a U.S.-based cleric was behind the attack, a foreign ministry official speaking on condition of anonymity said, Turkey's Hurriyet newspaper reported.
Turkey has released no evidence to demonstrate Gulen's involvement or influence in the assassination. If he indeed was a supporter of Gulen's movement, it also remains unclear how Altintas retained his position in the elite police as the Turkish government has purged state institutions of thousands since the failed military coup.
The assassination, while bringing both countries closer in their stated fight against extremism, also threatens to disrupt recovering relations after Turkey's downing of a Russian aircraft on the Syrian border in November 2015. Peskov said after the shooting that it was "certainly a blow to [Turkey's] prestige."