Kim Jong Un Bans Chinese Medicine at Hospitals in North Korean Capital Following Official's Death
North Korean leader Kim Jong Un has reportedly banned Chinese-made medicines at major hospitals in the country's capital following the death of a top-ranking government official.
According to the South Korea–based news website Daily NK, a high-level official who was part of the country's economic bureaucracy died earlier this month after receiving a dose of cocarboxylase, a Chinese-produced medicine typically used to treat fatigue.
The official, who was not named by the news outlet, was reportedly a trusted bureaucrat who had worked in the country's economic sector since the nation was ruled by Kim's father, Kim Jong Il. He was being treated for a heart-related illness and high blood pressure at the Pyongyang Medical College Hospital when he died.
It is not clear if the man's death was a result of the cocarboxylase injection, Daily NK said. However, Kim became angry after learning the official may have died as a result of the Chinese medicine, according to the news outlet.
The North Korean leader responded by expressing sadness over losing such a "talented official" and subsequently ordered that Chinese medical products be "removed" from all major hospitals in Pyongyang, Daily NK said.
The ban is said to include an order that all Chinese-made COVID-19 vaccines should be removed from ongoing analysis. Instead, the leader said, research activities should now focus on producing the country's own coronavirus vaccine.
Newsweek was unable to independently corroborate the Daily NK's report on Friday.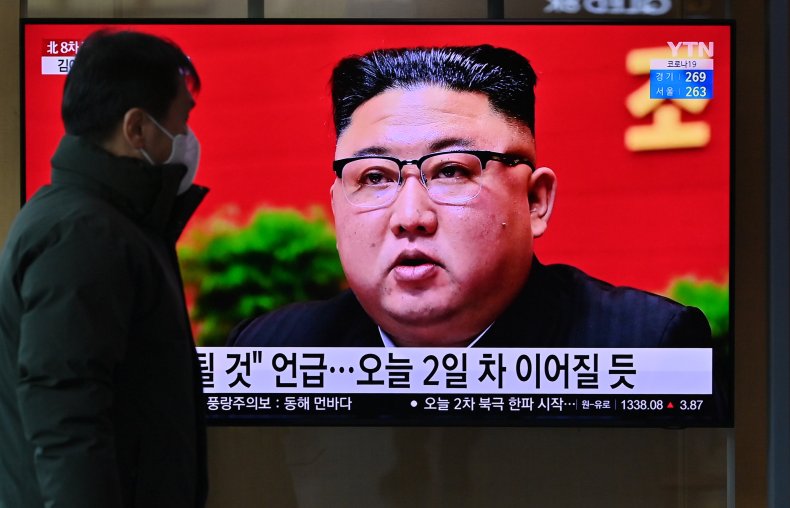 North Korea has already been suffering from a shortage of food and medicine imports since it tightly closed its borders last year with the onslaught of the pandemic.
Though Beijing has historically been North Korea's closest foreign partner, the country's trade with China shrank by roughly 80 percent last year after the nation sealed its borders, The Guardian reported.
"The North Korean economy is on the brink of a huge recession," Jiro Ishimaru, who heads the Osaka, Japan-based Asia Press website and operates a network of citizen journalists in North Korea, told the The Guardian earlier this month.
"A lot of people are suffering," Ishimaru added. "I have spoken to contacts who say there are more people begging for food and money at markets, and a rise in the number of homeless people. There is also a desperate need for antibiotics and other medicines."
Meanwhile, the nation has repeatedly claimed that it has not recorded a single coronavirus case because of its efforts to quickly shut borders, prohibit tourism and quarantine tens of thousands of people.
U.S. and South Korean officials have cast serious doubts on those claims, suggesting that thousands of people in the country have contracted the virus.
Newsweek contacted China's Ministry of Foreign affairs for comment on the medicine ban but did not hear back in time for publication.