Kim Jong Un Officially Gives Up His Seat in North Korea's Congress, Becomes Head of State and Commander in Chief
North Korean supreme leader Kim Jong Un has given up his nominal role as lawmaker, while at the same time being formally named head of diplomatic and military decisionmaking as part of a constitutional shift in a country over which he already wielded absolute authority.
The second session of the 14th Supreme People's Assembly (SPA) was held Thursday in Pyongyang, where the president of the legislative body's presidium Choe Ryong Hae announced amendments designed "to provide a firm legal guarantee for stepping up the building of a powerful socialist nation more dynamically under the monolithic guidance of Supreme Leader Kim Jong Un," according to the official Korean Central News Agency. As the first order of business, he discussed a change of duties in the young ruler's official title, chairman of the State Affairs Commission (SAC).
This top position previously gave Kim Jong Un a seat in the assembly, but Choe said as of Thursday that "the SAC chairman is not elected as deputy to SPA." In reality, Kim Jong Un has also been in complete charge as chairman of the ruling Korean Workers' Party, the "supreme leader" who is to "direct the overall affairs of the State" and the "supreme commander" of the military, the constitution has since been amended to say he "represents the State" and was "commander-in-chief" as well.
"It constitutionally fixes the status of the SAC chairman as the supreme leader of the Party, state and armed forces of the DPRK elected in accordance with the unanimous will and desire of all the Korean people, both in name and reality, he pointed out," Choe said, using an acronym for North Korea's official name, the Democratic People's Republic of Korea.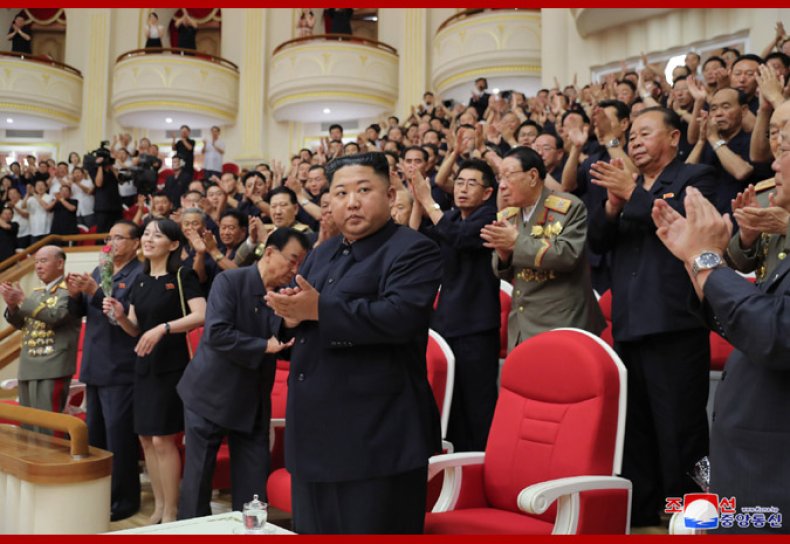 Newsweek previously reported on some of these changes, which were believed to have happened at the first session of the 14th Supreme People's Assembly back in April, but never announced. A month prior, Kim Jong Un's name did not appear on the ballot for legislative elections, raising speculation that he had given up his spot there just as his increasingly influential sister, Kim Yo Jong, scored one of her own.
Before the April session, it was the president of the SPA's presidium that was considered the country's ceremonial head of state, who for nearly two decades was Kim Yong Nam. The 91-year-old was replaced by Choe, though weeks later North Korea's constitution included the amendment to his position, removing "represents the State" from Article 117 and adding it to Kim Jong Un's role in Article 100.
While North Korea's hardline political system remained unique in many ways, naming Kim Jong Un head of state and commander-in-chief legally normalizes his role. It also put him on figurative par with South Korean President Moon Jae-in and other world leaders such as President Donald Trump, Chinese President Xi Jinping and Russian President Vladimir Putin—all of with whom he has met as part of an ambitious diplomatic campaign unprecedented for the elusive, nuclear-armed nation.
Trump and Kim Jong Un's engagements have been especially historic, marking the first such face-to-face contact since the U.S. and international partners backed South Korea in a war against North Korea and its Chinese and Soviet allies in the 1950s. Nearly seven decades later, the stalemate holds, frozen by a sometimes-fragile armistice, but no peace treaty.
Ending the Cold War-era feud has been a major goal of the current inter-Korean peace process, as has been the denuclearization of the Korean Peninsula. Kim Jong Un and Moon managed to accelerate relations between the longtime rivals, but this too has begun to slow as bumps appeared on the road to peace with Washington.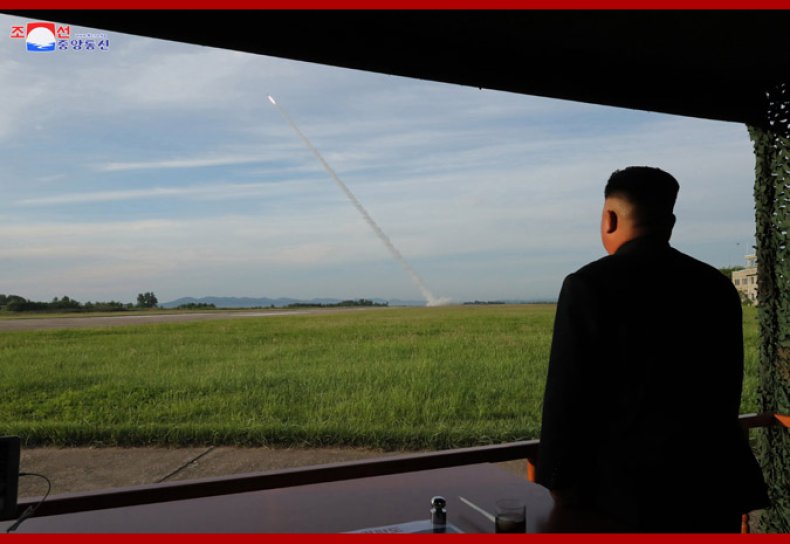 The second bilateral U.S.-North Korea summit in the Vietnamese capital of Hanoi ended in February without any agreement, dashing hopes of a possible breakthrough. The two met again alongside Moon in June at the demilitarized zone separating the two countries and have continued to express confidence in the other's commitment to dialogue, but joint U.S.-South Korea military drills have proved another obstacle.
Throughout a month-long period running through last Saturday, North Korea conducted some seven short-range missile and rocket tests. These included a "tactical guided weapon" believed to be the KN-23 missile that is similar to a Russia's Iskander, a "newly-developed multiple rocket launcher" and a "new weapon" not unlike the U.S. MGM-140 Army Tactical Missile System.
Washington and the Pentagon, however, have both had muted reactions to the tests, which may violate United Nations Security Council resolutions but not Kim's promise to Trump to not test longer-range weapons or conduct nuclear tests. The president said Sunday during the G7 summit in France's Biarritz he had "confidence that, in the end, Kim Jong Un—who I've gotten to know very well—will do the right thing."