North Korea Warns U.K., France and Germany Should Handle What's Going On at Home Before Criticizing Missile Launches
North Korea has hit out at the United Kingdom, France and Germany after the countries criticized its recent series of missile launches, telling the European trio to first focus on their own domestic issues.
In a statement published Thursday by Pyongyang's official Korean Central News Agency, Korea-Europe Association adviser Kim Son Gyong blasted the U.K., France and Germany after their United Nations envoys condemned on Tuesday "repeated provocative launches" conducted by North Korea over the past month and encouraged it to reinvigorate talks with the United States. Such tests were considered a violation of U.N. Security Council resolutions, but Kim Son Gyong pointed out his country has "never acknowledged" such restrictions imposed on it.
Kim Son Gyong warned that "there will be no greater mistake if they think that we, the DPRK, will be forced to give up our self-defensive right for ensuring peace, by being weighed down with such irrational documents in all their entirety," using an acronym for the country's official name. His statement argued North Korea wants "to develop the relations with the European countries on good terms," but only "based on mutual respect for each other's sovereignty."
"The United Kingdom, France and Germany should get rid of their rigid and prejudiced way of thinking and help to ease tensions and ensure peace on the Korean peninsula," he added. "If they are not able to do so, it would be better to keep silence and mind their own turbulent businesses instead."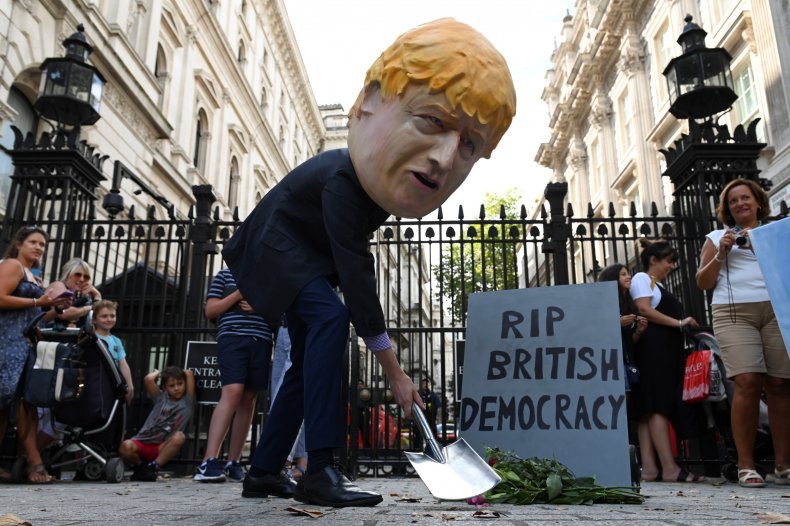 During a month-long period that ran through Saturday, North Korea conducted some seven tests of short-range weapons systems. These included a "tactical guided weapon" believed to be KN-23 Russian Iskander look-a-like, a "newly-developed multiple rocket launcher" and a "new weapon" resembling the U.S.' own MGM-140 Army Tactical Missile System.
The tests began just weeks after President Donald Trump, North Korean supreme leader Kim Jong Un and South Korea President Moon Jae-in shared a historic meeting at the inter-Korean border and came in response to joint U.S.-South Korean drills deemed provocative by North Korea. Trump has acknowledged the North Korean ruler's complaints and even appeared to agree with him earlier this month.
Trump said Saturday at the G7 summit in France's Biarritz that he "never discussed" short-range missiles with Kim at any of their previous meetings, only "long-range" ones and "nuclear tests" that North Korea has not conducted since 2017. He said "a lot of people were testing" short-range missiles and expressed "confidence that, in the end, Kim Jong Un — who I've gotten to know very well — will do the right thing."
The Pentagon appeared to share the president's optimism. At a press briefing Wednesday, Defense Secretary Mark Esper told reporters: "Obviously we are concerned about their short-range ballistic missile tests. We want to understand what they're doing, why they're doing it, et cetera. But on the other hand, we're not going to overreact. We want to take a measured response and make sure that we don't close the door to diplomacy."
He reiterated the U.S.' support for "an irreversible, verifiable, complete denuclearization" of the Korean Peninsula via a peace deal that has so far eluded Washington and Pyongyang. North Korea's ruling Korean Workers' Party newspaper Rodong Sinmun criticized Washington argued Thursday, however, for "imperialistic behavior" and "double-dealing" in its continued military moves with Seoul.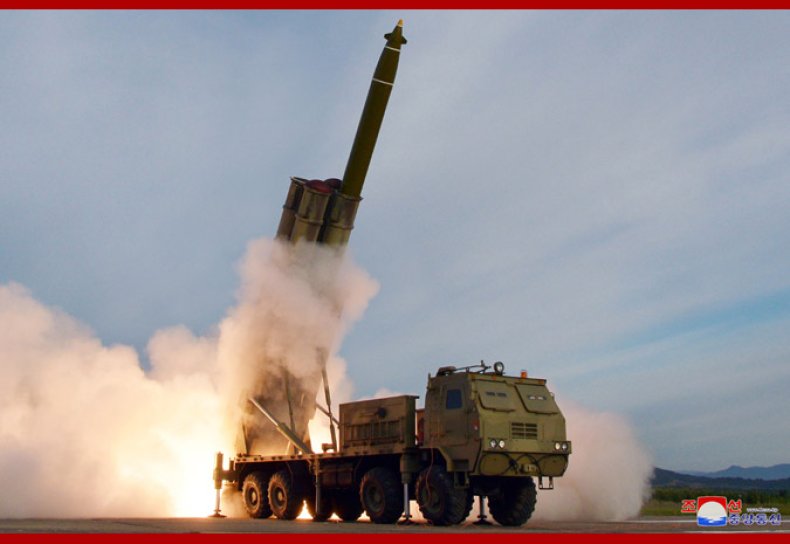 Meanwhile, in Europe, nations also supported the fledgling U.S.-North Korea peace process, but continued to condemn behavior by the secretive, authoritarian state they viewed as destabilizing to the region. At home, however, countries like the U.K., France and Germany were also dealing with bouts of unrest.
Protests have rocked London since newly-appointed Prime Minister Boris Johnson announced his decision to ask Queen Elizabeth II to suspend parliament next month, just weeks ahead of a set deadline for the U.K. to exit the European Union on October 31. She has approved the suspension, reducing the amount of time lawmakers had to try to combat the approaching deadline for its departure from the EU.
In France, demonstrators recently clashed with police in Biarritz over the G7 summit and protesters continued to gather in the capital as part of the so-called yellow vests movement. The yellow vests emerged late last year in opposition to French President Emmanuel Macron's recent fuel tax hike designed to discourage citizens from driving, but the movement's focus has since expanded to protesting a wide range of the government's social and economic policies.
Activists were the ones that were opposing car use in Germany, where up to 40 luxury cars were vandalized this week by a group calling itself "Rocks in the Gearbox," according to Reuters. German newspaper Süddeutsche Zeitung also reported this week on far-right extremists allegedly planning mass demonstrations and "hunt" of foreigners in Chemnitz in response to the fatal stabbing Monday of a German national, in which a Syrian national was suspected.