Kim Jong Un Plans Trip to Russia After Meeting With Donald Trump Falls Apart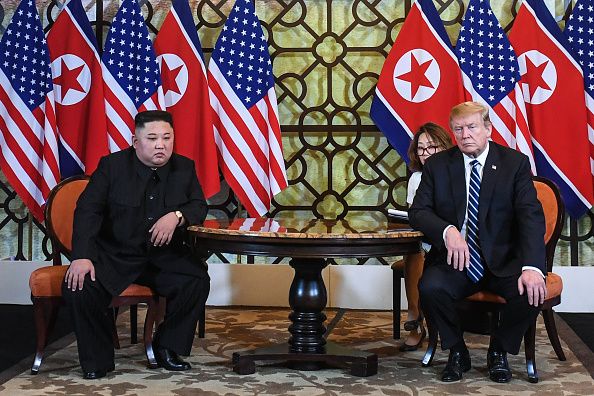 North Korean leader Kim Jong Un may soon make an official visit to Russia, a Russian official who recently led a government delegation to North Korea, announced on Monday.
Oleg Melnichenko said Russia had formally invited Kim to visit Moscow last year and that the invitation was still being considered. "To date, I think that everything remains in the consultations mode. This issue was not specially discussed during our visit, but it will likely happen in the near future," he told reporters on Monday, shortly after his return to Russia from North Korea.
Russia sent a delegation to North Korea less than one month after President Donald Trump's landmark meeting with Kim in Vietnam fell apart without a deal on North Korea's denuclearization. Russian state television highlighted the lack of results that came out of that meeting, and Russian officials have since been moving to cement their ties with the rogue nation.
Melnichenko, a senator from Russia's Penza region who heads multicultural relations for the Federation Council, Russia's Senate, participated in the delegation to Pyongyang to strengthen bilateral relations between the two countries. The delegates spent five days in North Korea earlier this month. The delegates reportedly met with North Korea's ministers for external trade and the vice foreign minister, but they did not meet with Kim.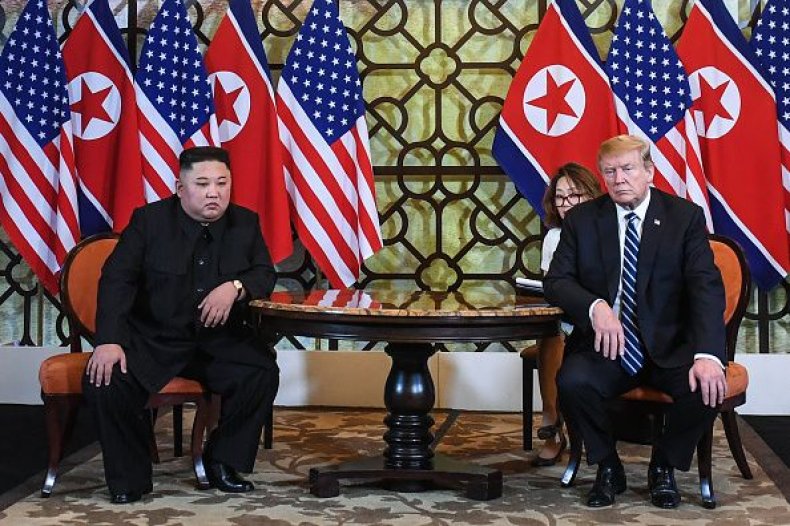 Sergey Kislyak, the former Russian ambassador to the U.S. who made headlines over his conversations with members of the Trump transition team before the president's inauguration, lauded North Korea's positive relationship with Russia following the delegation's return, saying that North Korea is a "friendly country."
Russia and North Korea are reportedly discussing the possibility of building a new cross-border bridge between their two countries. There is currently only one bridge connecting Russia and North Korea, which share an 11-mile border. It is unclear how Russia plans to develop new infrastructure projects without violating international sanctions against North Korea. But the construction of a second bridge, which would reputedly be used by cars instead of just trains, could open the possibility of a limited increase in trade between the two countries.
Recent reports suggested that Russia was also trying to insert itself into the ongoing discussions over how to get North Korea to give up its nuclear weapons. Experts point out that Russia is, although often overlooked, a powerful broker with unique leverage over North Korea.
"Moscow's greatest strength is its relatively equal relationship with both North Korea and South Korea. While the United States, Japan and China maintain closer ties with one side of the demilitarized zone or the other, Russia has maintained steady economic and political relations with both sides of the DMZ," Elizabeth Economy, an Asia expert at the Council on Foreign Relations, wrote previously.
"Its efforts to help bring about resolution through inter-Korean diplomacy notwithstanding, Russia also pursues its own interests, even when they are at odds with other major actors," Economy continued.
Last year, Moscow reportedly offered to give North Korea a nuclear power plant in exchange for denuclearization. Russian officials had also previously claimed that Trump had reached out to the Kremlin for advice on how to handle his second summit with Kim.