Kim Kardashian Crypto Case Is Giving Kendall Jenner Fyre Festival Vibes
The family that plays (its social media followers) together, stays together?
On Monday, the Securities and Exchange Commission (SEC) announced that it had settled for $1.26 million in a case against Kim Kardashian for not disclosing that she had been paid $250,000 to promote a crypto token sold by EthereumMax.
In a June 2021 post on her social media page, which has 331 million followers, Kardashian wrote in all caps, "Are you guys into crypto???? This is not financial advice but sharing what my friends just told me about the Ethereum Max token! A few minutes ago Ehthereum Max burned 400 trillion tokens-literally 50% of their admin wallet giving back to the entire E-max community."
The price of the crypto reportedly soared in the wake of her post before crashing, making the currency practically worthless. She was also a part of a larger lawsuit that alleged the endorsement was used to inflate the price of the token before selling it off, what is primarily known as a pump and dump.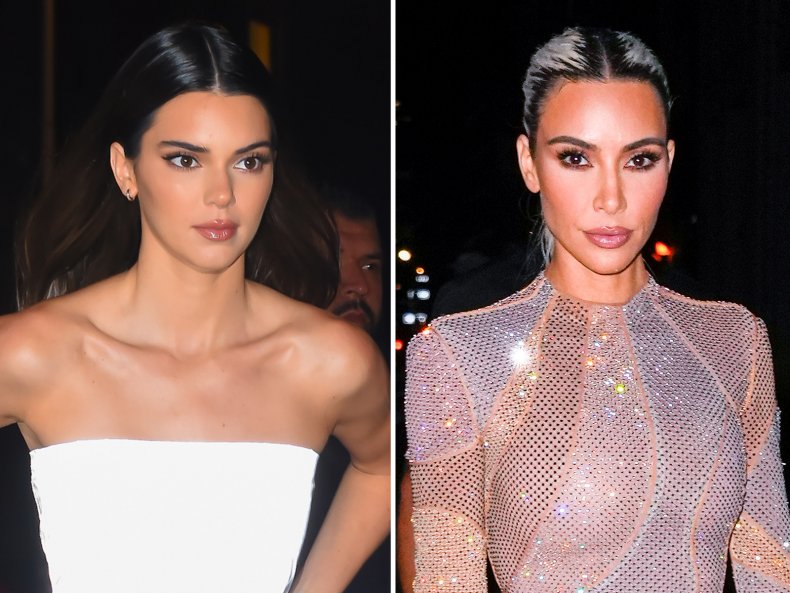 She tagged her post with "#ad," which the Federal Trade Commission (FTC) requires all influencers who are getting paid to promote products on their social media to do. However, that was not enough for SEC regulators.
"This case is a reminder that, when celebrities or influencers endorse investment opportunities, including crypto asset securities, it doesn't mean that those investment products are right for all investors," Gary Gensler, chairman of the SEC, said in a news release.
Kardashian violated the 1933 Securities Act, which requires people issuing or selling securities under the law to disclose material information in order to tackle securities fraud and also provide a level of transparency to potential investors.
Neama Rahmani, a former federal prosecutor and president of West Coast Trial Lawyers, told Newsweek that based on the anti-touting provision within the act, Kardashian was required to disclose how much she was paid to promote the cryptocurrency, which she did not do.
"You need to disclose the nature, the source and the amount of the compensation," Rahmani said. "She was paid $250,000, she didn't disclose that, so she had to repay the $250,000 essentially, plus about $10,000 interest, and then she got hit with another million dollar fine on top of it."
Kardashian's case was somewhat reminiscent to that of her younger sister Kendall Jenner, who paid a $90,000 settlement in 2020 promoting the fraudulent Fyre Festival in 2017 on her social media.
Jenner was sued by a bankruptcy court in New York in 2019 for failing to disclose to her followers that she was reportedly paid $275,000 for advertising Fyre Festival, but also for leading her followers to believe the festival was a legitimate music festival.
The venture back in 2017 was advertised by many influencers, including Jenner, to be a luxury music festival on the island of Great Exuma, which promised guests luxury accommodation and "the best in food, art, music and adventure" in the Bahamas, but it became a large-scale fraud scheme by founder Billy McFarland.
Jenner was one of many celebrities sued for the promotion of the festival, but Rahmani said that the Jenner case was different from her older sister's most recent case because the allegation against the festival was fraudulent and not merely a simple violation of the 1933 Securities Act.
"Celebrities have to be careful...You really have to be careful when you're promoting events or items on social media," Rahmani said.
Newsweek also reached out to a representative for Kardashian for comment.