Kim Kardashian's latest media project has seen her unseat Meghan Markle from her comfortable position at the top end of streaming giant Spotify's podcast charts.
Since its launch on October 3, Kardashian's Spotify original podcast titled Kim Kardashian's The System: The Case Of Kevin Keith has overtaken Meghan's Archetypes in the U.S. Spotify top podcast charts.
Archetypes launched on August 23 and after 48 hours, toppled Spotify's longstanding number-one original podcast The Joe Rogan Experience, in both the U.S. and U.K. charts.
Rogan was back at the top after the release of new episodes, with Archetypes remaining in the top five with each subsequent episode.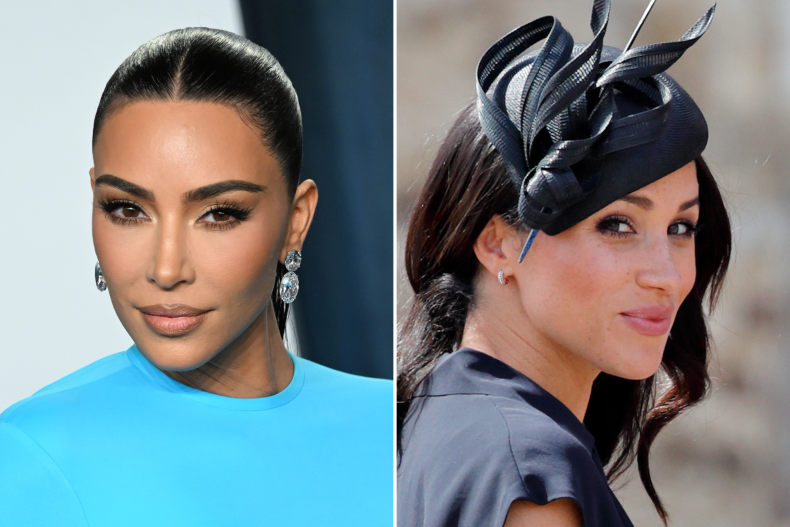 Kardashian has widened the gap between Rogan and Meghan with The System charting at number one following its launch and remaining in the top five ahead of Archetypes since then.
But what is it that's pushing listeners to tune into Kardashian's podcast project over Meghan's? Newsweek spoke to two industry experts to find out.
Content: Archetypes vs. The System
Archetypes and The System are two very different podcasts in terms of content.
Archetypes is intended to be a voice for social commentary on the experiences of women in today's society, to "dissect, explore, and subvert the labels that try to hold women back."
In each episode, Meghan, and a celebrity guest, who in past episodes have included Serena Williams and Mindy Kaling, discuss one particular label.
The episodes often provide examples of how these labels manifest in popular culture and are rounded off with Meghan's final conclusions that she has drawn from her discussions.
Kardashian's The System is distinctively different in that it is a limited eight-part series that provides an in-depth exploration of the legal case of Kevin Keith, a man convicted of a triple homicide in 1994.
Keith is currently in an Ohio jail and The System looks at his case, encouraging listeners to draw their own conclusions as to whether he was given a "fair shot" after supporters claim there is no physical evidence tying him to his alleged crimes.
Kardashian acts as a narrator while soundbites from interviews and archive footage are used to contextualize the case.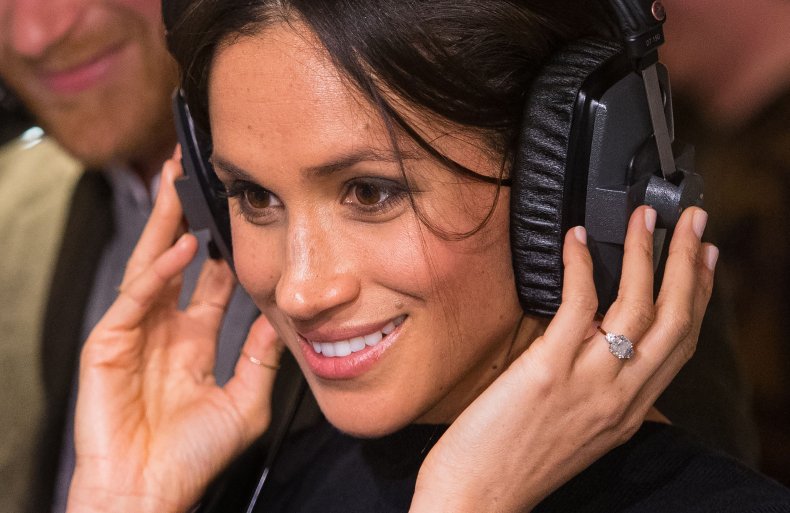 Genre: True Crime vs. Society and Culture
Where Kardashian's podcast has a direct advantage over Meghan's, according to experts, is in its genre. The System falls under the widely popular umbrella of "true crime" while Archetypes is listed under "society" and "culture."
"The interesting thing about Kardashian's podcast is the original big explosion in podcasting came at the end of 2014 when Serial came out, which is a true crime podcast," Mathew Passy, CEO of The Podcast Consultant, told Newsweek.
"So, just the fact that podcasts became a thing because of a true crime podcast speaks to why it is one of the more popular genre styles of content that people tend to consume."
"True crime doesn't really have a niche," he continued.
"Anybody can be interested in a true crime podcast, whereas, to be interested in Meghan's podcast, you really have to be in a specific subset of the world to seek out that kind of content.
"Whether you're someone who is interested in her as a person or interested in the topics that she's talking about, it narrows the overall population that would be attracted to that kind of content and I just don't see where that is going to come anywhere near the size and the scope of those who have expressed interest in these types of true crime podcasts."
Ashleigh King, the creative director and founder of U.K.-based Flamingo Heights, which offers podcasting training, told Newsweek that "given the interest in true crime, with shows like Dahmer being top of the Netflix charts," she was "not surprised" to see Kardashian's podcast succeed.
"Kim's show is of interest because it's about real life, real situations, and it's an examination of social justice and a potentially unfair prison sentence," she said.
"It's an exploration of law, and because it has a story that makes you want to know more, listeners will want to return for more."
"It is my opinion that more work goes into a show about true crime due to the amount of research and fact-checking required, so this gives a sense of credibility over a talk show interview series which is what separates Kim and Meghan's content."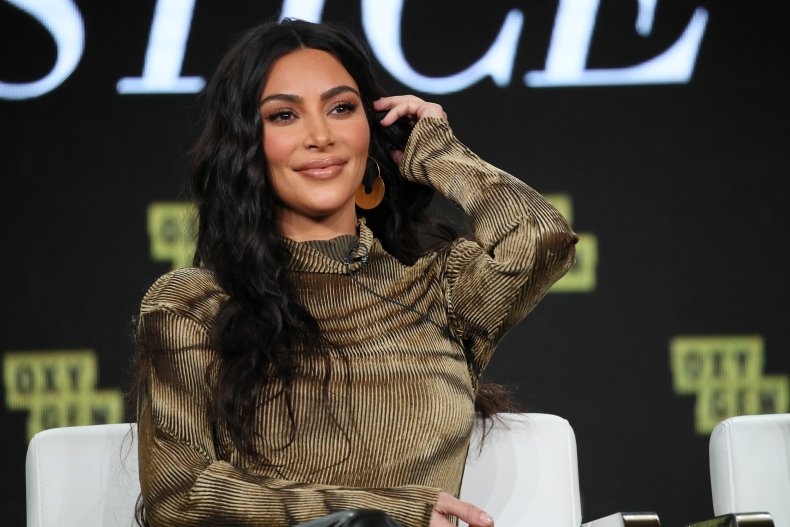 Hosts: Kardashian vs. Markle
Aside from content and genre, another key factor in drawing in podcast audiences is the host.
"When it comes to podcasts, people listen for the host or for the content," King said, "everyone is offering something different, so in my opinion, while both Meghan and Kim might be competing in the top charts, both podcasts will be of interest."
"Meghan and Kim are both 'ordinary' people who have had extraordinary lives," she continued.
"Their stories of fame and fortune may be of interest as 'rags to riches' tales..."
"While both of their fame has grown, it's important that Meghan and Kim use their privilege and social capital to uplift the voices of others and use their platform for good. I feel like Kim is doing this with her podcast, I'm undecided about Meghan's motives although I do believe we all have the right to freedom of speech."
There is also a difference in hosting styles between Kardashian and Meghan in the eyes of the audience. King said Kardashian has an openness about her whereas Meghan has had to be more guarded.
"It is my view that Kim is much more open about her thoughts and opinions, and this does win loyal fans and supporters to her," she said.
"Meghan has to be more careful about what she says, and she is judged with a much more critical lens in public opinion.
"Both women will attract listeners who both like and dislike them and who want to listen out of curiosity for whatever they may share."
Newsweek has reached out to Spotify for comment.
Do you have a question about King Charles III, William and Kate, Meghan and Harry or their family that you would like our experienced royal correspondents to answer? Email royals@newsweek.com. We'd love to hear from you.