Meghan and Harry's Complicated Relationship With Spotify Takes a New Twist
Meghan Markle and Prince Harry gave their support to the backlash against Spotify over Joe Rogan's comments on the COVID-19 vaccine, following a complicated year-long relationship with the platform.
The Duke and Duchess of Sussex revealed they had voiced concerns privately to the streaming giant nine months ago, however, they will not boycott the platform, which exclusively hosts their Archewell Audio podcast.
Their stance is complicate as they have released very little content since the multi-million dollar, multi-year partnership was announced in December 2020.
The couple recorded a 33-minute festive special but fans are still waiting for the full launch of a weekly podcast more than a year later.
The tensions began in April 2021, the same month Harry lost his grandfather Prince Philip and a month after the Oprah Winfrey interview triggered a global debate about racism and the royal family.
Rogan caused controversy on his podcast, The Joe Rogan Experience, by saying he would not suggest the vaccine to a healthy 21-year-old.
He said: "I've said, yeah, I think for the most part it's safe to get vaccinated. I do. I do. But if you're like 21 years old, and you say to me, 'should I get vaccinated?' I'll go 'no.' Are you healthy?"
He added: "If you're a healthy person, and you're exercising all the time, and you're young, and you're eating well, like, I don't think you need to worry about this."
However, medical professionals say it is important for young people to get vaccinated, not least of all because they can spread the virus to the vulnerable.
The following month Prince Harry took up the issue in an interview with Dax Shepard's Armchair Expert podcast.
The duke said: "I think the issue is in today's world with misinformation just, like, endemic, you've got to be careful about what comes out of your mouth when it comes to that because news doesn't exist in just news any more.
"It's splattered all over the place so people are, like, 'listen to Joe Rogan,' say 'oh if he says that then maybe I'm...'
"You're right, 'don't listen to me,' well don't say that. Just stay out of it. If you have a platform, with a platform comes responsibility."
Since then, pressure has been mounting on the royal couple to deliver their own podcast, which the original publicity material suggested would come in 2021.
Spotify's partner Gimlet Projects is advertising for a team of producers to work on a new Archewell Audio weekly show, even after Harry and Meghan's foundation hired its own in-house head of audio last year.
The move was interpreted in the British media as an indication the company wants to take responsibility for delivery into its own hands, though this has not been officially confirmed.
Now Harry and Meghan appear to have backed the campaign against Spotify amid a drop in its market value over three days from January 26 to January 28 during the controversy.
The Sussexes' intervention came after 270 doctors, scientists and other experts wrote an open letter to Spotify complaining about Rogan's stance and referencing a December episode featuring controversial virologist Robert Malone.
Neil Young, Joni Mitchell, and Nils Lofgren also axed their Spotify listings in protest at Rogan's stance on the vaccine.
In a statement released to Newsweek, an Archewell spokesperson said: "Last April, our co-founders began expressing concerns to our partners at Spotify about the all too real consequences of COVID-19 misinformation on its platform.
"We have continued to express our concerns to Spotify to ensure changes to its platform are made to help address this public health crisis.
"We look to Spotify to meet this moment and are committed to continuing our work together as it does."
The collective action led to chief executive Daniel Ek announcing new measures, including a content advisory which will be added to COVID-19 discussions.
He said in a statement on the Spotify website: "Based on the feedback over the last several weeks, it's become clear to me that we have an obligation to do more to provide balance and access to widely-accepted information from the medical and scientific communities guiding us through this unprecedented time. These issues are incredibly complex."
He said "we've heard you" and added "especially those from the medical and scientific communities."
Rogan responded to the controversy with an Instagram video in which he apologized to Spotify for the backlash against them.
He told followers: "My pledge to you is I will do my best to try to balance out these more controversial view points with other people's perspectives so we can maybe find a better point of view.
"I don't want to just show the contrary opinion to what the narrative is. I want to show all kinds of opinions so we can all figure out what's going on.
"If I p****d you off I'm sorry, and if you enjoy the podcast thank you."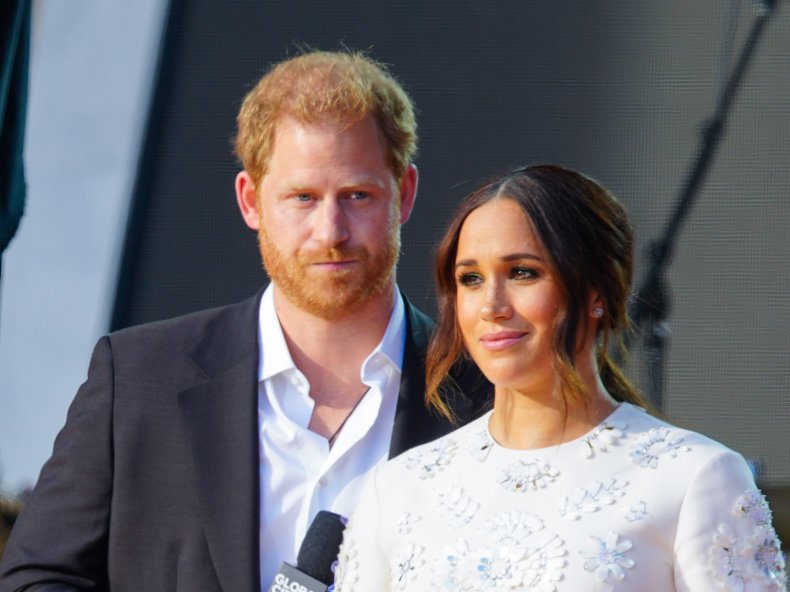 Update 1/31/22, 7:56 a.m. ET: This article was updated to include information regarding Joe Rogan's Instagram video.