Kim Kardashian and Pete Davidson's Romance Prompts Mass Confusion
Kim Kardashian and Pete Davidson appear to have confirmed their relationship after being photographed holding hands again.
The reality TV star, 41, and Saturday Night Live comedian, 28, first sparked dating rumors at Halloween when they were seen holding hands on a rollercoaster. Despite an avalanche of jokes and memes on social media, neither confirmed or denied the potential romance.
On Thursday, however, Davidson posted a photo showing him and Kardashian wearing matching outfits to a party on Instagram.
MailOnline has published new photos of the pair holding hands, taken in California on Wednesday. Sources have also told E! News that they are officially dating after working together on SNL when Kardashian hosted the show last month.
Newsweek has reached out to both parties for comment.
As the new photos circulate on social media on Friday morning, fans and pop culture lovers are reveling in the new celebrity couple, with many sharing their confusion at the unexpected love match.
"Why does Kim Kardashian and Pete Davidson dating feels like a glitch in the actual reality," read one tweet.
Another wrote: "i want to know what kim kardashian and pete davidson talk about."
One social media user shared the Paul Rudd disbelief meme, with the caption: "All of us finding out Kim Kardashian and Pete Davidson are actually dating."
"Kim Kardashian and Pete Davidson being together feels like a fever dream," said one.
Davidson has had a number of high-profile romances in recent years, prompting one fan to joke: "Pete Davidson is gonna date Queen Elizabeth next."
The comedian was briefly engaged to Ariana Grande, and has also dated Kate Beckinsale, Kaia Gerber and Bridgerton breakout star Phoebe Dynevor. Kardashian has not been romantically linked with anyone since her divorce from Kanye West earlier this year.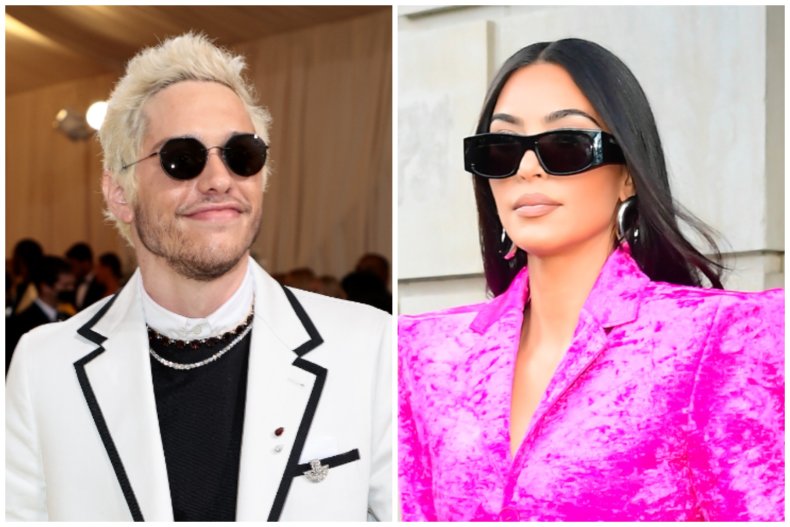 On Thursday, Kardashian was one of a number of celebrities to call for clemency for Julius Jones, who had been sentenced to death in Oklahoma.
Kardashian wrote on Twitter: "Julius, his family and everyone on his team are still hopeful [Oklahoma Governor Kevin] Stitt will do the right thing. Today Julius' family and close friends received invites to his execution. I can't even imagine how they all must be feeling right now."
She went on: "This is the cold machinery of the Death Penalty in America. In just over two [days], an innocent man could be put to death. My heart breaks for Julius and so many others who have suffered from such tragic miscarriage of justice."
Later on Thursday, Governor Stitt announced that he would commute Jones' sentence. Reacting to the news, Kardashian tweeted: "I'm so grateful to everyone who used their voice and helped to save Julius's life today."