Kim Kardashian Reveals Space Talks With Jeff Bezos: 'Can It Blow Up?'
Kim Kardashian has shared her fears over Pete Davidson's space flight, revealing that Jeff Bezos himself assuaged her concerns.
In the latest episode of The Kardashians, the reality TV star was in Milan for fashion week earlier this year and still dating the Saturday Night Live comedian, who at the time, made headlines for his invitation on the Amazon founder's Blue Origin space flight.
However, in the episode, Kardashian discusses her memory of the ill-fated 1986 Challenger mission and how that influenced her fears about Davidson jetting into space in a rocket.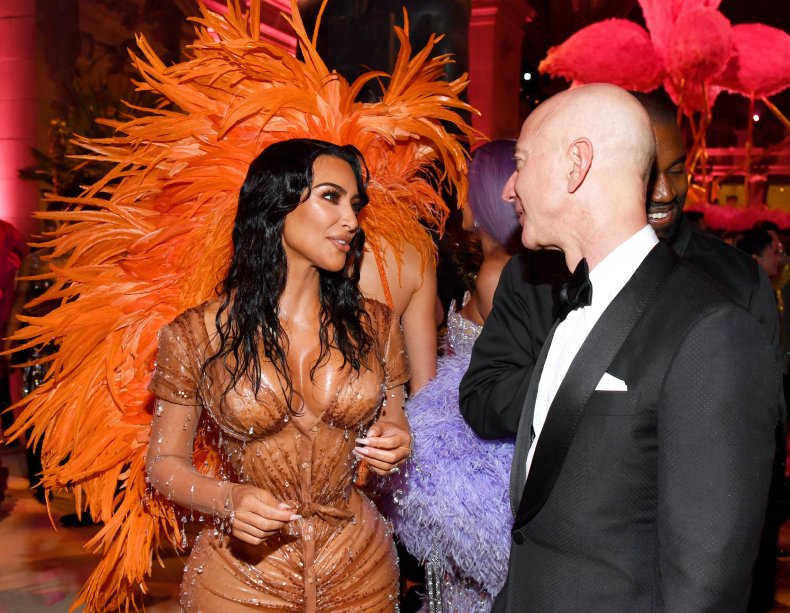 "I remember sitting in my kitchen with my dad, with my sisters, and the teacher was on that rocket ship in the '80s, and it exploded," she says, referencing teacher Christa McAuliffe, who died in the explosion.
The Challenger mission exploded shortly after its launch from Cape Canaveral, Florida, and claimed the lives of all seven astronauts.
"I remember watching that, so I remember what that felt like and my parents crying. You hear all these other spaceships crash, and it's really scary. I understand the greater goal for our planet, but I'm like, 'Can it blow up?'"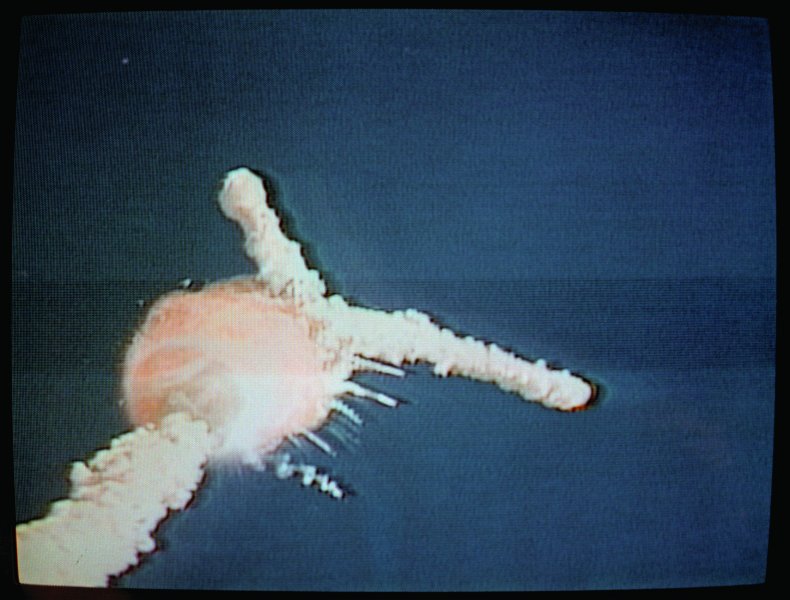 Kardashian admitted that she spoke to Bezos about this and her reassured her that Davidson would be fine, and she said that she herself would consider going if she wasn't a mom.
"After talking to Bezos about it and hearing how safe it is and all the testing and everything they do, I felt comfortable with him going. I was like, 'OK, if I didn't have four kids, I would absolutely go,'" she said.
Sadly, the space flight and the Kardashian and Davidson's relationship are both no more; the couple parted ways in August, reportedly due to their conflicting schedules. They dated for nine months in total.
The unlikely pair struck up a romance after the reality TV star hosted Saturday Night Live back in October 2021.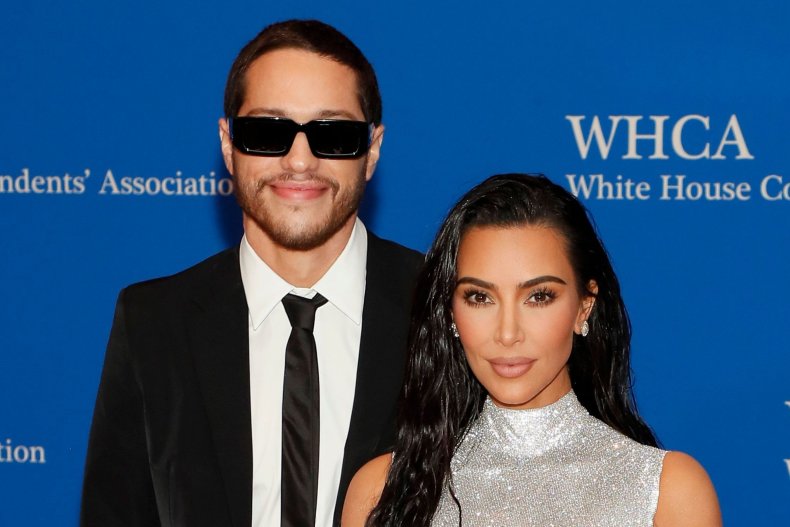 Davidson was later taken off the flight list for unknown reasons and replaced by Gary Lai, Blue Origin's chief architect. That decision wasn't explored in the episode, which also gave a glimpse of Kardashian and Davidson's short-lived romance.
"Pete has the best heart. I feel like people, they have this idea of him that he dates all these hot girls, and he does, but he's just like the sweetest, most thoughtful person," Kardashian told viewers.
"I'm here in Milan and thinking about him so I just want to pick up a little thoughtful gift."