Kim Kardashian West Takes On 'Wall Street Journal' Over Armenian Genocide Ad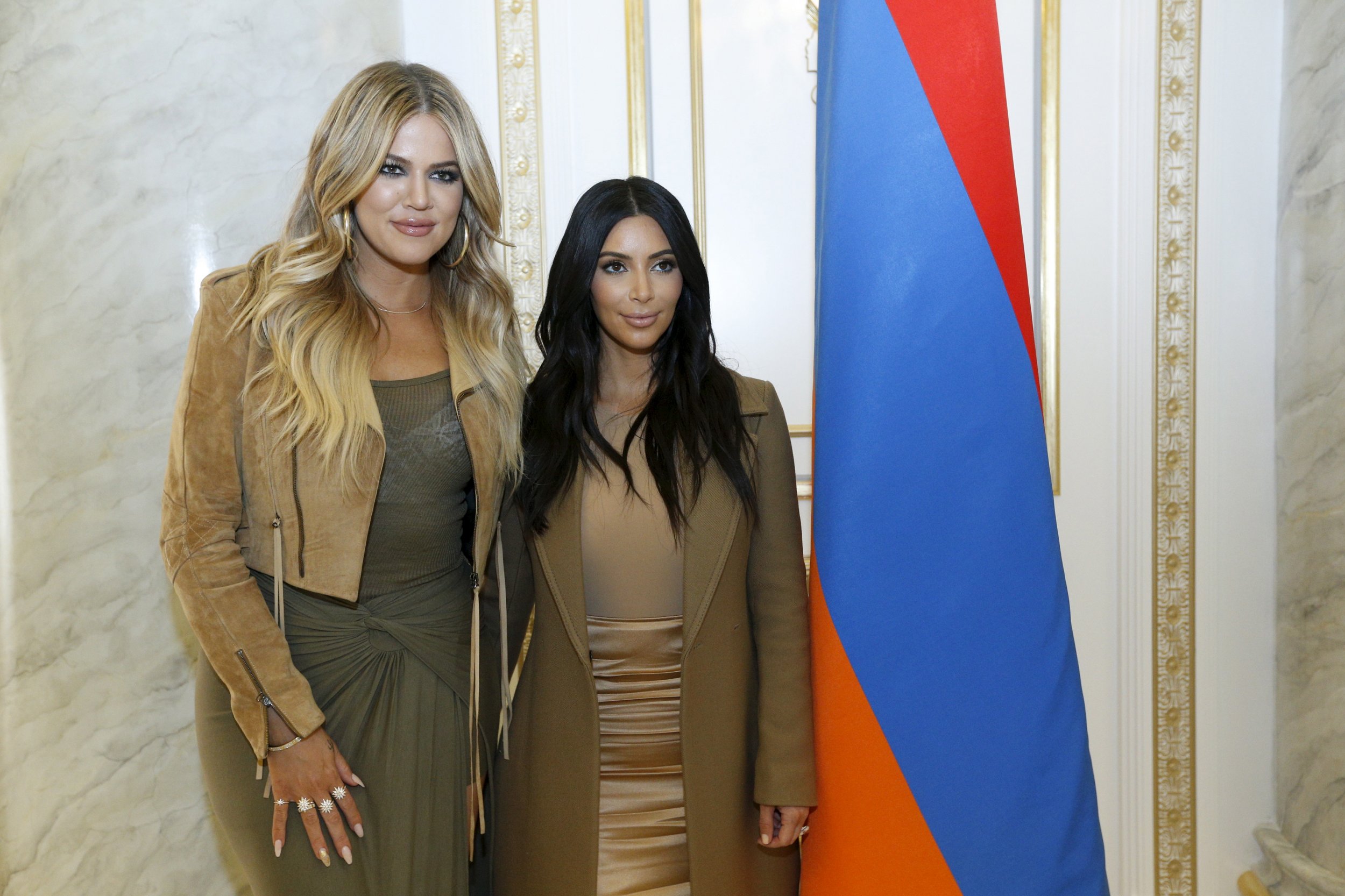 Reality TV star Kim Kardashian West has taken on The Wall Street Journal for publishing an advertisement that denied the Armenian genocide.
The anniversary of the deaths of around 1.5 million Armenians in 1915 was marked by both Armenia and Turkey last Sunday. Armenians living in what were territories governed by the Ottoman Empire were killed by the Sultan's forces.
However, vast disagreements between countries remain as to how many were killed and what the reasons for that were. Turkey has claimed the clashes were largely between Ottoman forces and Armenian groups seeking independence, while Armenia has campaigned for decades to have the event recognized as a genocide.
An ad printed by the The Wall Street Journal last week in the lead up to the anniversary caused controversy for advocating the position denying that a genocide took place.
Kardashian West, who is of Armenian descent and is one of the most high-profile celebrities to push for the recognition of the Armenian Genocide, responded to the advertisement on her blog.
"Money talks, and right now it's talking shit," Kardashian West wrote, adding that she considers The Wall Street Journal's decision to run the ad "reckless, upsetting and dangerous." She also accused the paper of trying to "profit from genocide."
Kardashian West dismissed the paper's defense of allowing many viewpoints to express their positions by writing "that's not publishing a 'provocative viewpoint,' that's spreading lies." She added: "If this had been an ad denying the Holocaust, or pushing some 9/11 conspiracy theory, would it have made it to print?"
Turkey has repeatedly dismissed comparisons between the Holocaust and the Armenian Genocide. Kardashian West visited Armenia in a much publicized trip in 2015 to mark the 100-year anniversary of the Armenian Genocide, while this year George Clooney made the trip to Yerevan to present the humanitarian Aurora prize, after which he layed flowers on the genocide memorial.