A snippet of Kim Kardashian's video in which she gave viewers a glimpse into her office space made its way over to another TikTok account where it went viral for pointing out how "uncomfortable" her seats looked.
Kardashian posted a video on her TikTok account that amassed more than 150,000 views giving a look at her new skincare line, SKKN BY KIM, and what went into the creative process for the brand. At the end of her video, Kardashian showed off her office space, which included the chairs in front of and behind her desk.
TikTok user @kardashianicon re-shared that segment of Kardashian's video on their own account where the clip was viewed more than 700,000 times. They suggested the chairs looked "uncomfortable," which sparked a wave of commenters agreeing with the sentiment.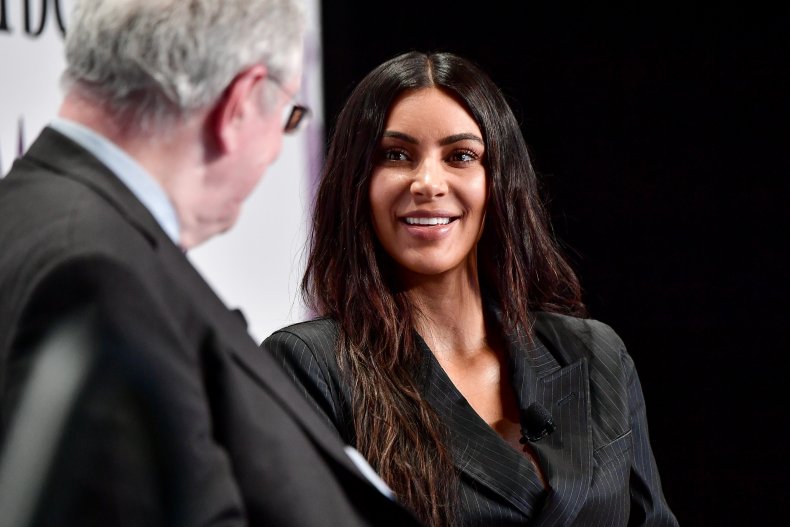 This is not the first time Kardashian's decor attracted attention.
In April 2019, Kardashian participated in Vogue's popular "73 Questions" series, which included a look inside her home.
The tour left viewers so mystified over the sinks in her house that she shared an Instagram story showing how they worked.
Elle reported that there was a "slight gradient" on the countertop that led to a drain.
Now, Kardashian's chairs are the latest pieces of furniture that have left viewers stunned.
"I think I just found the most uncomfortable looking chairs ever," read the text over the video.
As Kardashian panned around her office, two small triangular seats were placed in front of her desk. Behind her desk was a wide wooden chair with a low back.
She showed off the rest of the office space, which featured a couch and two other chairs.
"This is just a glimpse inside of my daily office life," Kardashian said before concluding her video.
In addition to @kardashianicon, other TikTok users shared their thoughts about the office.
"Me wondering how people sit on those chairs," a viewer wrote.
"I would rather sit on the ground," another declared.
Some implied that the office may not be used frequently.
"OK guys but what about her own chair? That's the proof she doesn't spend more than an hour sitting there," one commented.
However, one suggested that people meeting with Kardashian will want to "get down to business" to avoid sitting in the chairs for very long.
"Me thinking about how even more messed up my back would be if I had to sit on that wooden chair for 8 hours," a viewer wrote.
Kardashian previously gave viewers a look inside her home in another viral interview with Vogue amid news surrounding her ex-husband, musician Kanye West.
On top of insight into her dwelling spaces, Kardashian has also shared some information about her ongoing relationship with comedian Pete Davidson.
Kim Kardashian isn't the only one giving fans a behind-the-scenes look into her life. Her sister, Kylie Jenner, shared a now-viral TikTok of her with her family using a filter that distorts the face.