Kim Potter, the former Minnesota police officer who fatally shot Daunte Wright last year during a traffic stop, has been sentenced to two years in prison.
Her sentence was issued Friday after Potter was found guilty of both first-degree and second-degree manslaughter by a jury last December. She will spend two-thirds of that sentence in prison, after which she will spend one-third on supervised probation. She also gets credit for time served - 58 days.
"The evidence is undisputed that officer Potter never intended to use her firearm," said Judge Regina Chu during the sentencing. Because of this, she claimed that the ultimate sentence should be a "downward departure from the [manslaughter sentencing] guidelines."
Chu also acknowledged that many might not agree with her decision. However, she maintained that the sentence seemed appropriate given the facts presented to her.
"I recognize there will be those who disagree with the sentence that I granted a significant downward departure does not in any way diminish Daunte Wright's life," Chu said. "His life mattered."
Potter was also ordered to pay a $1,000 fine.
Potter, a white officer, shot and killed Wright, a 20-year-old Black man, on April 11 last year after mistakenly drawing her Glock pistol instead of her Taser. She addressed Wright's family before the sentence was given and apologized.
"To the family of Daunte Wright," said Potter, "I am so sorry that I brought the death of your son, father, brother, uncle, grandson, nephew, and the rest of your family to your home. I understand a mother's love, and I'm sorry I broke your heart. My heart is broken for all of you."
Potter directly addressing Wright's name could be a response to what his mother, Katie Wright, had said earlier in the hearing.
Speaking at the sentencing hearing, Wright's mother said: "As if killing him wasn't enough to dehumanize him, she never once said his name, and for that I'll never be able to forgive [her]."
She ended her emotional speech saying: "I will continue to fight in your name until driving while Black is not a death sentence. I'm proud to be your mom and I love you Daunte"
Earlier this week, the prosecution filed a sentencing memorandum requesting Potter receive a sentence of seven years and two months in prison.
"The degree of Defendant Potter's recklessness in handling her firearm and causing Daunte Wright's death cannot be excused or even minimized," the document read.
Wright was pulled over by police in the Minneapolis suburb of Brooklyn Center over expired license plates and an air-freshener hanging from his rear view mirror. It was then learnt that there was a warrant out for his arrest.
As officers tried to detain Wright and he tried to get back into his vehicle, Potter repeatedly yelled "Taser!" before shooting him once at close range with her Glock handgun.
Body camera and dashcam footage released after the shooting revealed the moment Potter shot Wright. Realizing her fatal mistake, Potter can be seen crying and saying: "I grabbed the wrong f***ing gun, I shot him. I'm going to go to prison."
Throughout the case, Potter's defense attorneys pushed for a reduced sentence, pointing to her lack of criminal history and expressed remorse as justifiable cause for reduction. They also argued that the situation was escalated by Wright attempting to avoid detention.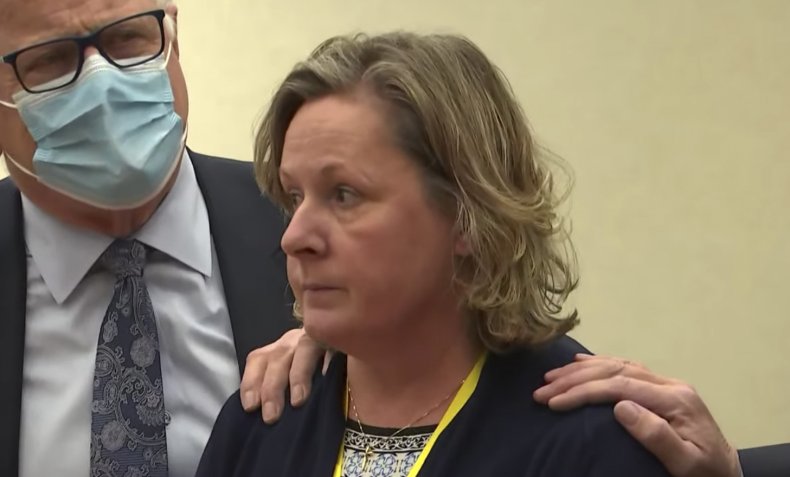 Wright's attorneys dismissed those claims and accused Potter's defense of attempting to blame Wright for his own death. They added that the situation was needlessly escalated by Potter when the situation was under control, and the resulting mismanagement resulted in his death.
Questions have also been raised about the likelihood of an officer mistaking a Taser for a handgun.
There are similarities between the two as both have a pistol grip, but there are significant differences in weight, color, and weapon handling that are key indicators in knowing which weapon is being used.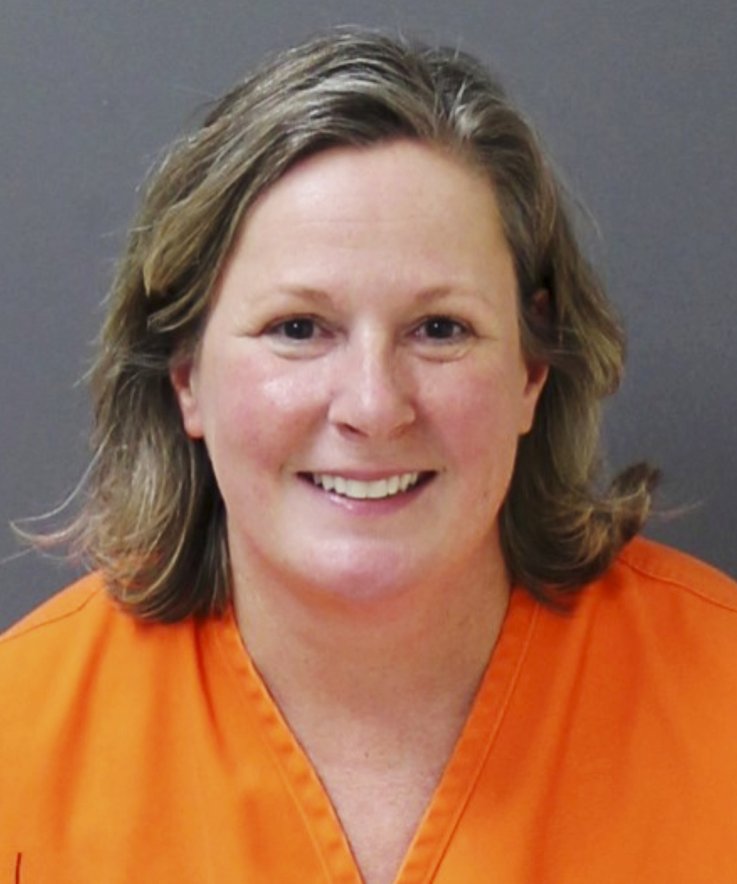 This inmate photo provided by the Minnesota Department of Corrections on Thursday, Dec. 23, 2021, shows former Brooklyn Center Police Officer Kim Potter. Potter was convicted on Thursday of two manslaughter charges in the killing of Daunte Wright, a Black motorist she shot during a traffic stop after she said she confused her gun for her Taser.
Minnesota Department of Corrections/AP Photo
However, there is no universal standard in how Tasers should be used and carried. Police departments across states have differing regulations, with some prohibiting Tasers and handguns from being carried on the same side, while others stating that Tasers must always be carried on the side of an officer's weak hand in order to avoid confusion.
Video footage of the incident was a key piece of evidence in the case.
According to experts, the video footage reflected failings in training and professional standards, and such use of force was unjustified in the given circumstances.
Gerald Takano, an expert in use of force and police training, told CNN: "It was catastrophic in a couple ways. Weapons confusion is a single catastrophic incident. The accumulation of small errors is catastrophic in totality. Both occurred in the same instance."
The need for the Taser's use was also called into question by the prosecution and Takano alike, who deemed the use of force to be unnecessarily excessive as Wright was not carrying out any assaultive behavior at the time of his arrest.
Potter was convicted in the very same court house where former Minneapolis police officer Derek Chauvin was found guilty of the murder of George Floyd in May 2020.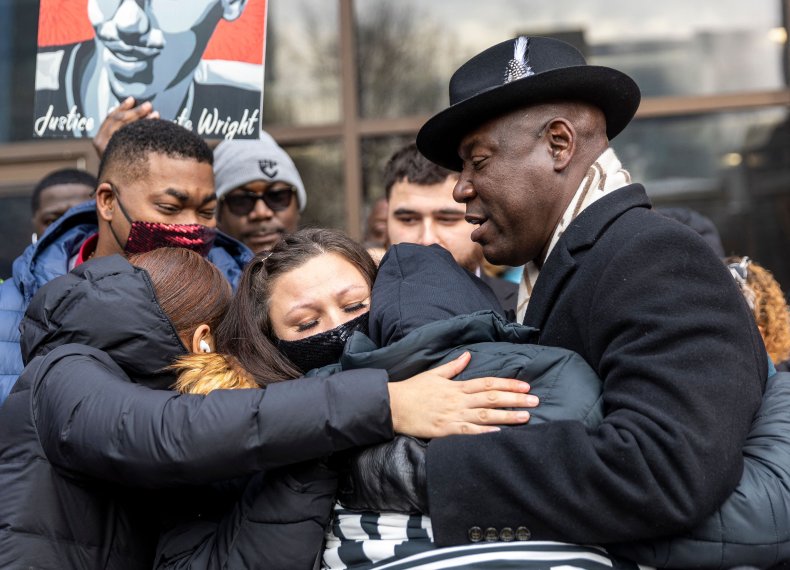 Floyd's murder sparked huge protests and a greater demand for justice in the numerous cases of racialised police brutality across the state of Minnesota, as well as the U.S. and across the globe.
The death of Wright in the midst of Chauvin's trial further heightened tensions and prompted protests in Brooklyn Center, where protestors highlighted the need for justice.
Update 2/18/2022 at 12:18 p.m. EST: This story has been updated with additional quotes from Kim Potter and Judge Regina Chu.