Kim Wall Submarine Murder Trial Update: Expert Contradicts Inventor Peter Madsen's Story
A naval officer has seemingly torpedoed Danish inventor Peter Madsen's story about how Kim Wall died aboard his submarine last summer.
Madsen, 47, is accused of killing the Swedish journalist while she was touring his homemade sub and interviewing him for an article, and is currently on trial for murder in Copenhagen. He claims that Wall, 30, whose body was found dismembered, died of carbon monoxide poisoning from breathing in exhaust fumes before he cut up her body out of panic.
Lieutenant Commander Ditte Dyreborg from the Danish Navy testified in court that the tale didn't add up, according to Reuters.
"We have not been able to detect CO2 in the submarine," Dyreborg said, according to Reuters. "And the experience from military submarines is that it wouldn't pose a significant risk."
Madsen has claimed that a defect in the submarine caused the exhaust gases to enter the enclosed space, while a faulty hatch locked Wall inside as he was on the deck. Dyreborg refuted that the submarine would have created enough gas to kill the journalist, Reuters said.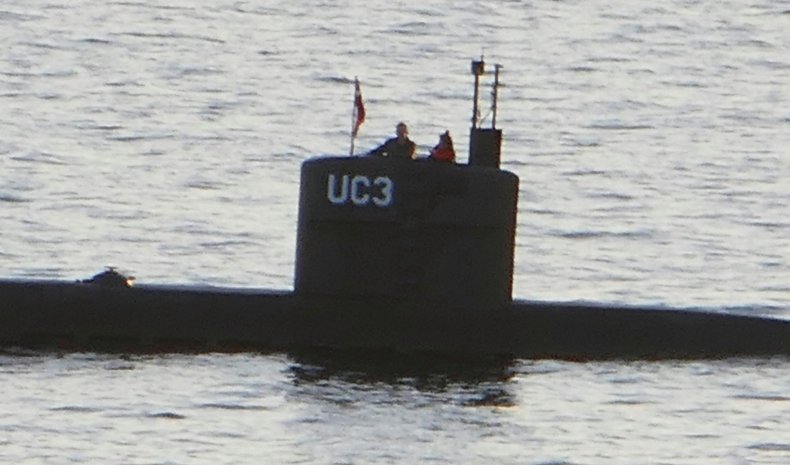 Madsen's story about what happened to Wall has changed since the investigation began in August. He previously told authorities that she died when a hatch on the submarine accidentally hit her in the head, and he cut up and disposed of her body.
At the very beginning of the investigation, Madsen claimed that following their meeting, he had dropped Wall off safely on land.
His roughly 50-foot vessel sank soon afterward near Dragør Harbor in Copenhagen, where a few miles of water separate the Danish city from Malmö, Sweden.
Prosecutors contend that Wall died from strangulation or from her throat being cut, after Madsen first tortured her.
Authorities found her dismembered torso later on, then her head and legs, as well as blood in the submarine and videos of women being strangled and decapitated on Madsen's computer. They found stab wounds, many on her genitals, suggesting a possible sexual motive.
In addition to murder, the suspect has been charged with dismembering Wall and indecently handling her corpse.