'Kim's Convenience' on Netflix: Why There Won't Be a Season 6
Kim's Convenience's future looked set in spring 2020 when the show was renewed for both Season 5 and 6 at once. However, that decision by Canadian broadcaster CBC was reversed in March 2021, when it was announced the show was ending after Season 5.
With that season now streaming on Netflix in the U.S., plenty of viewers will be wondering exactly why the show has been canceled early.
Why there won't be a Season 6 of Kim's Convenience
The reason why the show's renewal was reversed was a change of personnel in the series. This was revealed in a statement from the show's executive producers to Deadline which read: "Authenticity of storytelling is at the center of the success of Kim's Convenience.
"At the end of production on Season 5, our two co-creators confirmed they were moving on to other projects. Given their departure from the series, we have come to the difficult conclusion that we cannot deliver another season of the same heart and quality that has made the show so special."
Those two creators are Ins Choi and Kevin White. The project the latter has moved on to is Strays, a Kim's Convenience spin-off that sees Shannon Ross (played by Nicole Power) moving into a new career in Hamilton, Ontario. Choi's next project, however, has not been announced yet.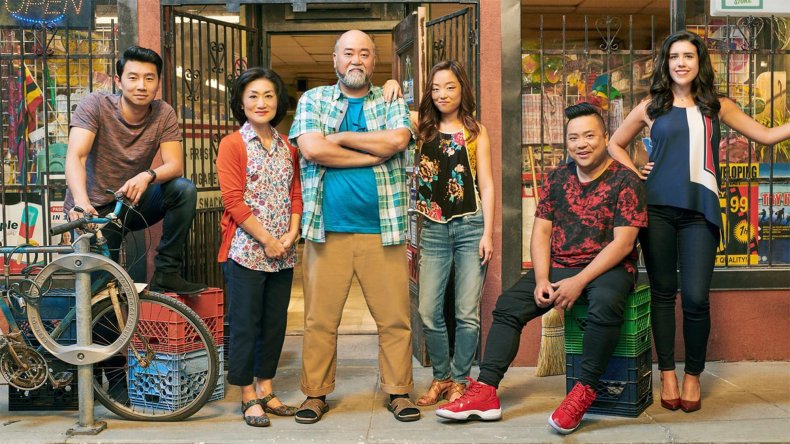 After the show was canceled, there were signs that more was going on behind the scenes than the statement seemed to imply. This was hinted at by show star (and star of the upcoming Shang-Chi and the Ten Rings) Simu Liu, who wrote on Instagram: "For reasons that I'm sure we will get into someday, we must prematurely bid farewell to Kim's Convenience."
Appa actor Paul Sun-Hyung Lee said in an Instagram video, "I'm not happy with the way this all ended ... Life is complicated. There's no easy answers for why the show isn't going ... and I'm not going to get into any of that right now."
In a Globe and Mail article, show producer said: "From the start of Season 5, Ins wasn't sure he wanted to go beyond that. There was kind of a hope that he would continue. But after he finished Season 5, he came to me and he said, 'Look, I'm dry. I've got nothing more to give this.'"
He added: "At the end of the day, I just made the tough call that, without Ins, there is no show...Even if there was another Korean comedy showrunner who's Canadian that you could plug in there, I'm not sure it's fungible."
While one Korean-Canadian show is ending on CBC, another is soon to take its place. Kimchee actor Andrew Phung will star this fall in Run the Burbs, a show in which he plays a stay-at-home dad. Whether this show will join Kim's Convenience on Netflix, however, has not been announced.
Kim's Convenience Seasons 1 to 5 are streaming now on Netflix.