King Charles' Colonialism 'Sorrow' Is 'Empty' Without Apology, Reparations
King Charles III told dignitaries during his first state banquet as Britain's monarch that elements of British history "provoke profound sorrow"—but "his words fall short," an author has told Newsweek.
Charles hosted South African President Cyril Ramaphosa at Buckingham Palace on November 22, during the first state visit to Britain since Queen Elizabeth II died in September.
Camilla, the Queen Consort, Prince William and Kate Middleton were among those to accompany him and the Princess of Wales triggered headlines with her Cambridge Lover's Knot Tiara and cape dress.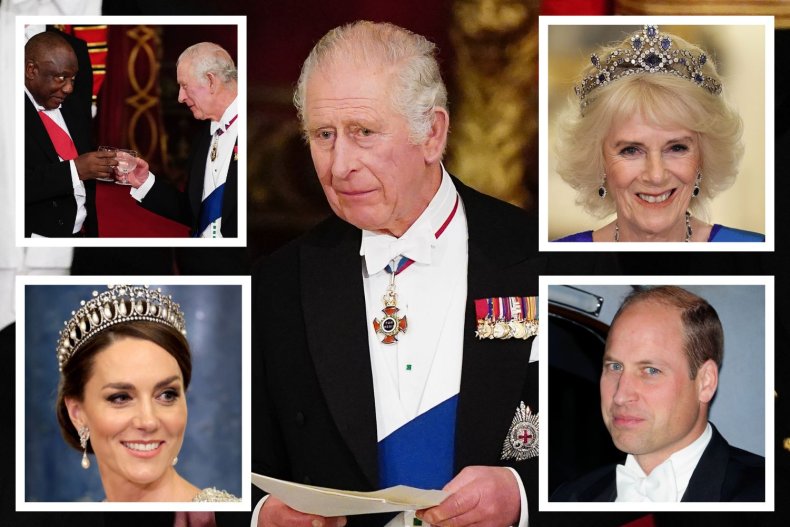 The new king, however, had politics and history on his mind as he used his speech to address Britain's colonial history, specifically in its relationship with South Africa.
This was not the first time he has expressed regret for the actions of the British Empire, though, and as with past comments, he stopped short of an apology.
Charles said: "These are examples of our crucial modern relationship. Of course, that relationship goes back centuries. While there are elements of that history which provoke profound sorrow, it is essential that we seek to understand them.
"As I said to Commonwealth leaders earlier this year, we must acknowledge the wrongs which have shaped our past if we are to unlock the power of our common future.
"Today, the links between our countries run deep, with extensive family, professional and cultural ties."
Shola Mos-Shogbamimu, author of This is Why I Resist, told Newsweek: "King Charles is deliberately not doing the most important and powerful thing that he can do which is to quite frankly apologize.
"You cannot acknowledge the wrongs of the past which were caused by the British monarchy without apologizing and then taking the necessary steps for reconciliation.
"To say that you acknowledge that wrongs were done while refusing to apologize and take responsibility means that you do not want to take accountability. It means that not only do his words fall short, they are empty. Apologize and then act on real reconciliation, which will mean reparations."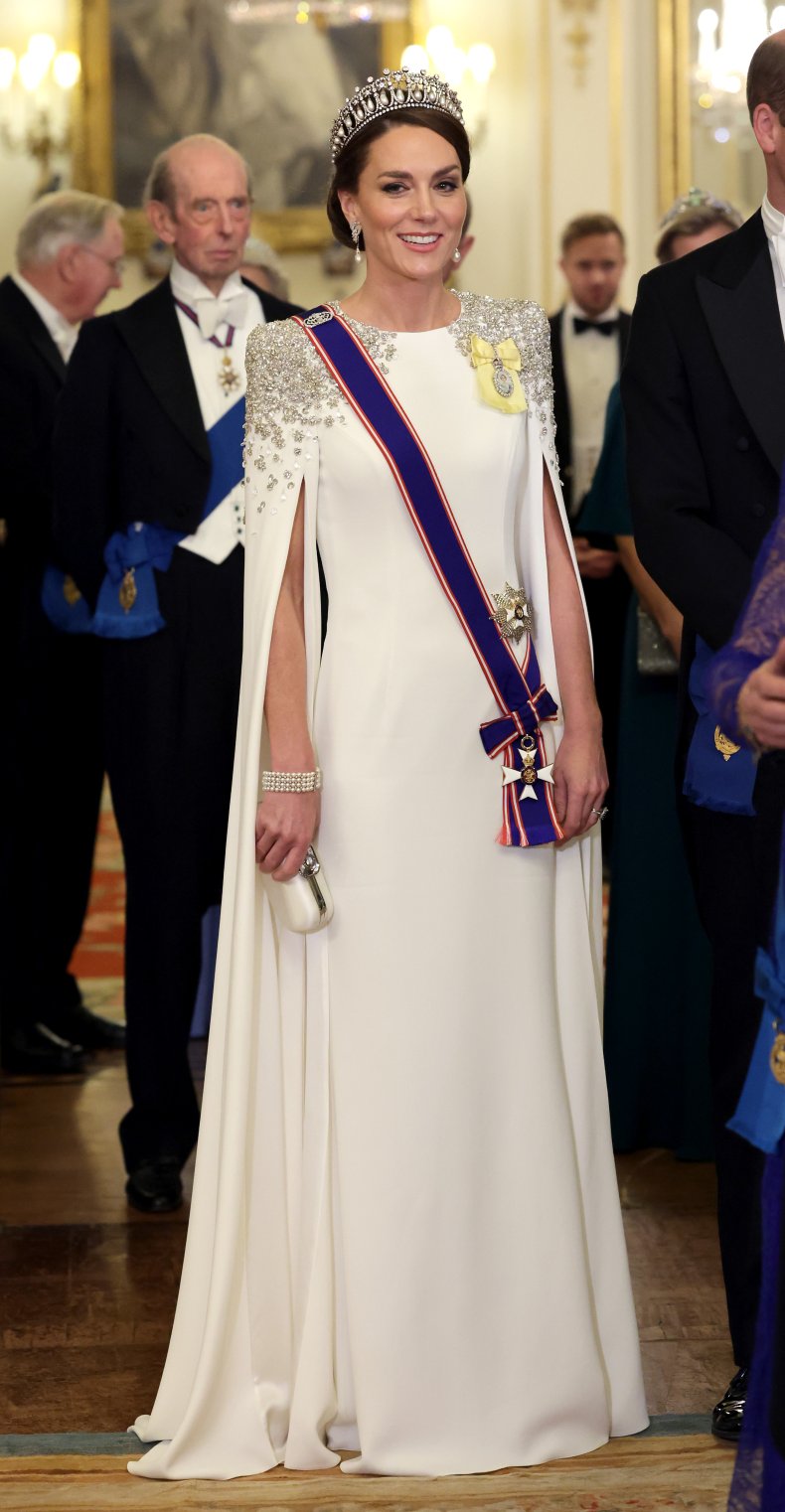 The royal family has been under pressure to apologize over Britain's role in slavery, including during a recent visit by Prince William and Kate to the Caribbean in celebration of Queen Elizabeth II's Platinum Jubilee.
The couple were met by protests in Jamaica and told face-to-face by Prime Minister Andrew Holness that the country, which counts the British Monarch as head of state, wanted greater independence.
Holness said: "There are issues here, which are, as you would know, unresolved. But your presence gives an opportunity for those issues to be placed in context, put front and center, and to be addressed."
"And we're moving on," he said. "And we intend to attain, in short order, our development goals and fulfill our true ambitions and destiny as an independent, developed, prosperous country."
Since becoming king there have been signs that Charles wants to reach out to countries in Africa. Sophie, the Countess of Wessex, for example became the first royal family member to visit the Democratic Republic of Congo in October.
While he was still a prince, Charles also made a case for having helped communities of color, including through his charity The Prince's Trust, during a guest editorship of The Voice, which describes itself online as "the only British national black newspaper" in the U.K.
He said: "You have welcomed me into your communities with wonderful enthusiasm and I am grateful that you have always been candid with me about the issues you continually face and how I might help."
However, if the royal family want to address the public association between Monarchy and Empire than Mos-Shogbamimu's comments suggest they may need to go further if they are to silence their critics.
Do you have a question about King Charles III, William and Kate, Meghan and Harry or their family that you would like our experienced royal correspondents to answer? Email royals@newsweek.com. We'd love to hear from you.