King Charles Loses Temper With Queen Camilla In Old Clip: 'We Need To Go!'
A video of King Charles III losing his temper with Queen Camilla on a royal visit last December has gone viral on YouTube, with views exceeding 1.3 million and over 2,000 comments.
The king and queen were visiting the Welsh city of Wrexham on December 9, where they met with Hollywood actors Ryan Reynolds and Rob McElhenney, who became co-owners of soccer club Wrexham A.F.C. in 2020.
On a walkabout after touring the club, Charles and Camilla met with members of the public. The king was seen to get visibly frustrated with his wife of 17 years, who was taking longer with the crowds than was scheduled for.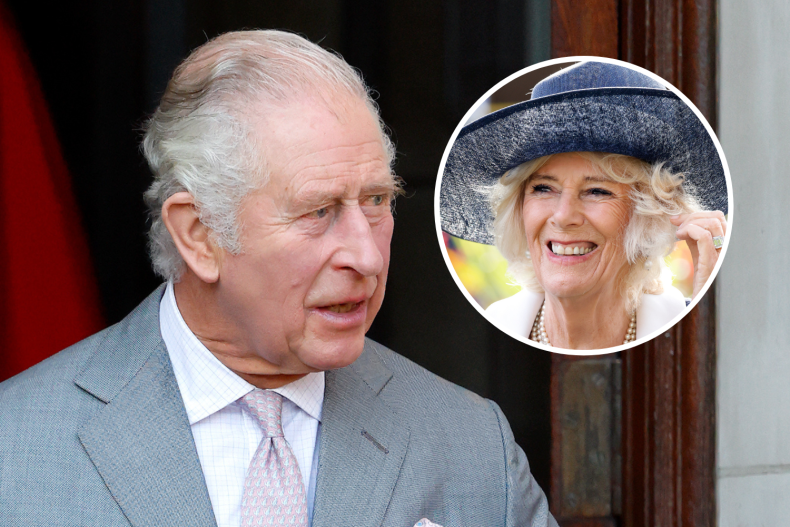 "Can we try and get her back again?" the new monarch was heard complaining to aides in the viral clip uploaded by the @royalchannel on YouTube.
"Please. We need to go! I was trying to wait for her. But she goes on!"
The display of irritation comes after Charles lost his temper on two high profile occasions soon after he acceded to the throne following the death of Queen Elizabeth II in September 2022—both over fountain pens.
At his accession council, where he was officially proclaimed king at St. James's Palace in London, the new sovereign made an angry outburst when signing proclamations because a tray of pens was placed in his way on the small table. He gestured for an aide to remove them, only for Prince William to quickly request one of them when his turn came to add his signature.
Two days later on a visit to Hillsborough Castle, the monarch's official residence in Northern Ireland, Charles exploded when the pen he was using to sign the visitors book leaked over his hands.
"Oh God, I hate this pen!" he was filmed telling aides. "Can't bear this bloody thing! [...] [It's] what they do every stinking time."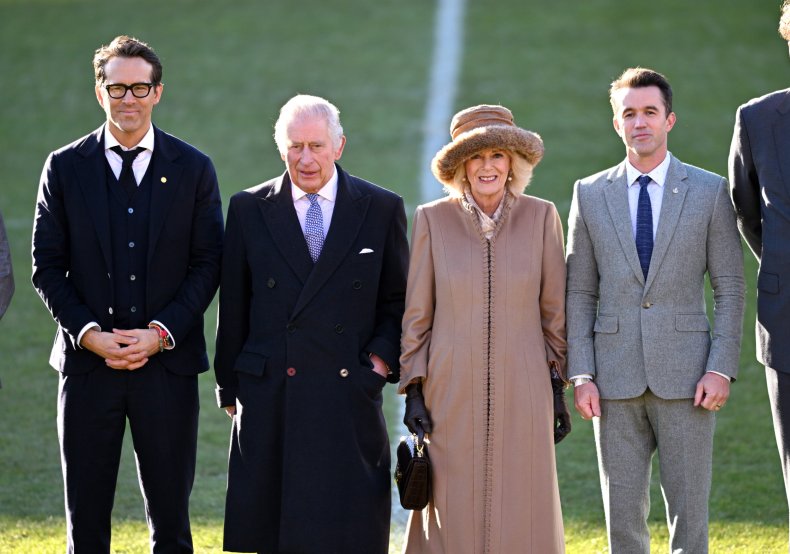 Charles' expectations of punctuality from his wife were referenced by royal author and former editor of Vanity Fair, Tina Brown in her 2022 book The Palace Papers, claiming that the royal's regimented schedule caused Camilla to have empathy for Princess Diana.
"The prince's routine was relentless," Brown wrote of Camilla's early life as a working royal, following her marriage to Charles in 2005.
"Punctuality had never been Camilla's strong suit, but Charles expected her to be ready for engagements at his own regimented pace. When she asked where they were going, he would snap: 'Haven't you read the brief?'"
According to Brown: "One of [Camilla's] friends at that time told me that she had even started to feel some empathy with Diana's manifold discontents."
Camilla recently made headlines as a central figure of criticism in her step-son, Prince Harry's, explosive memoir Spare.
The prince described pleading with his father not to marry Camilla after she was labeled by Princess Diana as the third person in her marriage to Charles, which ended in divorce in 1996.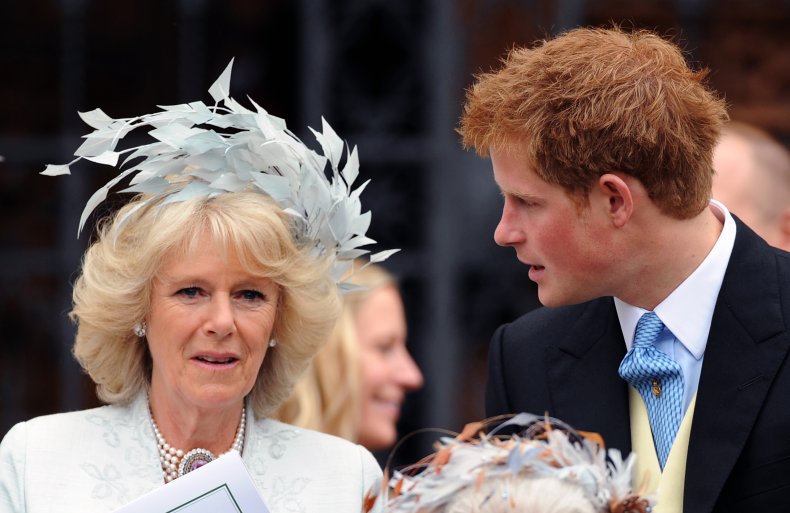 Speaking to Anderson Cooper for 60 Minutes, the prince described feeling as though his step-mother had sacrificed him on her "PR altar" by feeding negative stories about him to the press to bolster her own public image. When asked why she would do this, Harry responded: "She was the villain. She was the third person in their [Charles and Diana's] marriage. She needed to rehabilitate her image."
Buckingham Palace, which issues official communications on behalf of the wider royal family but principally Charles and Camilla, has declined to comment on Harry's book or the claims made within it.
James Crawford-Smith is Newsweek's royal reporter based in London. You can find him on Twitter at @jrcrawfordsmith and read his stories on Newsweek's The Royals Facebook page.
Do you have a question about King Charles III, William and Kate, Meghan and Harry, or their family that you would like our experienced royal correspondents to answer? Email royals@newsweek.com. We'd love to hear from you.