Kink Festival Ignites Concerns of Potential Monkeypox Spread
A famed San Francisco fetish festival is raising alarms as the monkeypox outbreak continues to spread, especially among LGBTQ communities.
The Up Your Alley Fair often referred to simply as "Dore Alley Fair," is an annual festival held on the last Sunday of July in San Francisco. First held in 1985, it is today one of the most prominent BDSM fetish and leather subculture festivals in the world. In contrast to the Folsom Street Fair, the world's largest festival concerning the same fetishes, the Dore Alley Fair is notably skewed more toward gay men.
This year's festival is generating concern, however, due to the ongoing spread of the monkeypox virus, KRON 4 News reported. This is due to the fact that the virus has predominantly affected gay and bisexual men, who make up the bulk of the festival's thousands of attendees.
Speaking with KRON 4, Dr. Peter Chin-Hong, an infectious disease expert at the University of California San Francisco, said that "the risk is not zero" of festival attendees contracting monkeypox, but that he also believed that the right precautions will make a significant difference. In particular, he urged festival-goers to avoid intimate contact with others.
"Prolonged skin-to-skin contact and possibly through sexual transmission, although skin-to-skin contact is the main thing," Chin-Hong explained. "So that's large. In terms of medium, that will be prolonged kissing through saliva, but it requires hours. Hugging by itself, giving a high five, shaking somebody's hand is not going result in transmission."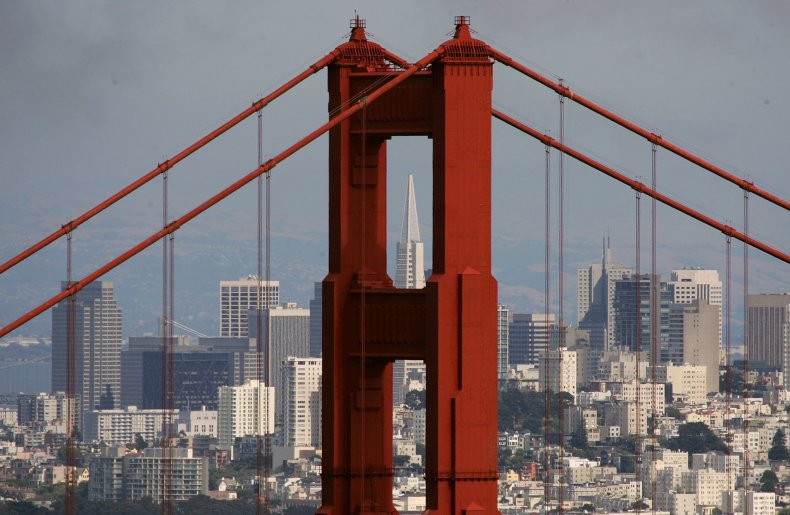 While predominant there, Chin-Hong stressed that the virus is not confined to the LGBTQ community and can spread to anyone. He also said that the festivals themselves are less of an issue with monkeypox, with the real problem being the activities people engage in afterward.
"I expect a lot of activity next week in terms of alerts," he said.
On Thursday, San Francisco became the first major U.S. city to declare a local emergency over monkeypox. The alert is effective as of Monday, with the city's Department of Public Health stating that it will help "speed up and streamline" its response to the virus. As of Thursday, the city had seen over 250 confirmed cases of the virus.
"San Francisco showed during COVID that early action is essential for protecting public health," Mayor London N. Breed." We know that this virus impacts everyone equally—but we also know that those in our LGBTQ community are at greater risk right now."
Newsweek reached out to the San Francisco Department of Public Health for comment.