Woman's Kiss to Inmate Led to Fatal Drug Overdose, Officials Say
A woman is facing murder charges after passing drugs to an inmate by kissing him which eventually resulted in a fatal overdose.
The Tennessee Department of Corrections said in a press release on Wednesday that a woman identified as Rachal Dollard was taken into custody this weekend by corrections department special agents and officers with the Dickson County Sheriff's Department.
The arrest and charges filed against Dollard come several months after the initial incident involving the kiss, which occurred in February, the Tennessee Department of Corrections said.
According to the press release, in February, Dollard was seen by guards at the Turney Center Industrial Complex sharing a kiss with an inmate identified as Joshua Brown. During their kiss, Dollard passed a "balloon pellet containing half an ounce of methamphetamine," to Brown, who eventually swallowed it, the Tennessee Department of Corrections said.
After swallowing the pellet containing the drugs, Brown later died at a local hospital from an overdose.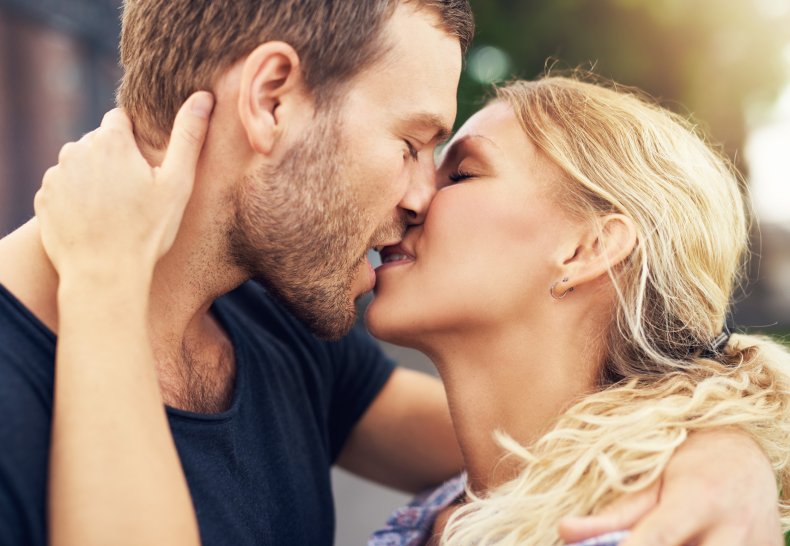 A spokesperson for the Tennessee Department of Corrections told Newsweek that Brown was 30 years old and was serving an 11-year jail sentence on drug charges. "His sentence was set to expire in 2029," the spokesperson said.
Following the arrest of Dollard, she was transported to the Hickman County jail. She is currently being held on several charges including "second-degree murder and introduction of contraband into a penal facility."
In the press release, the Tennessee Department of Corrections said that it "employs a variety of tools" to prevent drugs and other contraband from getting into jail facilities, "including pat searches of anyone entering a facility, vehicle and cell searches, and drug detection dogs." The press release also noted that officials are working to install body scanners in some jail facilities as an added prevention method.
"This incident points to the real dangers of introducing contraband into prisons and the consequences that follow," Tennessee Department of Correction's Office of Investigations and Conduct Director David Imhof said in a statement. "Our agency will pursue prosecution against any individual who threatens the safety and security of our staff, the men and women in our custody, and our facilities."
A similar incident occurred in June when a jail facility nurse in Georgia was accused of passing drugs to an inmate. According to WSB-TV in Atlanta, the jail nurse, identified as Shaneika Roberts, was seen on surveillance video footage placing an item in an inmate's pocket. A search of the inmate's jail cell eventually turned up the drugs and Roberts was charged with possession of marijuana with intent to distribute, Fox 5 Atlanta reported.
Now, law enforcement officials are firing off warnings about what they call "rainbow fentanyl," which could be attractive to kids.
"And if you actually look at it," Kelly Sloop, a pharmacist and executive director of the Need 4 Narcan organization, told Newsweek, "it does have the consistency of sidewalk chalk but it kind of looks like a taffy, saltwater taffy, and it is very appealing because it does look like candy."
And a new street drug by the name of Pyro has been linked to the death of a Colorado man.
Pyro, the street name of a new drug that is stronger than the high-risk narcotic fentanyl, is an N-pyrrolidino Etonitazene drug is a high-potency synthetic opioid that is between 1,000 and 1,500 times stronger than morphine, while fentanyl is only around 100 times stronger than morphine, local news station KKCO reported on Thursday.
And one man claims he discovered a bag of marijuana at the bottom of his food delivery from DoorDash.