BBC Confusing Kobe Bryant With LeBron James Was 'Deeply Disrespectful,' Says Lawmaker: 'They Do Not Even Look Similar'
The BBC has apologized for using footage of LeBron James during a news segment paying tribute to NBA legend Kobe Bryant following his death aged 41.
The broadcaster said "human error" was to blame for the footage of fellow Los Angeles Lakers star being broadcast on BBC One's 10 o'clock news show in the U.K on Sunday night.
Bryant, widely considered one of the greatest basketball players of all time, died in a helicopter crash in Calabasas, California, along with his 13-year-old daughter Gianna and seven other people.
"His list of achievements is long: An All Star, an NBA champion, and an Olympic gold medalist. He was unashamedly competitive, and he was deeply frustrated when his playing career was cut short by injuries," a voiceover on the BBC report said of Bryant while using footage of James playing for the Los Angeles Lakers.
British politician David Lammy was among those who criticized the BBC for their error.
Speaking to Newsweek, the Member of Parliament for Tottenham in North London said a similar mistake would never have been made for a white athlete, using the two biggest English soccer stars to have played in the MLS as an example.
"Confusing Kobe Bryant and LeBron James in this manner was deeply disrespectful. They do not even look similar. It's like confusing David Beckham with Wayne Rooney. We expect our public broadcaster to do better," Lammy said.
"If the BBC hired more black producers and editors, appalling mistakes like this simply would not happen."
The broadcaster was also widely criticized on social media.
"A tribute to Kobe Bryant from the BBC used footage of Lebron James because f*** checking the name on the back of a jersey. All the bulls*** I've seen today is why I am utterly ashamed of my profession. There are no standards anymore," tweeted journalist Richard Lewis.
Broadcaster and columnist Jasmine Dotiwala added: "His jersey SAYS JAMES! SMH Come on! Do better! Hire better diverse staff."
In a statement to Newsweek, the BBC said: "We apologize for this human error which fell below our usual standards on the programme."
Bryant, who spent his entire 20-season career playing for the Lakers, helping them to win five championships, died one day after James overtook him in the NBA's all-time scoring list.
James moved into third place after scoring 29 points during the Lakers' defeat to the Philadelphia 76ers on Saturday, bringing him to 33,655 total career points, overtaking Bryant's total of 33,643.
Bryant paid tribute to James' achievement in what turned out to be his final tweet before his death. "Continuing to move the game forward @KingJames. Much respect my brother," Bryant wrote.
After moving up into third on the all-time list, James told reporters: "I'm just happy to be in any conversation with Kobe Bean Bryant, one of the all-time great basketball players."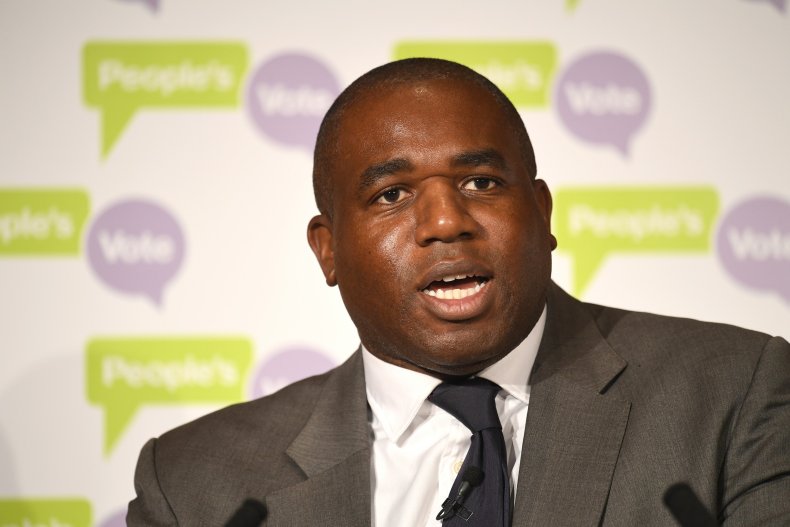 Paying tribute to Bryant, NBA commissioner Adam Silver said: "For 20 seasons, Kobe showed us what is possible when remarkable talent blends with an absolute devotion to winning.
"He was one of the most extraordinary players in the history of our game with accomplishments that are legendary: five NBA championships, an NBA MVP award, 18 NBA All-Star selections, and two Olympic gold medals.
"But he will be remembered most for inspiring people around the world to pick up a basketball and compete to the very best of their ability. He was generous with the wisdom he acquired and saw it as his mission to share it with future generations of players, taking special delight in passing down his love of the game to Gianna."
Fellow NBA legend Michael Jordan added: "Words can't describe the pain I'm feeling. I loved Kobe—he was like a little brother to me. We used to talk often, and I will miss those conversations very much.
"He was a fierce competitor, one of the greats of the game and a creative force. Kobe was an amazing dad who loved his family deeply—and took great pride in his daughter's love for the game of basketball."