How Vanessa Bryant Has Memorialized Kobe and Daughter Gianna
January 26, 2023, marks three years since the deaths of Kobe Bryant and his daughter Gianna.
In 2020, Kobe, 41, and Gianna, 13, were killed in a helicopter crash, along with seven others, in Calabasas, California, on their way to a basketball game that Gianna, known as Gigi, was due to play in.
The terrible incident broke hearts across the world, and the pair were mourned by fans, Kobe's widow, Vanessa, and their three other daughters; Natalia, Capri and Bianka.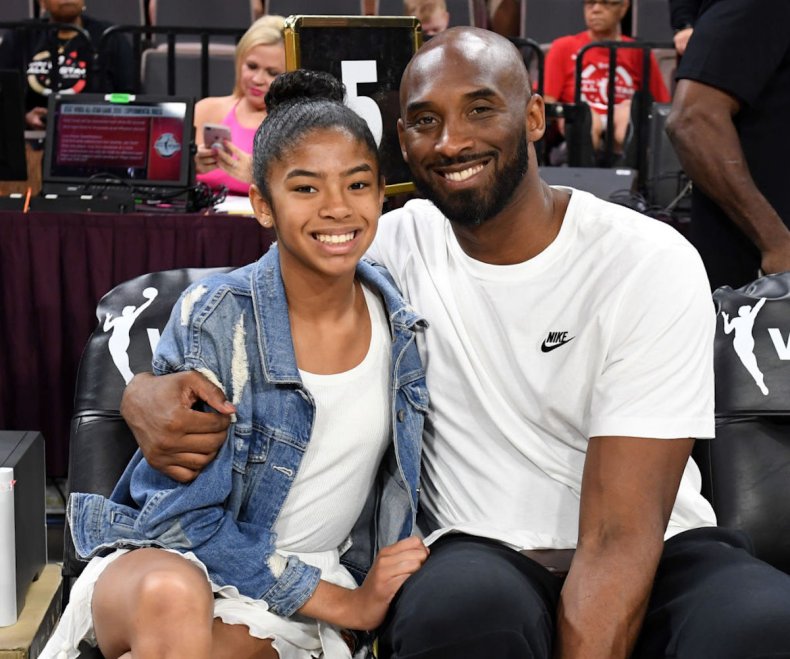 Kobe, nicknamed the Black Mamba, was, of course, best known for being a professional basketball player for the Los Angeles Lakers.
In the last three years, Vanessa, 40, has memorialized the sports star and their daughter Gigi in several ways.
Newsweek has everything you need to know about how the philanthropist has celebrated the lives of her husband and child.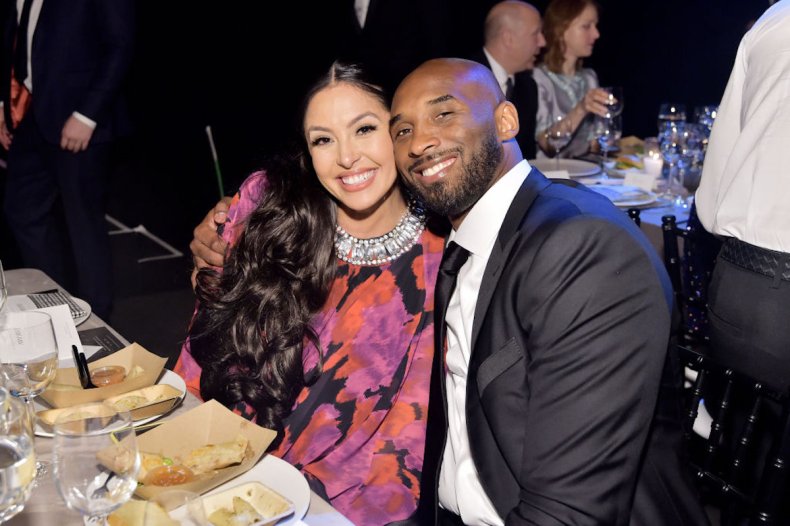 How Vanessa Bryant Has Memorialized Kobe and Daughter Gianna
Hall of Fame
Kobe was inducted posthumously into The Naismith Memorial Basketball Hall of Fame on May 15, 2021, after the ceremony was delayed by almost nine months, due to the COVID-19 pandemic.
Vanessa accepted the award on her late husband's behalf and spoke about both Kobe and Gigi in her speech.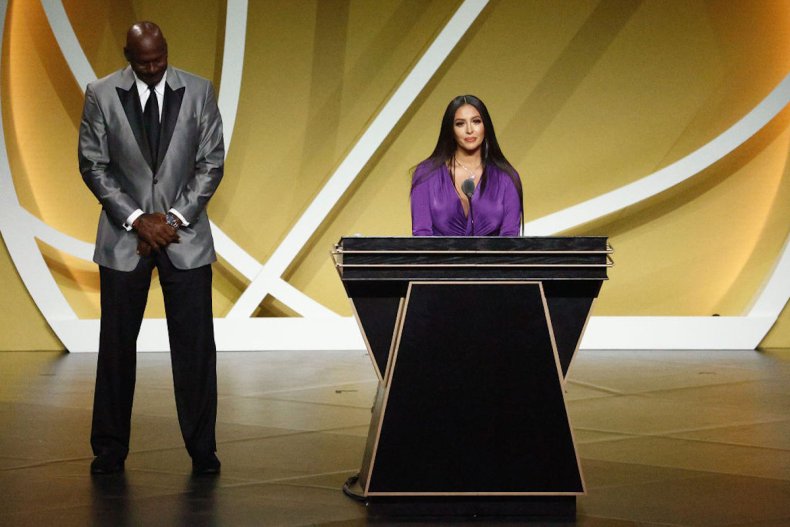 "I wish my husband was here to accept this incredible award. He and Gigi deserve to be here to witness this," Vanessa told the audience at the induction ceremony, at the Mohegan Sun Arena in Uncasville, Connecticut.
"Gigi would be so proud to watch her daddy get enshrined into the Basketball Hall of Fame. I know he was really looking forward to being here. He didn't really talk about upcoming awards, but he did mention this one a week before he and Gigi passed," she added.
Nonprofit Foundation
The Mamba Sports Foundation was a charity launched by Kobe in 2016 after his retirement from basketball, with the name being a nod to his nickname, the Black Mamba.
The organisation provides funding and sports programming for young athletes in underserved communities, as is stated in its mission on its official website.
The charity was renamed in 2020 after Kobe and Gigi's deaths and is now called the Mamba & Mambacita Foundation.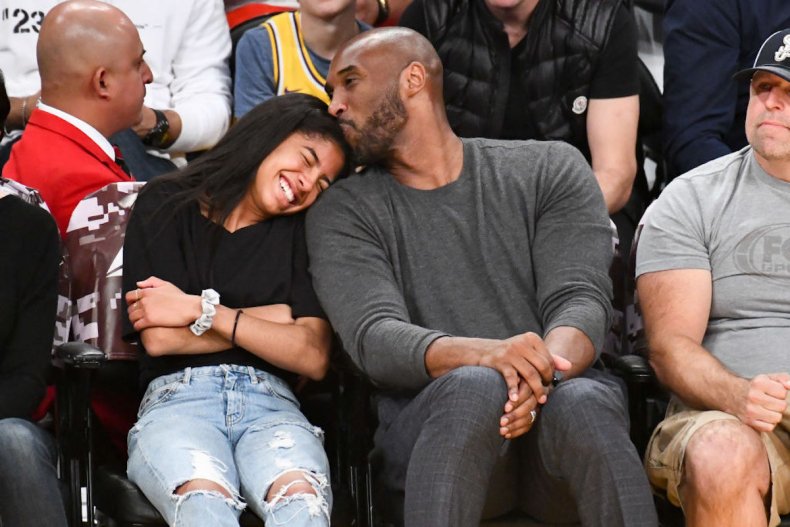 Mambacita was Kobe's nickname for Gigi, who was also a keen basketball player.
In August 2022, Vanessa revealed her plans to donate the $16 million damages she won in her suit against Los Angeles County to the Mamba & Mambacita Foundation.
In September 2020, Vanessa had filed a federal lawsuit against the Los Angeles sheriff's and fire departments for taking, and sharing, photos of the scene of the crash that killed her husband and daughter.
Nine jurors unanimously agreed that the photos of the crash invaded her privacy and caused emotional distress.
Mambacita Clothing Line
In May 2021, Vanessa launched the Mambacita clothing line in honor of her late daughter Gigi.
The fashion venture was launched on May 1, 2021, which would have been Gigi's 15th birthday, and the first release featured sweatshirts, sweatpants, and face masks feature a "No. 2" design, a reference to Gigi's basketball jersey number.
All of the proceeds from the clothing line go to the Mamba & Mambacita Foundation.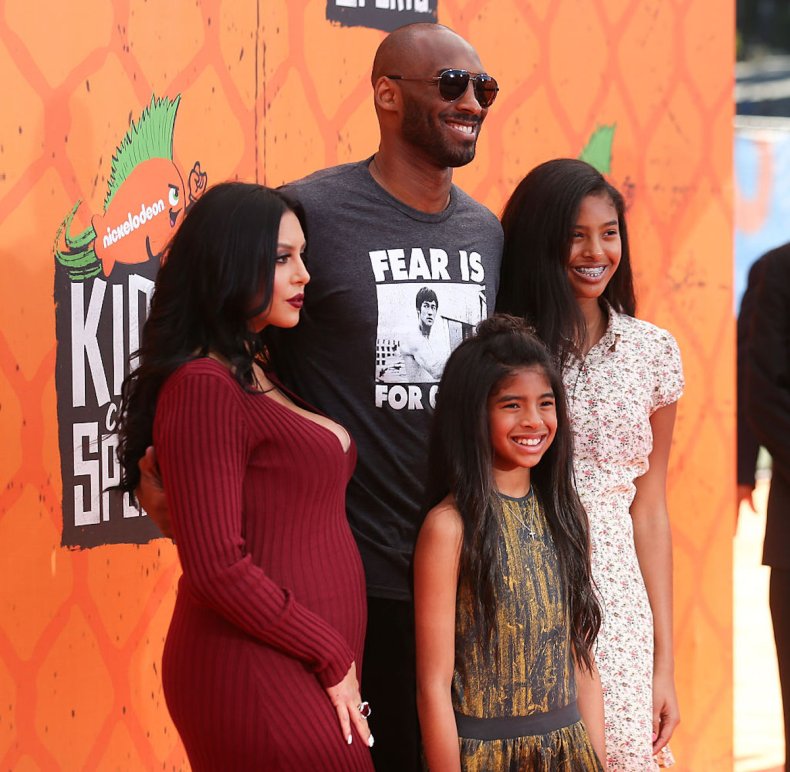 "Today is my Baby's Birthday," Vanessa wrote on Instagram at the time. "When I thought about how best to celebrate Gianna's birthday with so many who loved her, I knew it had to be a combination of sharing her bright and fun personality with her sense of purpose and passion that would help make a difference in this world."
Nike Tribute
In May 2022, Vanessa Bryant narrated a tribute video to her daughter, on what would have been Gigi's 16th birthday.
The 60-second video is modeled after Kobe's own, Oscar-winning animated 2017 film Dear Basketball.
"From the first time you imagined winning a WNBA Championship, I knew one thing was real. You were special," Vanessa says in the video, which was released in partnership with Nike.
"You came from greatness, but it was never about what you inherited. It was about what you gave to others. When someone stands up for gender equality, I see you fighting alongside of them."
Kobe Bryant Day
August 24 is now celebrated as Kobe Bryant Day, also called Mamba Day, in Los Angeles. The date represents his jersey numbers, 8 and 24, and is the day after the basketball legend's birthday.