Kosovo Arrests 19 in ISIS Plot to Attack Israel World Cup Qualifier Against Albania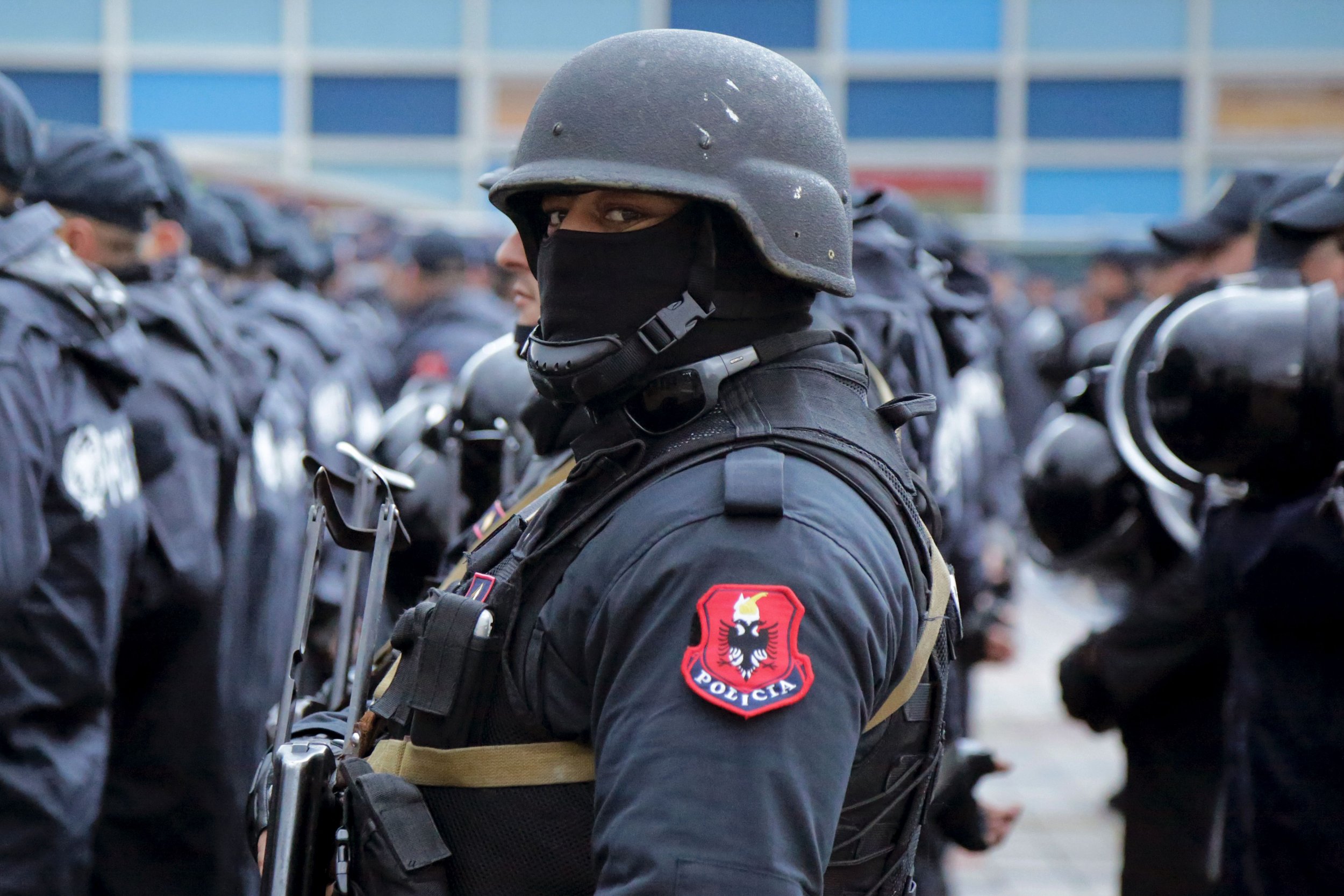 Kosovan authorities have arrested 19 people this month for suspected connections to the Islamic State militant group (ISIS). The people were suspected of plotting attacks in Kosovo and against the Israeli football team in its World Cup qualifier against Albania.
Police said the suspects arrested were in contact with an ISIS member who gave orders for an attack. They identified the ISIS member as the self-declared "commander of Albanians in Syria and Iraq," Lavdrim Muhaxheri.
Saturday's match between Israel, a majority Jewish country, and Albania, a majority Muslim country, was originally scheduled to take place in the northern Albanian city of Shkoder but police arrested four suspects on extremism charges. Authorities subsequently moved the match to a venue close to the capital, Tirana, because of fears over an attack.
Kosovo police said in a statement on the 19 arrests: "They were planning to commit terrorist attacks in Kosovo and also [an attack] against Israeli football team and their fans during the Albania-Israel match," Kosovo police said in a statement on Wednesday. It added that forces had seized explosives, weapons and ammunition in the arrests, saying that the cell had planned to conduct "synchronized terrorist attacks."
Israel's counter-extremism body had issued a travel warning to the country's nationals not to attend the match in the Albanian city of Elbasan on Saturday because of the threat of an attack.
Lavdrim Muhaxheri is also known as Abu Abdullah al Kosovo and traveled to Syria in 2012 to join the Al-Qaeda-affiliated Nusra Front, now known as Jabhat Fateh al-Sham. He is now believed to be a commander for Albanian ISIS recruits in ISIS-held territory but his current location remains unknown having last been seen in the northern Iraqi city of Mosul in 2015.
ISIS has regularly sought to attack large gatherings at football matches, viewing the sport as a symbol of Western life. It dispatched three suicide bombers to France's national stadium in the Paris attacks, but the bombers could not get inside the Stade de France, detonating outside the venue.
In August, German authorities arrested a suspected Syrian ISIS member over an attack threat to an opening game in the Bundesliga, Germany's top football league. Last month, Saudi authorities dismantled an ISIS plot to car bomb a football stadium during a World Cup qualifier against the United Arab Emirates in the Saudi coastal city of Jeddah. However in March, ISIS successfully targeted a football match in Iraq, south of Baghdad, leaving dozens dead.
In December 2015, Kosovan police arrested an Albanian national accused of making threats to attack Pope Francis in support of ISIS. Authorities seized a pistol and a rifle from the suspect.
Kosovo has become a hotbed for radical Islamists traveling to fight for ISIS in Iraq and Syria, the highest per capita in Europe. As of May, authorities had identified 314 Kosovars who had joined ISIS.
The country of 1.8 million people, which declared its independence from Serbia in 2008, takes seriously the threat of returners to the country as ISIS suffers defeats on the battlefield in Iraq and Syria as well as the threat at home. Kosovan authorities have arrested approximately 200 people for alleged links to ISIS since the group's rise in June 2014.