Kourtney Kardashian's Strict French Fries Rule for Son Sparks Debate
Kourtney Kardashian has revealed that her 12-year-old son hasn't had French fries in a year, prompting a debate online.
The eldest Kardashian sister has always promoted a healthy lifestyle and is famous for her brand Poosh, but now the reality TV star is branching out into a new business venture—nutritional supplements.
The mom-of-three, 43, has launched a new business called Lemme which she described on Instagram as the "cleanest gummy vitamins and supplements."
However, during an interview promoting the business with the WSJ, Kardashian shared a rather harsh parenting revelation about her son's diet.
In her quest for wellness, the Keeping Up With the Kardashians star said: "I was having my one-on-one time with my son [Mason] and he said, 'Mom, I need McDonald's French fries today, please. It's been a year since I've had it.' I was like, 'Today's not the day, sorry.'"
The notion of a whole year without French fries for a 12-year-old has sparked a debate on Twitter. While some fans are feeling sad for Mason, others agree he doesn't need junk food.
"Imagine not having fries for a whole year," tweeted journalist Jeanette Settembre.
While another added: "STOP torturing the poor kid."
Conversely, someone tweeted in agreement with Kardashian, writing: "Good. kids don't need them. Adults don't either."
While another added: "At least get him some sweet potato fries! @kourtneykardash Sweet potato fries are the best!"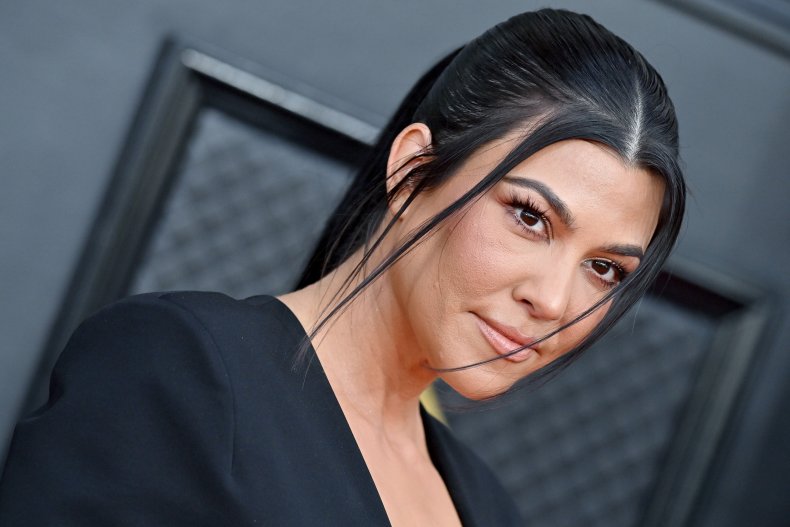 Newsweek has contacted Kardashian's representative for comment.
Elsewhere in the interview, Kardashian revealed that her son Mason, who she had with ex-partner Scott Disick, is supportive of her wellness journey.
"When I had Mason is when I really started my wellness journey," she said. "He's very smart. He'll tell me, 'A person was bad because they let me have Cheetos.'"
Kardashian made headlines last week for another business venture, but the star was mocked online after she revealed that she has been made a "sustainability ambassador" for the fast-fashion brand Boohoo.
News of her partnership with one of the most popular fast-fashion retail sites, which was recently under investigation for greenwashing—has been met with more criticism.
Meanwhile, sister Kim Kardashian has also launched a new business venture and is entering into the world of private equity.
The SKIMS founder announced last week that she is teaming up with Jay Sammons, a former Carlyle Group partner, to launch a private equity firm that will focus on investing in and building consumer and media businesses.