KPop Stans at War With 'New Yorker' Writer Over Jonghyun Reference
Some fans are angry at a journalist for referencing a KPop star in an article published in the New Yorker.
E. Tammy Kim, a contributing writer for The New Yorker, presented her article titled "Joining The BTS Army" on June 21. However, a reference to the late singer-songwriter and member of the group SHINee, Kim Jong-hyun, also known as Jonghyun, has caused backlash on Twitter.
In December 2017, Jonghyun passed away from suicide by carbon monoxide poisoning. In his suicide note, he talks about his struggle with depression and the pressures of being in the public eye.
Some fans thought the writer was disrespectful to Jonghyun when the journalist brought up his death when speaking about BTS' involvement with UNICEF the same year he died.
"Before I knew BTS's music, I knew of the members as envoys of well-being. In 2017—the same year that Kim Jonghyun, a singer in the K-pop group SHINee, died by suicide—BTS launched a campaign with UNICEF to combat violence against children and teens," Kim wrote. This is the only reference to Jonghyun in the article.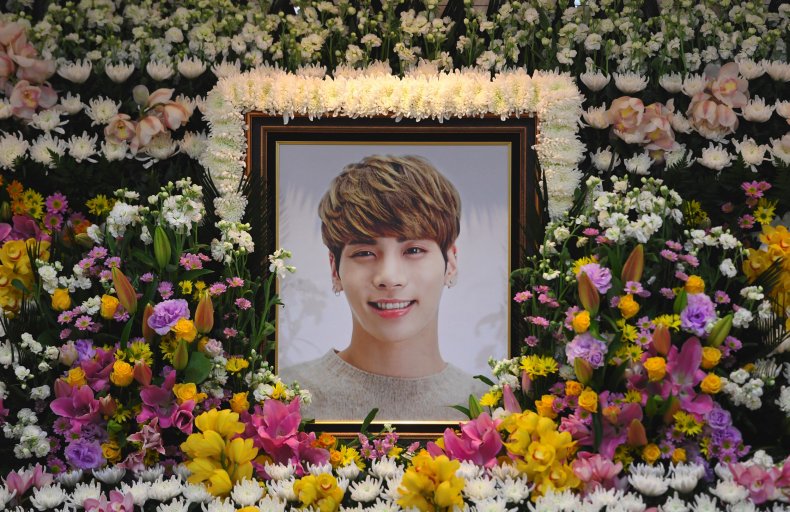 "he isn't your poster child of the 'dark side of the industry' i don't understand why you couldn't just do your little writing about b7s while not being disrespectful to others," a Twitter user wrote, slamming the journalist.
"using jonghyun's passing to segue into a unicef campaign led by bts that was completely unrelated to them is so disrespectful. he is not a footnote in another band's history," explained another.
One responded, "a very serious reporter should know to not bring up a sensitive topic in such a disrespectful manner and should also know to do some basic fact checking before speaking about something they're clearly not familiar with."
"bringing up jonghyun's passing in an article that has nothing to do with him is so disrespectful. if you want to talk about him talk about his talent, the good things he did in kpop industry and how a great spokesperson he was," a user exclaimed.
Jonghyun was the lead vocalist for SHINee, the famous KPop group, formed in 2008. During his time in the band, they released 12 studio albums. In 2015, he became a solo artist having two albums. His final album, Poet I Artist, was released in January of 2018. All of the profits for the album go to the Shiny Foundation, a charity started by Jonghyun's family to help support young artists.
Newsweek reached out to E. Tammy Kim for comment.
If you have thoughts of suicide, confidential help is available for free at the National Suicide Prevention Lifeline. Call 1-800-273-8255. The line is available 24 hours every day.