Kremlin 'Confident' About Winning Ukraine War, But Troops Losing Ground
Russia is confident about winning the war in Ukraine, even though its troops are experiencing setbacks on the ground, Kremlin spokesperson Dmitry Peskov said.
Peskov said during the Knowledge Society marathon that President Vladimir Putin knows where he is leading Russia, adding that the country will eventually achieve its goals, Russian newspaper RBC reported on Tuesday.
"In fact, we are now living in the conditions of an ideal storm and the moment of truth, that very storm and the very moment that should ensure and protect our interests, make your life better, more comfortable, more stable and more secure," Peskov said, according to the newspaper.
"We are confident that everything will be fine, and we are confident that we will win and we will achieve all our goals. Our president knows where he is leading our country, we all see what a political consensus and level of support our president has."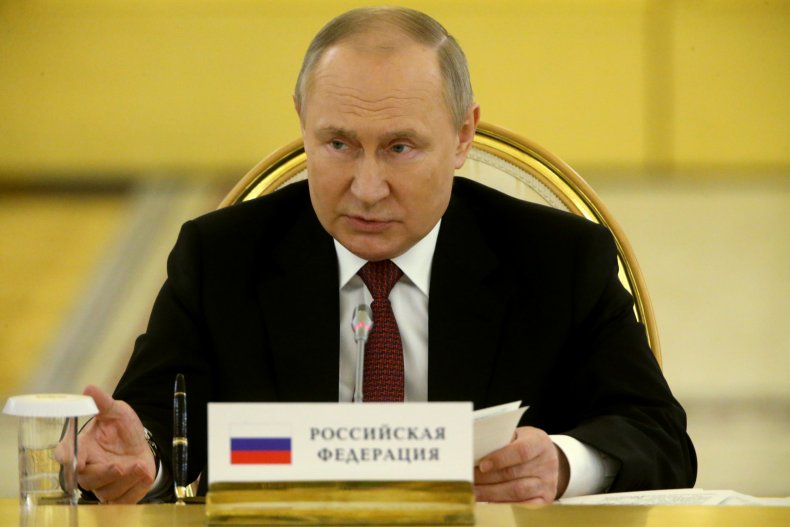 Peskov added that young Russians support Putin and that Russia can't be isolated from the world "either politically, economically, diplomatically or informationally."
Though Peskov expressed his confidence in winning the war, a different narrative has been unfolding on the battlefield.
Former air defense commander turned military commentator Mikhail Khodaryonok said that reports of a morale crisis among Ukrainian forces are "false" and that the situation for Russian troops "will frankly get worse" as Ukrainians continue to benefit from Western arms.
On Monday, Russian troops in the Kharkiv region who were pushed back to the border by Ukraine's combat offensive launched "limited and largely unsuccessful" ground offensives across the front line, according to the Institute for the Study of War.
In recent weeks, Russia has lost significant ground that it had initially seized after its invasion of Ukraine began in late February.
Russian troops are mainly confined to the eastern part of Ukraine, which includes the Donbas region. The British Ministry of Defence released a report on Sunday saying that "Russia's Donbas offensive has lost momentum and fallen significantly behind schedule."
"Despite small-scale initial advances, Russia has failed to achieve substantial territorial gains over the past month whilst sustaining consistently high levels of attrition," the report added.
The Ukrainian General Staff of Armed Forces said last week that Russian troops failed to seize areas in Ukraine, including the village of Oleksandrivka in the Donetsk region and the village of Voyevodivka in the Luhansk region after carrying out "assault operations."
The Russian forces also had a failed attempt in capturing areas in the settlement of Voyevodivka and were unsuccessful in improving the tactical position of its troops as they "stormed" the areas of Kharkiv, Bakhmut and Avdiivka, according to the General Staff.
Newsweek reached out to the Russian Foreign Ministry for comment.