Russia Denies Bombing MSF-Backed Hospital in Syria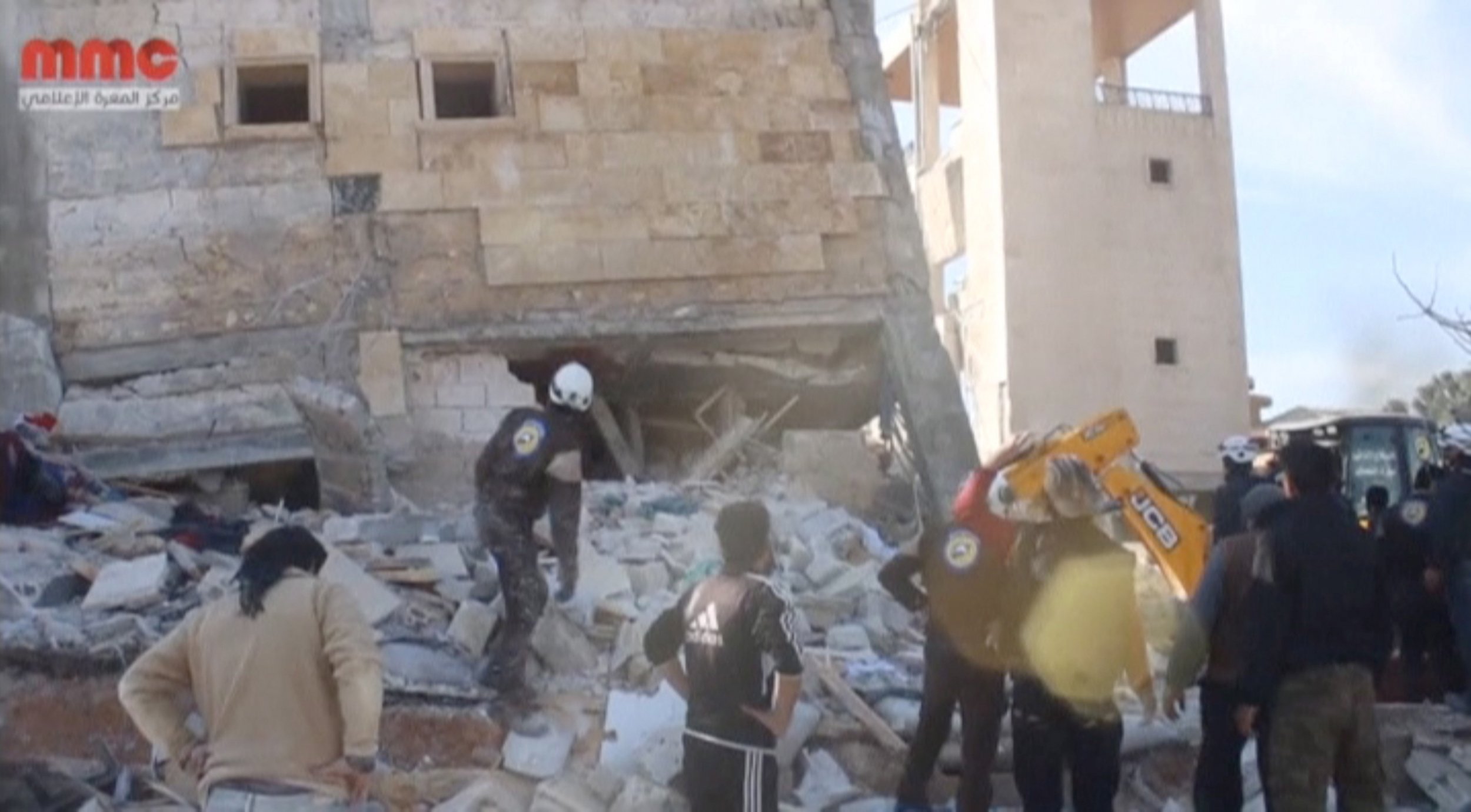 The Kremlin has denied allegations that the Russian air force was behind the strike on a hospital supported by French charity Medecins Sans Frontieres (MSF) in Syria, and instead appeared to shift the blame to the U.S., Russian state news agency Itar-Tass reports.
The hospital in Idlib was struck on Monday, killing at least seven people, with MSF accusing either the Syrian government or its ally Russia.
In his daily press briefing on Tuesday, Kremlin spokesman Dmitry Peskov said, "We categorically deny such accusations."
"We completely reject such statements, least of all because each time those making the statements are incapable of supporting their baseless accusations," Peskov said. Instead, Peskov claimed the most reliable comment on casualties comes from the Syrian government, saying that critics of Russian air strikes should "turn towards the primary source."
"And for us, in this given instance, the primary source happens to be the official statements of representatives of the Syrian government," Peskov said. He noted that the Syrian Ambassador to Russia Riyad Haddad on Monday accused the U.S. of hitting the hospital when he was speaking live on Russian state TV channel Rossiya 24.
Russia has been carrying out air strikes in Syria since September and human rights organizations have expressed concern at mounting evidence that Russian-supplied bombs are hitting targets where they could harm civilians.
Although Russia has denied causing any civilian casualties, an independent watchdog reported earlier this week that over the course of January, Russia had actually killed more civilians than the Syrian government or any extremist group in Syria.