MSF-Supported Hospital in Syria's Idlib Destroyed by Air Strikes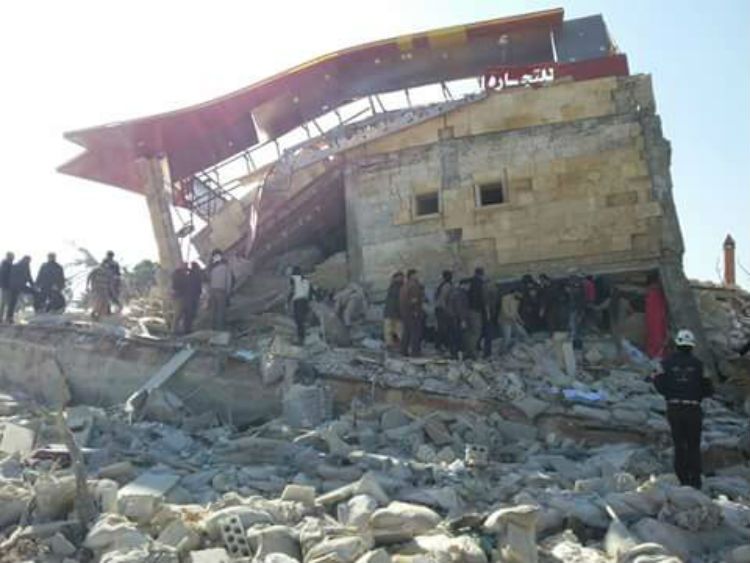 Air strikes destroyed a hospital supported by the international aid group Doctors Without Borders (MSF) in the northwestern Syrian province of Idlib on Monday, leaving at least eight staff members missing, according to a MSF statement.
At least four strikes hit the hospital in the town of Maaret al-Numan, the aid group said. They did not comment on the number of casualties caused by the strikes. However, the U.K.-based monitoring group the Syrian Observatory for Human Rights (SOHR) said that they killed nine people and wounded dozens, the Associated Press (AP) reported.
"This appears to be a deliberate attack on a health structure, and we condemn this attack in the strongest possible terms," said Massimiliano Rebaudengo, MSF's Head of Mission.
"The destruction of the hospital leaves the local population of around 40,000 people without access to medical services in an active zone of conflict."
There was no immediate claim of responsibility for the strikes but SOHR said that the Russian air force, which is supporting the regime of Syrian President Bashar al-Assad, was responsible.
Opposition activist Yahya al-Sobeih told AP that paramedics were at the scene to remove the rubble and search for survivors at the hospital that staffed 54 people and held 30 beds.
MSF has financed the medical facility since September 2015 and supplies medicine and equipment. It hosts two operating theaters, an outpatients department and an emergency room, the aid group said in a statement.
The Syrian regime, backed by Moscow, has launched an offensive in recent weeks on northern Syria to recapture areas of Aleppo and Idlib. Another strike, on February 5, killed three people at a MSF-supported hospital in the southern Syrian province of Deraa.
The Syrian conflict, almost five years long, has killed more than 250,000 people and displaced 11 million others, both internally and externally.