Kremlin Says U.S. 'Mood Swings' Make It Impossible to Predict Next Trump-Putin Meeting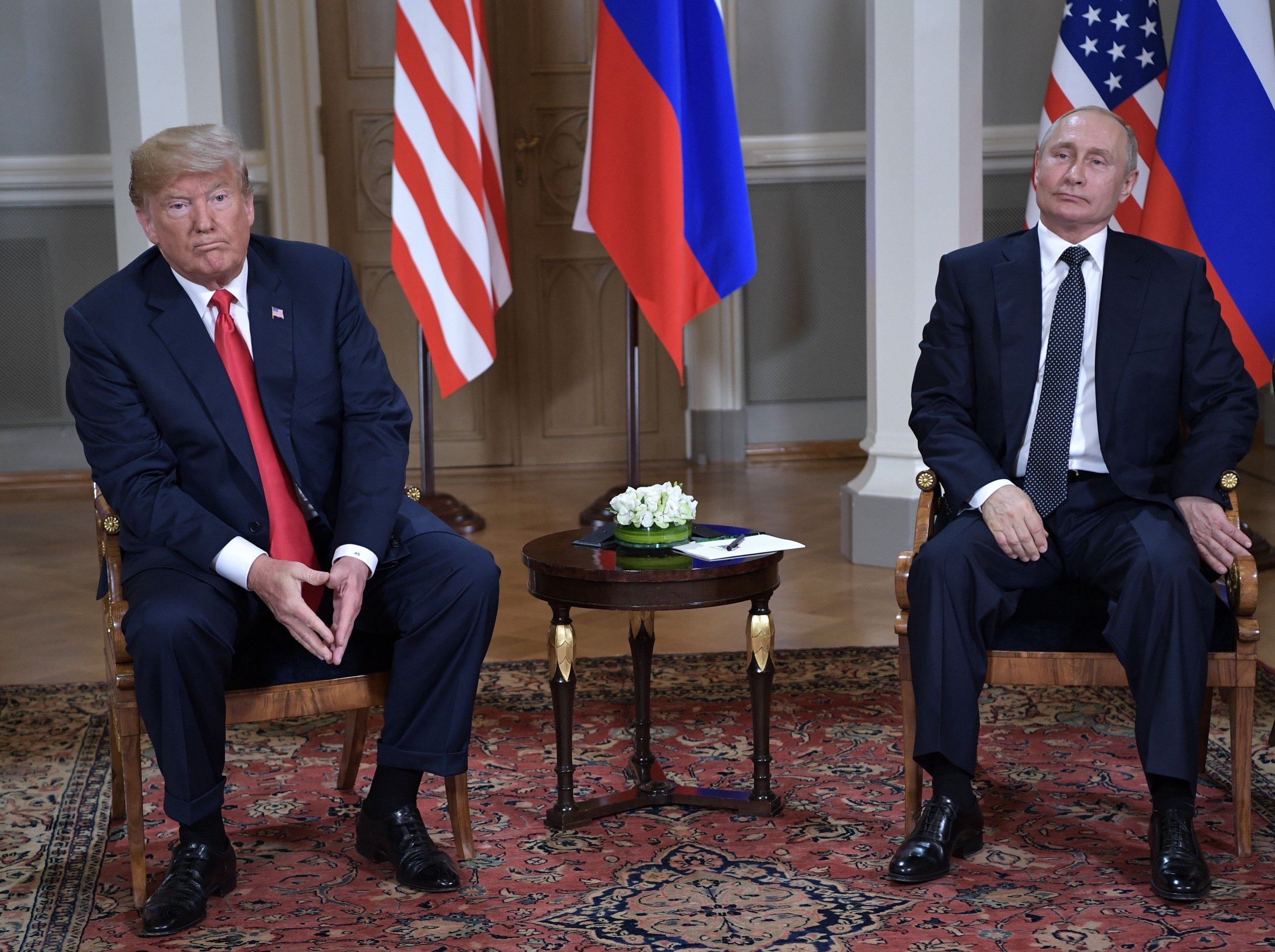 Predicting the future of the relationship between the U.S. and Russia was made almost impossible by Washington's "mood swings," said Kremlin spokesman Dmitry Peskov.
Speaking to broadcaster Rossiya-1 on Sunday, Peskov said that the Trump administration's stance on a number of issues was so frequently prone to change that it made forecasting the nature of any future relationship with Moscow difficult. The volatility also complicated any attempts at guessing when a meeting between President Donald Trump and his Russian counterpart, President Vladimir Putin, could be held, he said.
"The position of [President Donald] Trump and the U.S. side on many issues is subjected to swift changes, that's why here some exhaustive clarifications should be made first," Russian news agency Tass reported him as saying.
"Hardly anyone will have the guts to make forecasts regarding the future of our bilateral relations for the next two years."
Peskov added that the Kremlin was hoping plans for a meeting betweenTrump and Putin would proceed, but he insisted Moscow had yet to receive a proposal from Washington. While Trump had previously indicated he wished to meet Putin again, nothing had been formally decided yet.
Last week, Secretary of State Mike Pompeo met Putin in Sochi, Russia, in an effort to improve the relationship between the two countries in the wake of the Mueller report.
Peskov, however, said Pompeo had not brought to the table any plans for a meeting between Putin and Trump.
He also said that after Trump canceled a planned meeting at the G20 in Argentina in November, it was up to Washington to take the initiative and organize a new sit-down.
"In Argentina, the meeting, which had been agreed on, was canceled with less than 24 hours' notice," he said.
"Therefore, certainly, the initiative on a new meeting should come from the U.S. side. This may [be] a kind of a full-fledged meeting agreed on beforehand, with a prepared agenda, and this would be more preferable and more necessary given our common interests."
While Trump opted to call off the meeting with Putin, the Financial Times reported in January that the two leaders had an informal chat at the summit. First lady Melania Trump was also reportedly present during the conversation, which sources said "appeared longer and more substantive than the White House has acknowledged," according to the Financial Times.
Putin said that Russia was ready for dialogue with the U.S. and hinted that a meeting with Trump could be held at the G20 summit in Osaka, Japan, next month, according to Tass.