Trump Voter Fraud Commission Boss Kris Kobach for Governor? No Way, Says Kathleen Sebelius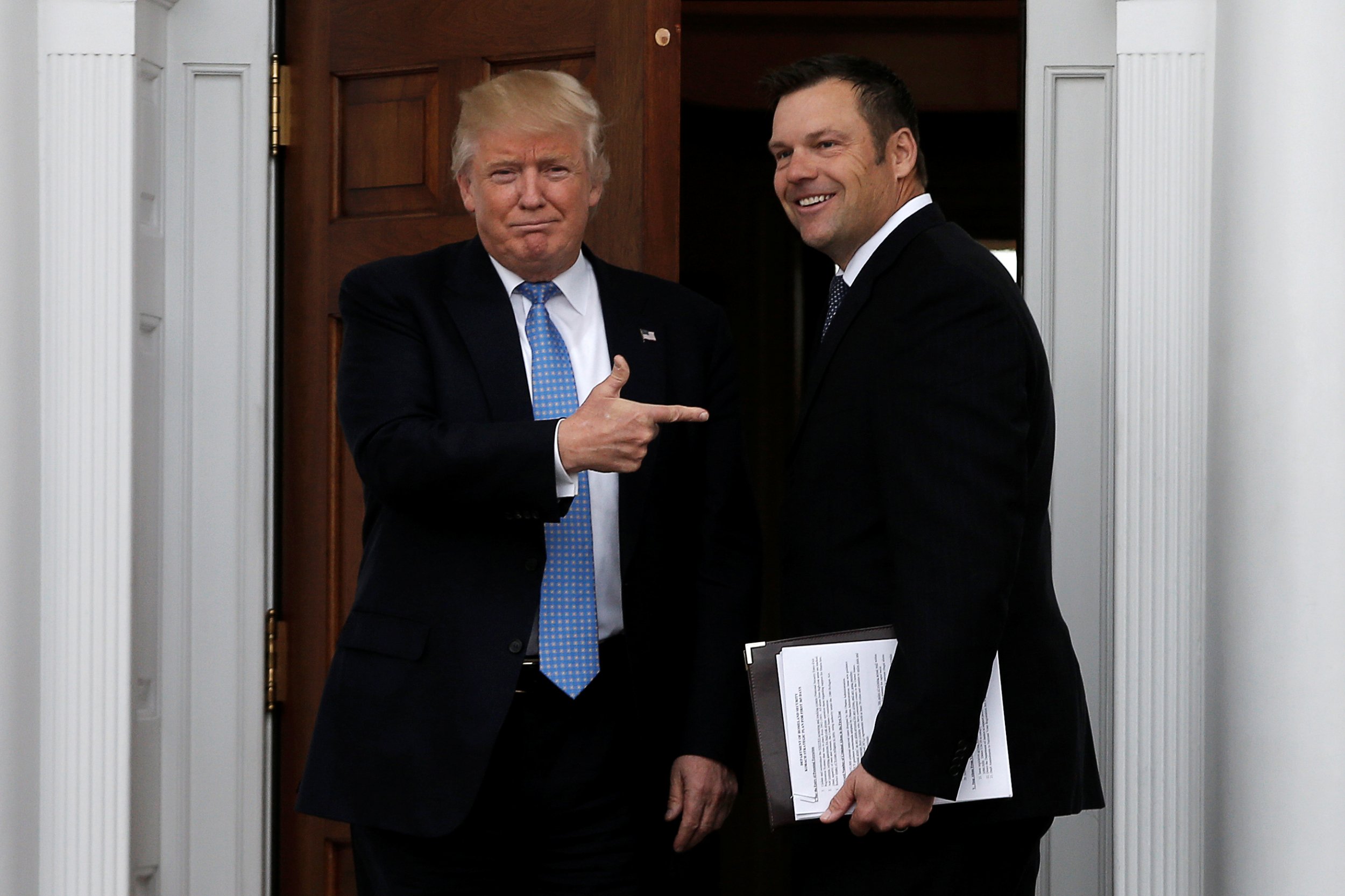 Kathleen Sebelius served two terms as governor of Kansas, and now she can't bear to spend one second imagining the head of President Donald Trump's "voter fraud" commission running things in Topeka.
"I don't want to even think about that," Sebelius, a Democrat, said of Kris Kobach, who's making a GOP run for governor of the Sunflower State.
"He clearly has been a crusader for some of the most restrictive, repressive voting parameters, not only here in Kansas but around the country," Sebelius told Newsweek when asked about Kobach, who is the de facto boss of Trump's controversial Commission on Election Integrity.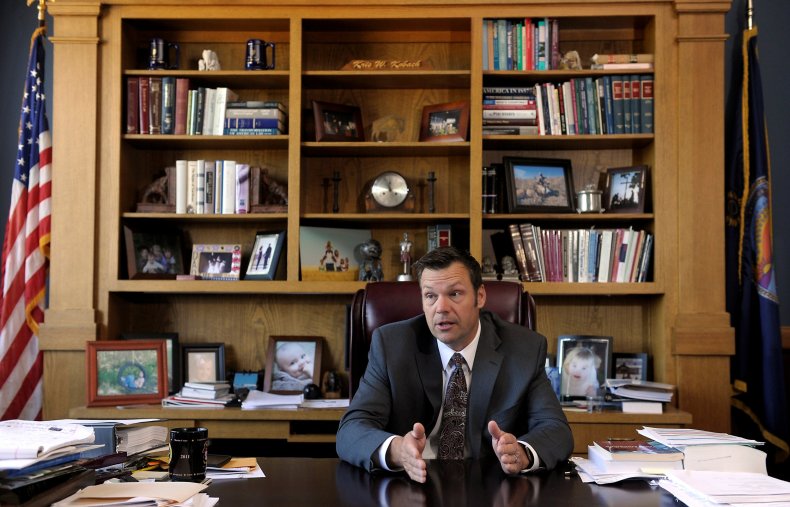 Kobach currently serves as Kansas secretary of state. He is a central figure in the ongoing debate over the commission, which Trump created after months of making unfounded claims that he lost the 2016 popular vote to Hillary Clinton only because millions of people cast ballots illegally.
The bipartisan panel, technically chaired by Vice President Mike Pence, has been battered with legal challenges to its efforts to collect detailed information about the nation's registered voters.
Kobach and his allies say they want the information so they can analyze the U.S. registration and voting system for weaknesses, including fraud that could dilute the power of lawfully cast ballots.
Critics say that claims of systemic fraud are baseless; that hackers, not fraudsters, are a greater concern; and that Kobach's real aim is to make election participation more difficult for vulnerable voters, including minorities.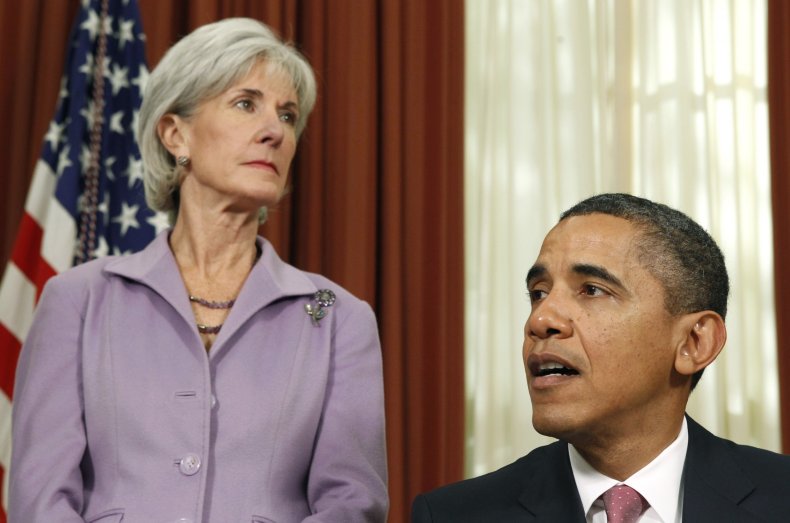 "This is one of the most serious battles that we've had since the Voting Rights Act was passed in 1965, where there is a systematic effort to disenfranchise and disqualify eligible voters—and I think unfortunately [Kobach] is one of the key leaders of that movement," said Sebelius. She led her state from 2003 to 2009 and went on to serve as U.S. health and human services secretary until 2014.
The president's "voter fraud" panel "is aimed at making sure that large populations of [qualified] citizens do not have a right to vote in their elections," she told Newsweek in a phone interview. "I think that's a fundamentally anti-democratic effort."
Newsweek'srequests for comment about the election integrity commission and about voting matters at large have gone unanswered by Kobach's office, as well as by Pence's. On Tuesday afternoon, a Kobach campaign representative said she would review the Sebelius remarks for possible comment.
Kobach, a conservative whose writing is published by the right-wing website Breitbart, is scheduled to host Donald Trump Jr. at a November 28 Kansas fundraiser, where tickets run as much as $2,000 for VIP treatment.
Another panel member who tends to see things Kobach's way, J. Christian Adams of the Public Interest Legal Foundation, moved more quickly Tuesday to defend the Kansas candidate's disputed Crosscheck system for updating state voter rolls.
"Crosscheck is an important tool for removing registrants who are no longer eligible to vote. Some groups aren't interested in keeping voter rolls clean, unfortunately," Adams said via email. "They are more interested in fundraising and preventing clean rolls."
The activities of the advisory panel, which has twice met in open session since the summer and has been rocked by internal dissent, have remained largely veiled from convenient public scrutiny.
That could change after last week's announcement that the federal Government Accountability Office will investigate the voter commission to make clear what it's actually doing.