Kurdish Rebels Kill Three Police Officers in Turkey's Southeast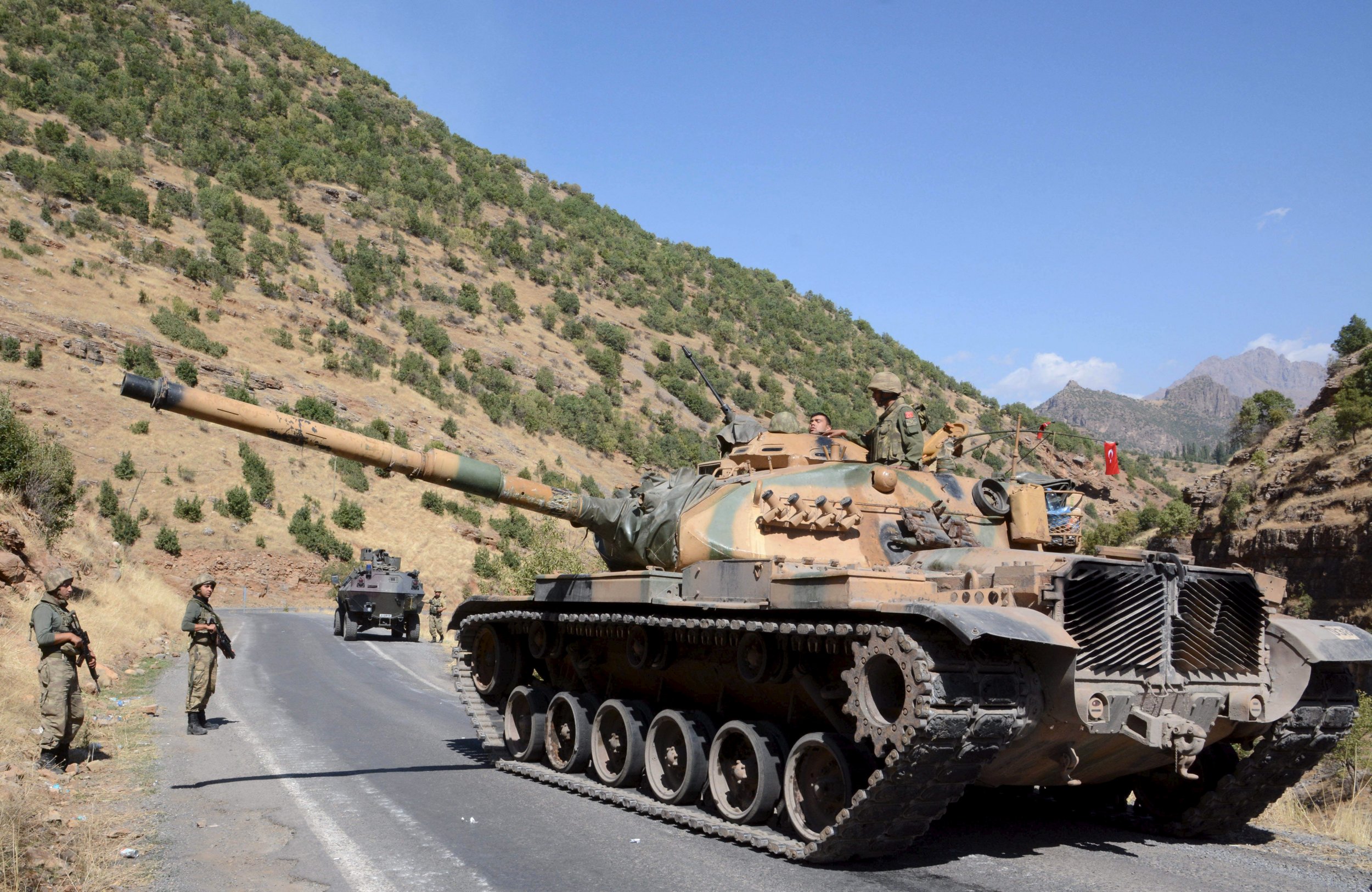 Kurdish rebels killed three Turkish policemen and wounded four more on Sunday in a roadside bomb attack in southeast Turkey as daily clashes between the Turkish authorities and the country's Kurdish population continue, the security services said on Monday.
A Turkish security official, speaking on condition of anonymity to AFP news agency, said that the outlawed Kurdistan Workers' Party (PKK) was responsible for the blast in the town of Idil in Sirnak province near the Syrian border.
The explosion killed the three policemen as their armored vehicle passed in a convoy, the official added. Armed PKK fighters simultaneously attacked security forces at a base in the vicinity of the blast.
Clashes between Kurdish militants and Turkish security forces have been ongoing since the breakdown of a fragile two-year ceasefire between the PKK and the Turkish government in July 2015.
Idil is near to the towns of Cizre and Silopi, both also in Sirnak province, which were placed under 24-hour curfews on December 14 with clashes between the Kurdish rebels and Turkish forces taking place in both.
The Turkish military has killed 320 Kurdish militants in Cizre, 135 in Silopi and 101 in the Sur district of the southeastern city of Diyarbakir since last month, according to Reuters. The pro-Kurdish Peoples' Democratic Party (HDP) said that Turkish forces have killed approximately 100 civilians in these areas.
Sur also remains under a 24-hour curfew in the majority-Kurdish province. On Sunday, Kurdish sniper-fire killed a Turkish police officer and a Turkish soldier in Diyarbakir city and Turkish forces shot dead two Kurdish rebels.
The PKK has waged a three-decade insurgency against the Turkish government to battle for autonomy for the country's Kurdish population, with the conflict killing tens of thousands since 1984. It is designated an extremist organization by Turkey, the EU and the U.S.
Kurdish Rebels Kill Three Police Officers in Turkey's Southeast | World